A detachable camera flash impacts on your photograph in low light and bright daylight. It is a very important accessory because it makes a huge difference on your shoot.
Detachable camera flashes give you more control and allow you to take more creative approaches to lighting. These flashes have transmitters built-in so you can control other remote flashes within a certain range using the transmitters.
A detachable camera flash requires extra batteries because these flashes and transmitters run on multiple AA batteries. Rechargeable batteries can be used if you have one.
Best Detachable Camera Flash
#1. Canon Speedlite 430EX III-RT Detachable Camera Flash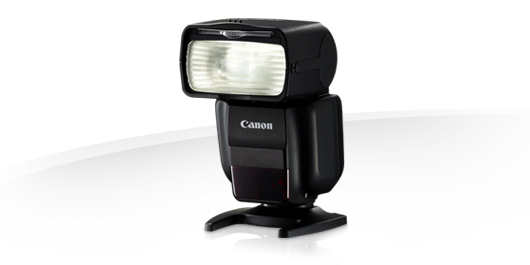 The Canon Speedlite 430EX III-RT detachable camera Flash is a great speedlite. It comes with a zoom flash head with coverage from 24-105mm. It features a built-in catch light panel, a dot-matrix display, and a multi-dial you can operate easily.
It has a 6-stop range with increments as small as ⅓ of a step and has a recycling time of 0.1 to 3.7 seconds. It is best for Canon shooters especially if you are just getting started with flash photography
#2. Nikon SB-700 AF Speedlight Detachable Camera Flash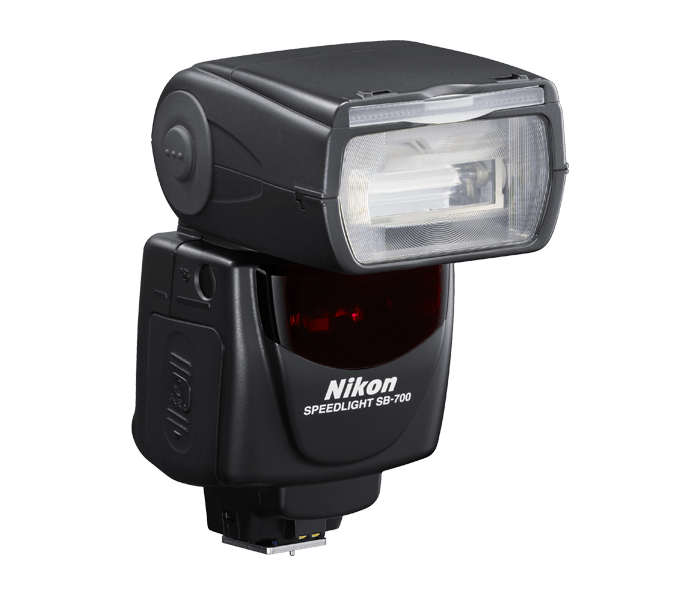 If you are a Nikon shooter, then go for the SB-700. It can be set up as a remote that can control other Nikon flashes, it offers filters for incandescent and fluorescent lighting situations.
There are three different illumination patterns on it to give you more control over the light output from the flash. Commander mode allows SB-700 to control off-camera flashes in two groups and one of four channels, plus quick A:B ratio wireless control for speedy setups. This flash runs on four AA batteries with a recycle time of 2.5-3.5 seconds.
#3. Sony External detachable camera Flash with Wireless Radio Control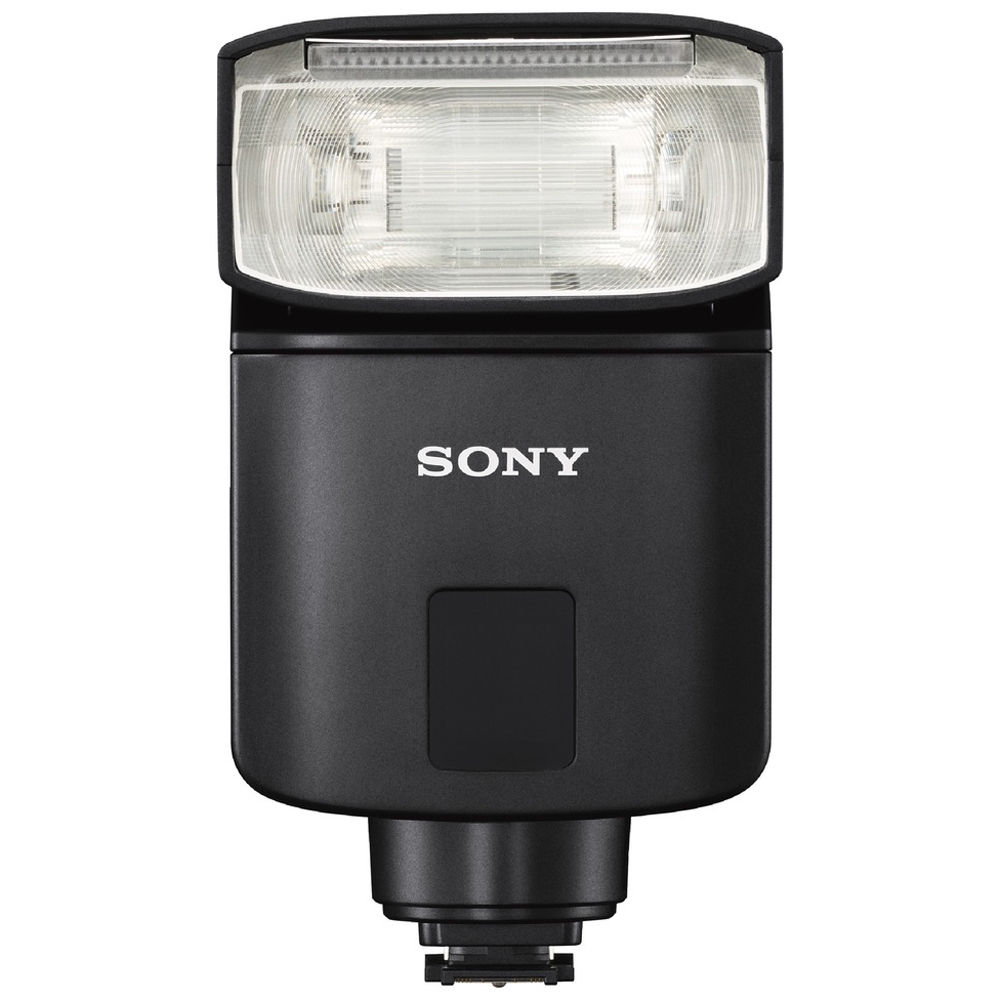 Very good choice for Sony shooters. The Sony flash has a 2.4 GHz radio transceiver that allows it to operate as a commander or a remote, it supports up to 15 flashes in five groups on one of 14 channels.
It also has full support for Sony's metering system and is compatible with Sony cameras . The recycle time is 1.7 sec, and can fire up to 220 per fully charged set of batteries. It comes with green and amber color filters for balancing light, and it features two memory settings so that users can save their setups and quickly pull them back up again.
#4. Profoto A10 On/Off detachable Camera Flash Kit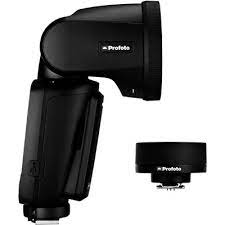 The A10 works with the Profoto app and Bluetooth technology for a button-free experience. controlled through an app instead of a traditional trigger setup so it is compatible with any camera.
The round flash head gives off a natural light fall off. It is powered by a rechargeable Li-Ion battery, and delivers 450 flashers per charge.
#5. GVM TTL Li-Ion Camera Flash for Canon and Nikon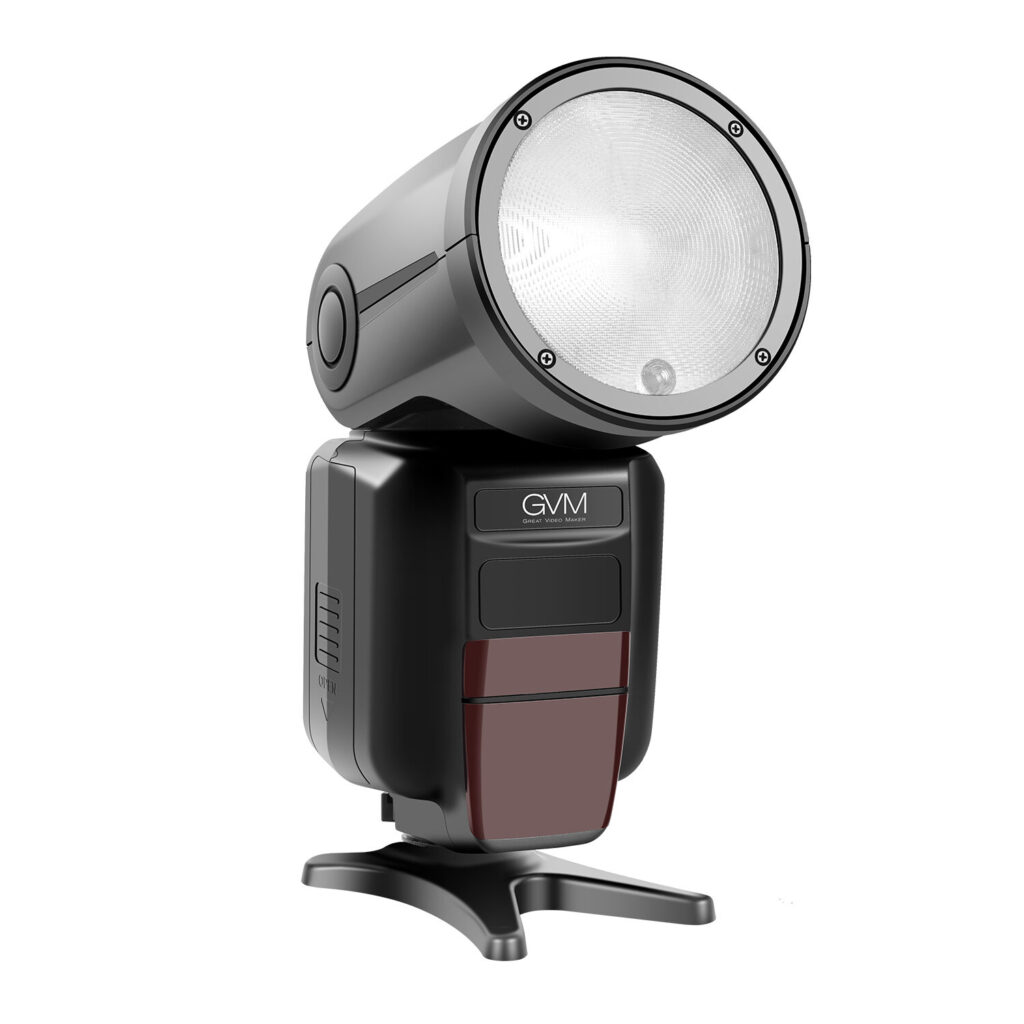 Y1 is a TTL Li-Ion camera flash from GVM. This detachable camera flash is compatible with Canon and Nikon cameras, its round head provides wide coverage that is perfect for portrait photography. It also supports color gel filters for fun lighting experiments, but they are not included with the light itself. Y1 is powered by a 2000mAh lithium-ion battery with a recycle time of 2.1 seconds at full power.
#6. Sunpak DF3600U Flash for Canon and Nikon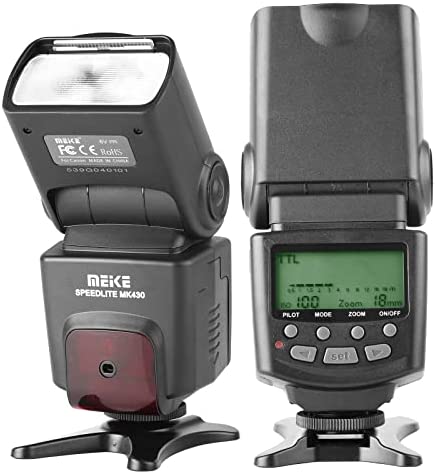 The DF3600U Flash from Sunpak is a handy, all-purpose strobe fully compatible with Canon E-TTL / E-TTL II and Nikon i-TTL automatic exposure systems. It offers a zoom range of 18-180mm, also tilts and rotates for bounce flash casting a wide-angle light via the built-in diffuser panel.
A manual flash with full TTL/i-TTL functionality, has a high speed sync, as well as a battery and PC port. Great for indoor work.
#7. Bolt VD-420 Wireless Manual Flash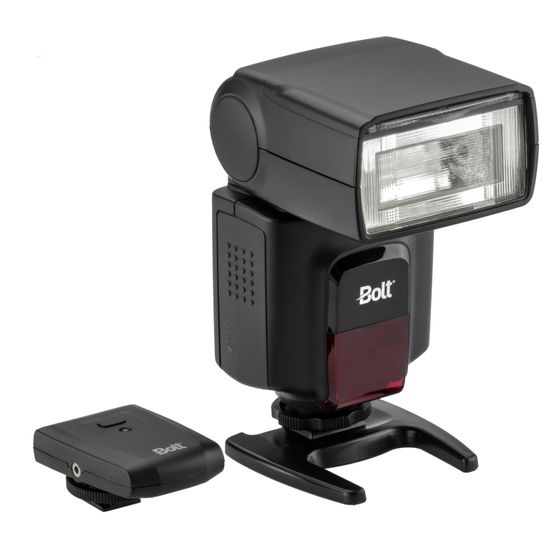 VD-420 is a manual detachable camera flash and it is compatible with any standard hot shoe. Its power output control starts from 1/128 to full power in eight full-stop increments. The Recycle times range from 0.1 to 5 seconds, depending on the power level.
The Bolt VD-420 can diffuse and bounce light like the DF3600U. VD-420 is equipped with two optical modes for unique flash triggering. It functions as a powerful detachable camera flash and has its own transmitter and tripod mount,perfect for multi-flash setups.
#8. Nissin i40 Compact Flash for Nikon Cameras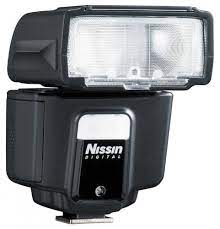 The Nissin i40 is a compact little strobe compatible with Nikon, Canon, FUJIFILM, Sony, and Four Thirds TTL cameras.
This detachable camera flash features a tilting/swiveling/ zooming head that covers 24-105mm focal lengths. There is a built-in daylight LED light with 9 output levels for up to 3.5 hours of video shooting, just the perfect pick for videos.
With well designed manual dials for mode and power adjustments, they do not illuminate in the dark like control screens do. It has a high-speed synchronisation, a built-in diffuser and a reflector, and also has the ability to achieve between 220 and 1,700 flashes on a single set of 4 AA batteries.
#9. Godox Lux Senior Retro Camera Flash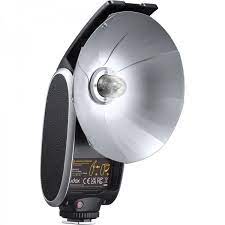 Camera Flash from Godox adds that perfect lighting to your images and videos. It is fully kitted out with dials, knobs, and an unfolding flash parabola, this surprisingly diminutive strobe is small enough to keep comfortably mounted on any camera with a standard hot shoe.
Its recycle time is around 3 seconds and capable of delivering 150 flashes at full power. Charged with a USB-C-chargeable retro flash. The auto white balance is not fit for this flash, so adjust to Flash White Balance to achieve your preferred color temperature.
#10. Godox TT600 Detachable Camera Flash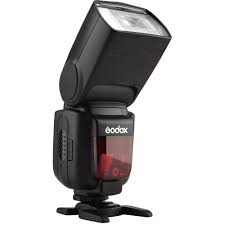 Godox is a budget-friendly, yet reliable lighting option. Godox TT600 has a built-in 2.4G wireless transmission, an illuminated LCD panel, and an automatic function to prevent flash from overheating. You can use it with the X1 TTL flash trigger to control manual output and fire remotely.
It shoots about 230 flashes on a full battery, and features high-speed sync when used with a wireless transmitter trigger up to 1/8000s. There is also a set of gels to aid creativity with lighting capabilities.
#11. LightPix Labs FlashQ Q20II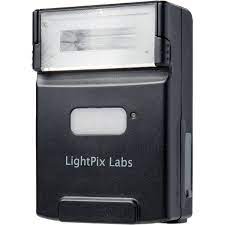 One notable thing about LightPix Labs FlashQ Q20II is that it is compact and lightweight. It features a slim rectangular form, gel filters and can tilt in 0-, 45-, 60-, 75-, and 90-degree click stops, very useful for directing light in unique ways. The Q20II is battery powered and doubles as a detachable camera flash that can be triggered wirelessly via the packaged remote.
It works best with small cameras because of its small size. The recycle time ranges from 6 to 7 seconds depending on the battery, you can have additional rechargeable batteries to change up when the other one dies.
FAQs
Do all flashes work on any camera?
Flashes that rely on manual controls and only need a simple signal to fire will typically work with any camera. If you want one with automatic features or wireless transmission then go for something built specifically for your camera.
How long does a camera flash last?
It varies and depends on the brand that you are using. A camera flash that with new or fully charged batteries performs better than one with depleted batteries. Always replace batteries before every shoot so the lights can be perfect.
Should I buy a first-party flash or a third-party flash?
Some camera companies manufacture their own detachable camera flash  to work with its own gear. Nikon, Canon, Sony, sell camera flashes that are compatible with their cameras. First party  flashes usually offer faster recycle times, emit more light, connect wirelessly over longer distances, and will cost a few hundred dollars more than a third party option. 
A third-party flash can be a good option If you are looking for the best speedlite. We recommend you go with Godox, which is one of the most popular third-party brands for lighting equipment. Ensure you are buying a version that works best with your camera and also has a compatible transmitter, if you choose to go with a third party flash. 
A good detachable camera flash helps give you great lighting in your photograph. It is important you go with the best, and any of the above listed can do a perfect job.
Was this article helpful?