Are you in need of a mortgage but you feel limited because of your low income? Well, we bring you goodnews. Yes, you can still get a mortgage with your low income. Oh! you are wondering how? Well, this article is loaded with information and guidelines to answer that, as well as the requirements that can get you the desired approval. Sounds good right?
Of course, we are aware on how difficult it is to earn a living, pay bills and still want to lead a reasonably comfortable life, especially since after the Coranavirus pandemic. Which had somehow found a way, to sisplace many and rid many more of their income sources. So, trying to get one's bearings again through engaging in a part-time job, earning minimum wage, contracts or self-employment etc is definitely hard enough and also quite unfair to deal with if denied a chance at a mortgage on the basis of your low income status quo.
What is a Low Income Mortgage
A low income mortgage is a loan issued by a financial institution (banks, mortgage companies, or other financial institution) with the aid of a collateral as a valuable property secured by the lender which he or she can lay legal claims to in the event that you fail to repay the loan or violate the terms and conditions stated in the mortgage agreement. In the case, of a low income mortgage, the earner actually earns a low income, of lesss than £9.50 per hour and less than £15,000 per year or just about that. Low pay is the value that is about two-thirds of the median hourly earnings, while high income earners are those earning above 1.5 times £13.68 per hour.
Can I Get a Mortgage With Low Income UK?
Yes, you can. Though, it is possible to get a mortgage on a low income in UK, but it will entail a lot more to access one, than if you had higher or less complex earnings (e.g being self employed, an apprentice, a contract worker etc) and may also be needing assistance from a specialist mortgage broker to make your application viable, but it sure is not impossible. The very processes of getting a mortgage for an averagely acceptable income earners by lenders is usually tedious, and this may likely double for a low income earner, since lenders consider many things before finding one eligible and finally giving an approval.
In the UK, having a lower income can limit your chances at borrowing, but there are lenders in the UK that consider an application. What you actually need among other things is to have enough money to make your deposit and monthly payments as well as show that you will be able to pay them back in the future, regardless, of your job type.
How to Get a Mortgage on Low Income UK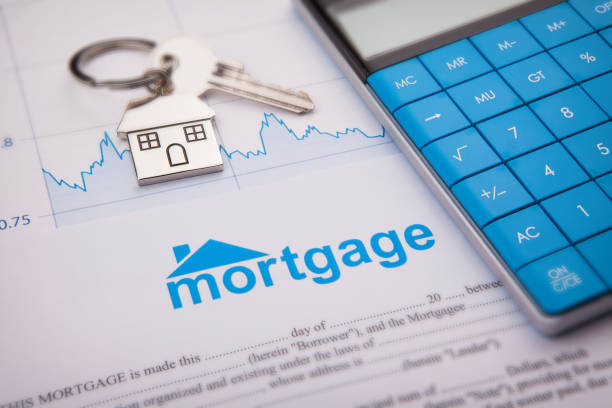 Eligibility requirements include:
⦁ Having a minimum 620 credit score: This is an important criteria for many mortgage lenders, though some may decrease their needed credit score to a smaller figure but credit score is a necessary requirement for lenders to consider both an average income earner or a low income earner.
⦁ Contributing a minimum 3-3.5% down payment: Another important criteria for a low income mortgage is having the ability to make a down payment of about 3% to the lender.
⦁ Earning a maximum 80% of the area median income (AMI): This means earning the household income for the median
⦁ Buying a home in a HUD-designated revitalization area: Some mortgage companies may designate an area for low income earners to purchase a home.
⦁ Committing to live in the home for at least three years: This is also likely, for some mortgage companies such as The Good Neighbour Next Door.
What Strategies Can Help
Save as much deposit as possible: For a low income earner looking to get a mortgage, you can make a larger deposit by saving as much as possible for it. This will lower the amount you'd need to borrow and increase your chances at approval. Also, larger savings can demonstrate accountability, and self-discipline to mortgage lenders.
Speak to a mortgage broker: Speak to a mortgage broker to get guidance, prepare your application and increase your chances at eligibility, also more particularly one who specializes in low-income borrowers. They can also directly best-match you with a mortgage provider who is most likely to give guide you through the application.
Apply! Your broker will help you make an informed decision about which lender and mortgage deal to choose and will guide you through the rest of the process from here. They might suggest applying for an agreement in principle at this point to find out how much you could borrow, though some lenders go straight to full application.
Tips to help you get approved
Doing the following could boost your chances of getting approved for a mortgage with low income.
Make a joint application – If you're in a position to, applying with somebody else, combining two incomes can boost your chances of passing the mortgage lender's affordability assessment. This doesn't necessarily have to be your partner – some lenders are happy to approve mortgages with friends and family members.
Supplement your income: In addition to regular income, lenders often take other sources of capital into account, such as 2. child support payments, disability benefits and 2. freelance work on the side. You'll need to provide proof of these income sources along with the application form. Assets can also be used to support your affordability, including investments, stocks, shares, pension funds or trust fund income
Below are some schemes and government incentives that may open doors to homeownership for you if your income is low, schemes such as ⦁ Guarantor mortgages, ⦁ Shared Ownership, ⦁ The Help to Buy Scheme, etc are a handful of the schemes and mortgage products that could help you get on the property ladder. Speak to a broker to find out whether other alternatives there might be.
Lenders who offer these mortgages
Income is one of the biggest determining factors when it comes to mortgages, but there are lenders who offer loans to applicants on a low income. Even if you earn under £15,000 per year, you could still qualify for a loan.
Lenders who offer mortgages to borrowers on low income include…
Halifax
Lloyds Bank
First Direct
Virgin Money
Yorkshire Bank
Clydesdale Bank
One thing to keep in mind, though, is that approaching a mortgage lender directly isn't recommended. If you were to go direct, you would only have access to that lender's range of rates and products, and might miss out on a better deal elsewhere.
Was this article helpful?