Is it a business trip, a research or just one of your favorite hobbies, to last a couple of days, a few weeks or months. You certainly do not want to be caught at a dead end. Most people like to travel light and at such they pick only very few necessities, and opt to purchase others at their destination. This is usually not a bad idea, but they are most likely challenges attached when you probably need to access an important information or assistance at some point because something went wrong disrupting a good time. Traveling doesn't mean endangering your life, it actually should mean embracing nature, have fun while staying safe. And as a woman having this three vitals needs guaranteed is first your sole responsibility before anyone else's. You may not be biologically built to fight off a physical assault but you can limit as much unwelcomed surprises as possible and have a pleasant travel experience. Now, that's how smart women travel and you are one.
The following are travel essentials for women
1. A BackPack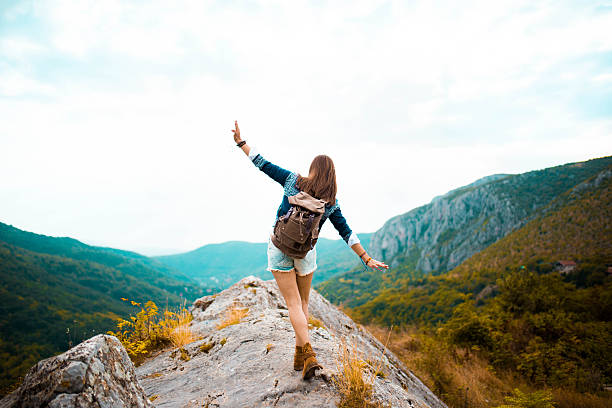 You may have a box option which is great, depending on how you like to travel (your personal style) and how long you will actually be spending at your destination. Yet, in spite all you need a backpack as a quick go-to, this is because backpacks are designed to be fitted on our backs, they are both comfortable and flexible, suitable for running, hiking, day trips etc. It could also keep your valuable items safe, which is exactly what you need for a hitch free travel.
2. A Phone with a functional SIM card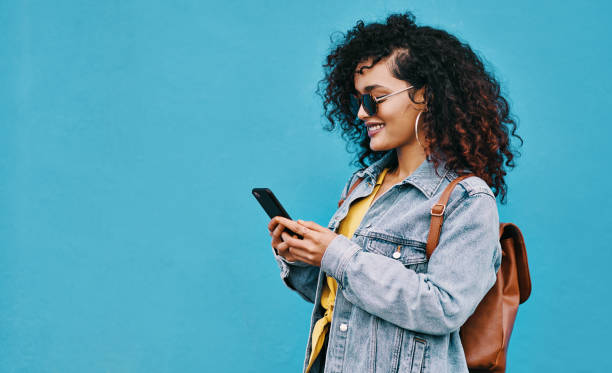 This is not just a necessity but a must, carrying a phone that has a functional sim card comes with a lot of pros than cons. You do not want to miss a business deal just because you are away on a vacation. Neither do you have to skip talking to your loved ones and perhaps worry about their welfare because you cannot get in touch with them. Moreover you might need access to the internet especially if you will be spending a few days, you also you might just want to keep friends abreast about an adventure or research, not to mention the internet can be a good choice for flexibility and varieties of images and journals.
3. Power bank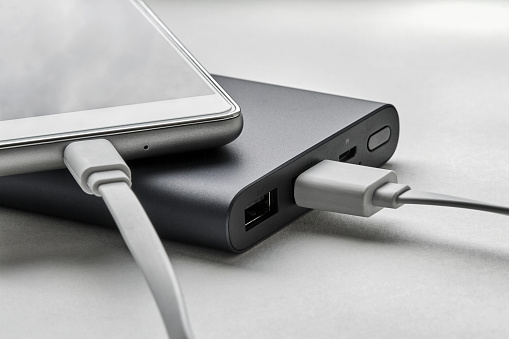 With the many unending utility on our smartphones like pictures, google maps, accessing search engines, Netflix, and other apps that matter to us on a daily basis our phones are sure to be running low and you need a source to recharge, what better handy source than a power bank. Easy to use and carried around conveniently, hence a nice effective power bank is our strong recommendation.
4. Clothes Varieties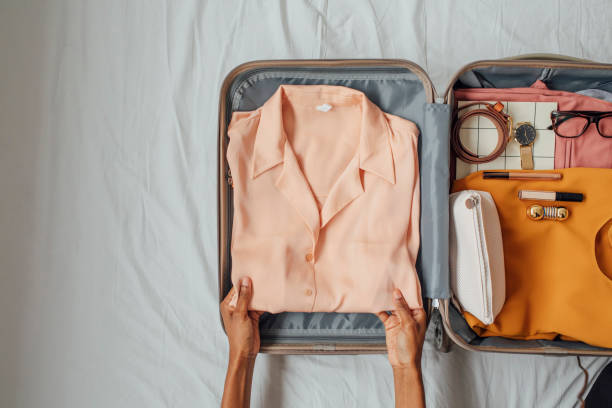 Yes we are aware, this item is almost impossible to forget for women but sometimes we can run out of them or get to pack up the unnecessary ones for our travel experience. When packing up your clothes it's smart to check your itinerary, this will guide you on 'what and whatnots' to pack, but basically you need some formal wears, casual wears, bed wears and gym wears. This is because you may likely be involved in these activities before your vacation elapses, you might have to workout a few times a week, go about some non-formal outings, perhaps you might have an impromptu meeting with other staffs and you wouldn't want to disclose your whereabouts; this is why you have to role play even when its a virtual meeting, you definitely would want to feel comfortable taking a nap or proper bedtime and you need your nighties too, you should have at least one sweater too as part of your travel clothing. A few number of each of these will be great for the trip. So, you do not have to spend so much on shopping except that's the aim of your travel, you will need this to prevent unnecessary dip in your pockets.
5. Sanitary Pads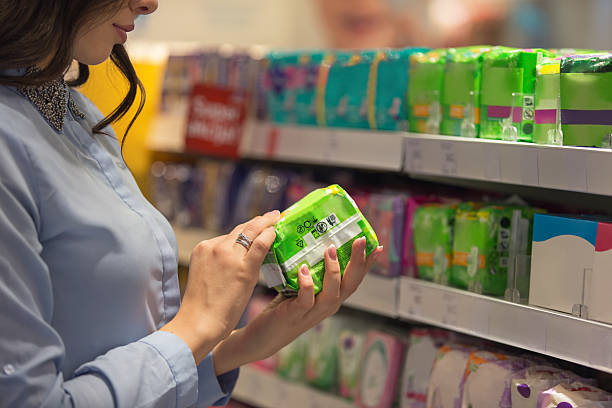 This point is very gender exclusive, sometimes even when you are always tracking your periods, they end up coming a little too early or too late and an unexpected period might mess up your travel experience and there is a huge possibility that you may have many trips while on, or expecting, your period. So, the best way to stay safe and wade off unnecessary surprises is being certain to travel with sanitary pads and at least a piece in your handbag or knapsack every where you go. Exactly, it is that important and doesn't consume space or is it heavy to be carried around.
6. Footwears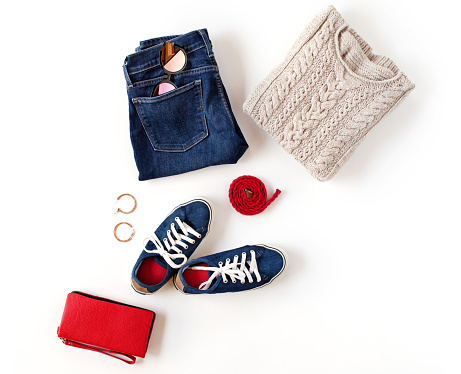 As a woman, you want to look not just comfortable but classy too. So, most times we try to pack too many variety of footwear to fit our clothing but here is a better way to go about it and not loose your cool and style. Some of your clothes categories can fit into one foot wear category. A good example is your sneakers, good for most casuals, and gym wears, you could need a slip-on to change into especially if its a hot day. Basically, pack your footwear based on duration of your trip and clothing but scrutinize them.
7. Facemasks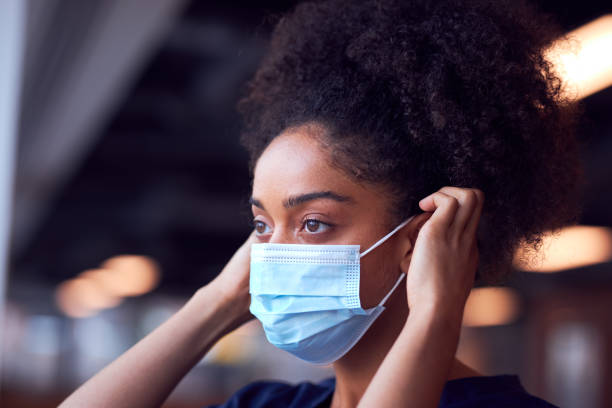 Since the pandemic, and from statistics of the coronavirus it is clear that the numbers of cases vary with geographical locations, high in some and low in some. Therefore, it is very important to go about your everyday activity with a face mask and it is even more vital when you are travelling or planning a get-away. Buy a pack of face masks and pack them into your luggage, so you do not forget them. You never can tell who you will be coming in contact with, so it's better to stay safe than sorry for a wonderful travel experience.
8. Books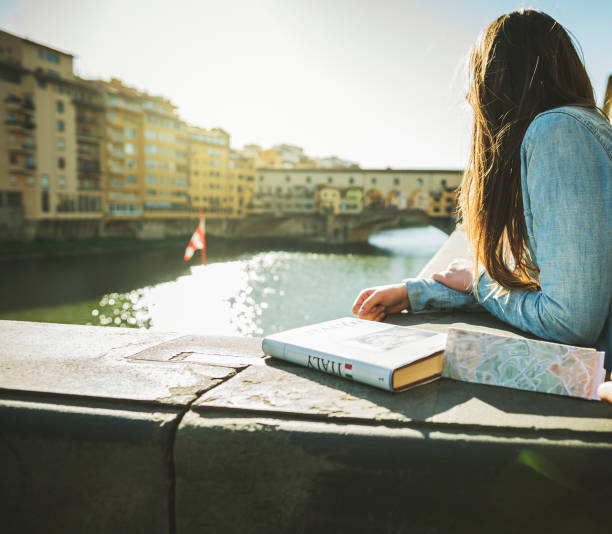 Books are great travel buddies, especially if you are traveling solo. There will be moments you just want to stay indoors, away from screens or naps and perhaps away from the world both physically and virtually, you need books to keep your mental being active and blow off boredom. Books are great travel compasses and they open your mind into new worlds with amazing opportunities. Also, you might, need a notepad to write down unforgettable moments you couldn't get on cam or phones.
9. Some Physical Cash
Physical cash are just as important if not more than online banking depending on locations. If you are traveling to a location with a different currency from your country be sure to make conversions into the destination currency and try to have some physical cash on you. You never can tell when there will be a downside to a network, or electronic money and you need to do something urgent with cash. This might be save your ass, more than you would imagine.
10. Healthy Snacks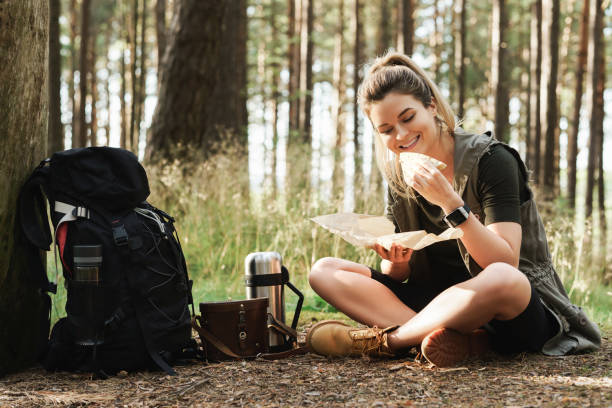 It is important as a woman to be careful about what you eat asides the obvious fact you might crave your favorite snack during your vacation. Be sure to travel with haelthy snacks, that reminds you, you aren't missing home too much. These things may not be present at your destination.
11. Cosmetics bag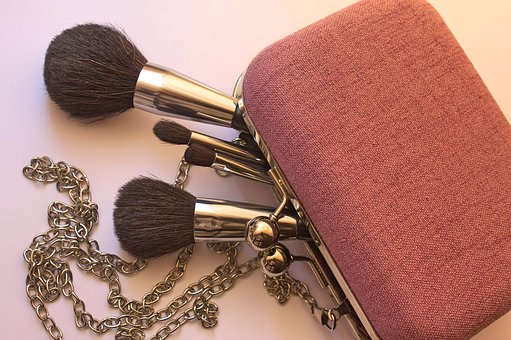 As a woman, staying beautiful and loooking beautiful is aone of our many talents and makeup help enhance both our physical and inner beauty providing us with extra confidence to take up cahllenges knowing we are beautiful inside-out. Moreover, you may need to pose at the world's most famous attraction sites and you won't want to be caught tacky on camera. Carry a multi-pouch cosmetics bag that will fix all you makeup needs especially if you need to look a part.
12. Pepper spray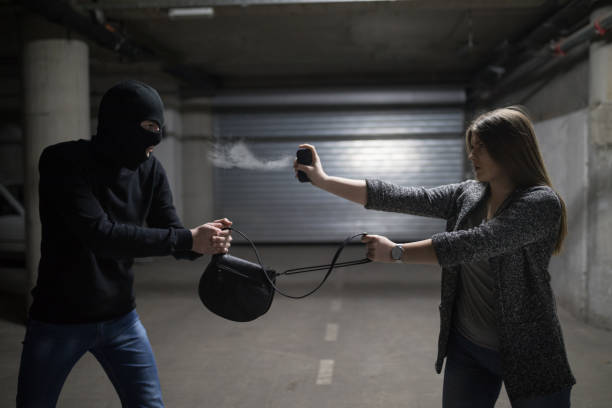 Thinking of ways to be safe cannot be too much, some places are quite unfriendly and notorious. It is better to travel prepared, just incase. Pack up a pepper spray in your luggage incase of unforeseen circumstances, especially as a woman always understand you are the first authority responsible for your safety.
13. Earphones and Camera
Earphones, Airpods, and the likes have been known to make traveling and ridiculously long journey, easy to bear. You need at least a pair for your traveling experience, sometimes you just want to bask in the euphoria of you own music playlist.
Was this article helpful?