Airplanes flights might be unavoidable for some persons, and inspite their aviophobia or health challenges they may have to some day brace up for it. This article is a carefully written guide to help first time flyers be as prepared and less anxious as possible before their flight venture.
Flying is just like any other means of transportation (land and water – via cars, and speeed boats etc). Needless, to worry, air transportation is one of the safest forms of transportation in existence in today's world. This statement is backed by a statistics from Infographics "Air travel resulted in 0.07 deaths for every 1 billion miles travelled compared to 212.57 for motorcycles and 7.28 for cars. We will continue to make the skies safer and you continue to fly!
Here are 14 Fingertip Guide for First Time Flyers
Learn the airport procedures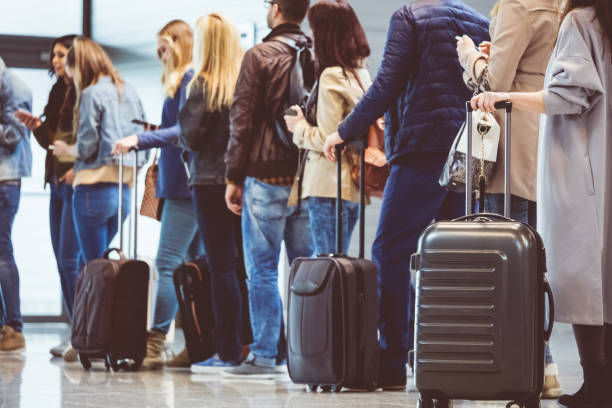 The first step that any first-time flyer should take is to learn the airport procedures before taking their flight. Especially, flying after the post COVID era. Example: What is needed and expected of you at check-ins, on some airlines or flights to certain countries, before boarding the plane you may be required to have a face mask on, and observe other Covid-19 protocols duely, or provide special informations such as a negative COVID test, a passenger locator form etc.
Another thing is you need to be abreast with the rules of the airline that you're flying on, as well as the travel restrictions of your destination country. Additionally, in many airports, it's required that you wear a face-mask when you're inside the airport and for the duration of your flight
Check-in online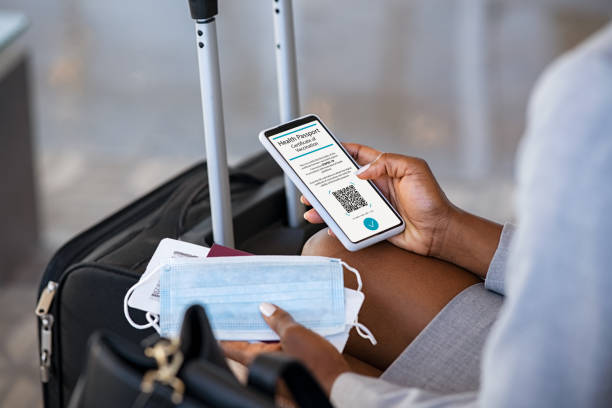 Though, not every airline allows this process but if the one you're flying with does, as a first-time flyer you need all the ease you can get. So check-in online for your flight and print off your boarding pass from home through the airline's website or mobile app.
Arrive in good time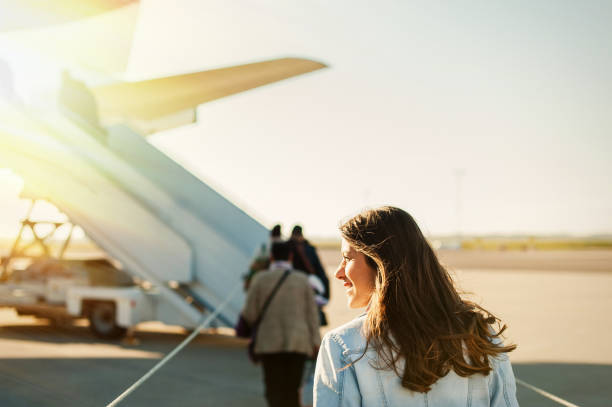 For first time flyers you most certainly don't want to go through the anxiety and frustration of missing your flight because you were behind time. Arrive in time on your scheduled date, it is most usually convenient to arrive at least 2 hours early. This gives you enough time to go through airport procedures. A recommendation by the TSA says you should show up at least 2 hours before takeoff for domestic travel, and 3 hours for international travel.
Ultimately, you need to give yourself enough time to get your boarding pass, check your bags and go through security before your plane starts boarding. Sometimes, that takes 10 minutes. Other times, especially during peak travel times, it can take much longer. Especially if it's your first time flying, you might want to catch your breath, look around it, grab something to eat or just be mentally ready for the trip ahead.
Learn the types of baggage and the rules
Checked baggage, carry-on baggage, personal item. The weight and size are major determinant of each type of baggage and they differ from airline to airline, so you may have to check with the airline that you're flying on to find this information out.
Weigh and Identify your baggage at home
Save you self a ridiculous charge at the airport and weigh your baggage at home before the flight time. There's an estimated allowance given to passengers by the airline, so try to stick and limit your parking to it. In addition, make your baggage easily identifiable – by tieing a coloured ribbon around your baggage. One checked suitcase (often, one weighing under 50 pounds) for $25 to $30. Checking additional bags could cost more
Keep Cross checking your itinerary and flight status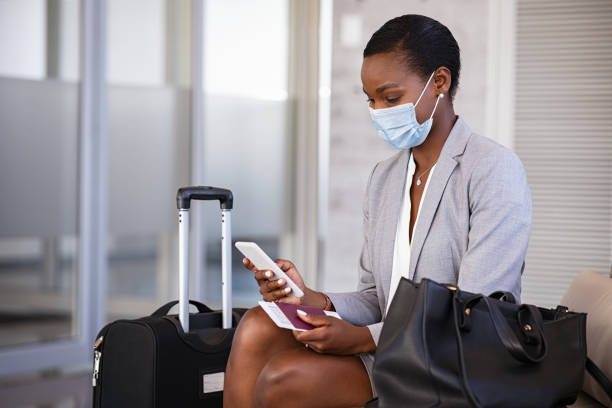 Cross checking your itinerary and making certain that no details of your flight are wrongly documented and realized late is very crucial. Always make sure that your travel plans are in-line with the airline you are flying with, don't leave out all your necessarily important details. This is to avoid embarrassments or boarding denial. If you're checking-in online, print out your boarding pass or save it on your smartphone.
Your PNR number is a unique code that allows the airline to access information about your flight and the reservation that you've made. You can usually find your PNR number within your booking or booking confirmation. You'll need it when checking bags and going through security, and you don't want to hold up the line while rummaging through your wallet.
Purchase a travel insurance
Purchasing a travel insurance is vital particularly if you are embarking on a long trip because it provides cover if anything goes south, and also covers other travel disruptions, as well as emergency medical expenses, lost or stolen baggage and personal liability.
Dress comfortably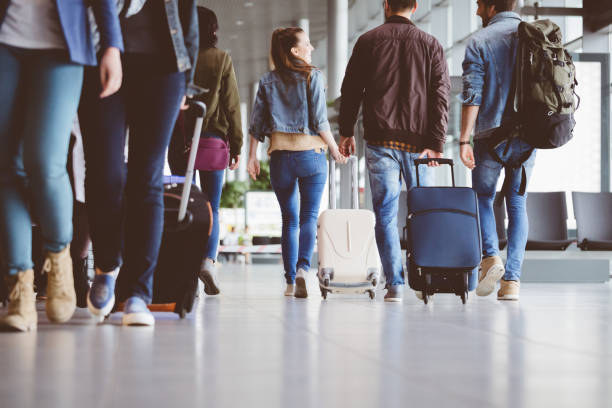 Dress in clothes that afford you super comfort and that include your shoe choices – go for easy to take off shoes. Choose your comfort wears considering the weather of your migrating city and destination city, consider the long or short hours of the flight, and how about meeting people on your arrival to the airport -you just might want to impress someone when you land, taking a change of clothes in your carry-on baggage and get changed at the airport when you land is a better choice, than wearing them straight on through out the whole flight.
Pre-select A Seat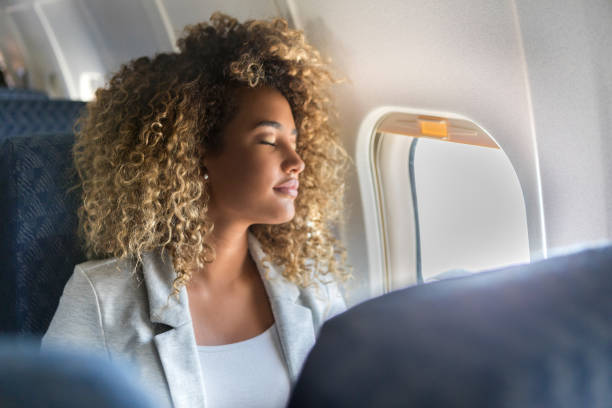 For first time flyers, it is always a much nicer experience if you are traveling with someone you know, say a friend or family member. Pre-selecting a seat is an option that can ensure that you get exactly the seat that you want on the aircraft and leverages you the opportunity to seat in close proximity with the person you are with. The airline will often try and sit you together by default.
Also, If you're someone that might have the frequent urge to access the toilet often, choose a seat next to the aisle. If you're someone that likes to read, or wants to catch some sleep and dislike being bothered during your flight, choose a seat by the window.
Bring some personal in-flight Entertainment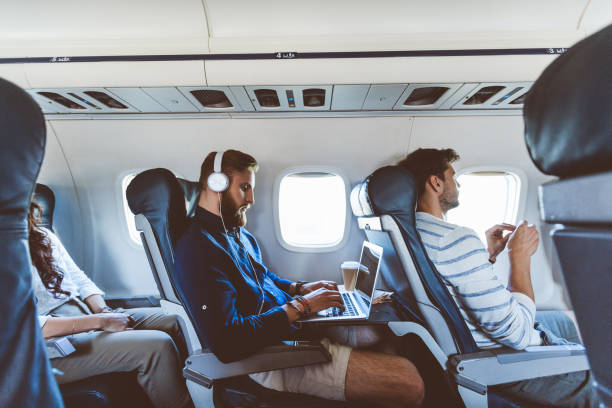 In-flight accessories can really make the difference. Create a music playlist on your phone, take a book, carry-on a travel pillow, or sleep mask, ear-plugs or whatever else you need to stay comfortable but not disturb the next passenger. It may be necessary to bring your own entertainment on flights (between 3–6 hours), as these flights are long enough to get you bored on especially if there's no in-flight entertainment system, even if they were, not all will be your kind of pudding.
Exchange currency
If you're flying with money and exchanging your cash into another currency, don't use the currency exchange companies at the airport as they usually give terrible exchange rates. Instead, exchange your money with a reputable currency exchange service before the day that you fly. The only time it might be a good idea to use the currency exchange companies at It's easy to overpack — but if you do, it could cost you.
Bring your own unique Meal and Stay Hydrated
As a first-time flyer, it's best you come with something you like to eat, you just might not like what is being served on flight and you wouldn't want to go hungry all through. Moreover, high altitude and low cabin humidity might cause headaches and dizziness if you're not used to it. The best way to combat this is by drinking lots of water and staying hydrated.
Respect other passengers' space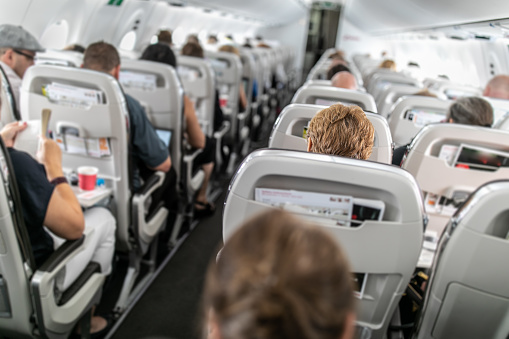 These days, flights are generally fully booked, and most seats offer limited legroom. This might stress out your fellow flyers, so be sensitive."If any of your stuff or body parts are going into another space that's not yours, you really have to be mindful of that," Sills-Dellegrazie says. "It can be as simple as, you put your ponytail over the top of the seat and now it's hanging across someone's TV screen, and you don't even realize it. "Similarly, if you wear perfume or cologne, eat smelly foods or listen to loud music, you might unintentionally upset the person sitting next to you. Of course, you can't plan for everything — maybe you're traveling with an upset child, for example — but do what you can to avoid an in-flight faux pas.
Have a backup plan
Now for a game of "worst-case scenario," first-time flyer edition: What happens if you miss your flight? First, take a deep breath. If you miss your plane because of unforeseen circumstances, such as a major traffic delay, the airline will often put you on standby for the next flight without charging extra. Just remember that you generally need to notify the airline within a couple of hours of missing your flight to get rebooked for free.
If it looks like you'll miss a connecting flight, check the smartphone app offered by your airline or the screen in the airport to find out which gate your flight departs from, and whether you've actually missed it. If the flight is delayed, you may still have a chance to board. But if you miss the connection and the airline was responsible, you can generally also rebook that flight free of charge — and maybe even get some free meal or hotel vouchers for the hassle.
The key in both cases: Be proactive. Have the airline's customer service phone number handy in case you get stuck in traffic, so you can call as soon as possible. Or if you're already at the airport, go to the customer service desk and asking about rebooking. Missing a flight can be a setback, but it doesn't have to derail your travel plans.
In summary, we advise first time flyers should always ensure they are well prepared for their flights and any unexpected mishaps as much as possible.
Was this article helpful?