Are action camera protectors important? Yes! Using protectors to safeguard your action camera can help extend the life of your camera. There are protective lenses to protect the lens from scratches, and give clearer and sharper video footage.
Action cameras have delicate parts, so they need an action camera protector to prevent damage from scratches and water and to keep your other accessories organized. The action camera protector includes; a screen protector, a carrying case, a waterproof case.
Best Action Camera Protectors
#1. Tempered Glass Screen Protector for GoPro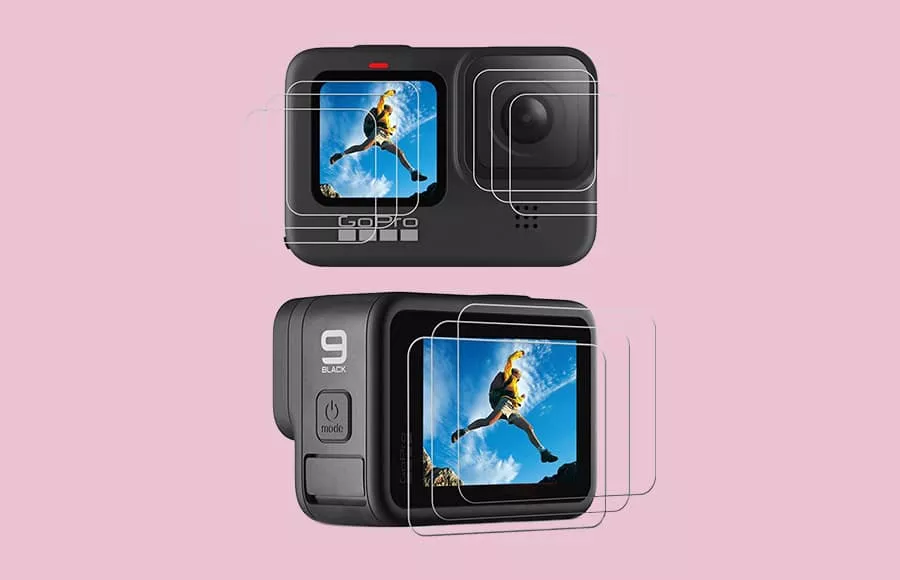 Action cameras go places with you. And in these places they are exposed to dust, water, scratches, falls. These things can damage the delicate parts like the camera lens and the screen.
The tempered glass screen protector is a perfect fit with the GoPro Hero 9. It includes two screen protectors ; one for the big screen and one for the small screen . There are also lens protectors made of 9H hardness tempered glass that allows for hassle-free, bubble-free installation.
This tempered glass is 0.3mm thick, and has six layers of coating to protect your camera from bumps, scratches, fingerprints, dust, oil and water.. It is also useful if you do extreme sports or activities.
The high-definition and high-sensitive screen protector allows for 99.99% transparency, so you won't lose sharpness on your images or sensitivity to the touch-screen functions.
The tempered glass is quite easy to install:
First, clean the surfaces, a different type of wipe for each side.
Remove the film protection and place the tempered glass on the camera.
#2. Tempered Glass Screen Protector for DJI Osmo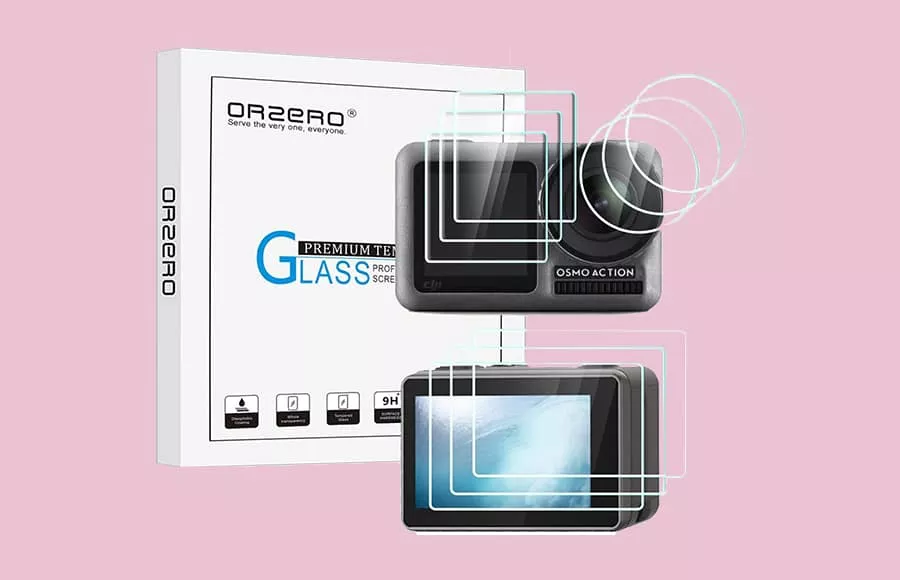 While the initial one is great with GoPro, this one is fit with a DJI Osmo Action camera. The size and rounded edges of this tempered glass screen and camera lens protector are designed to ensure a perfect fit.
Made of 9H hardness to prevent scratches on the screen or lens. It also allows for 99.99% transparency, so you won't lose sharpness on your images or sensitivity to the touch-screen functions.
First use the dust-remover, screen-wipe, and lint-free cloth included in the package to clean the surface.
Then remove the film protection and attach it to the screen.
#3. SUREWO Waterproof Action Camera Carrying Case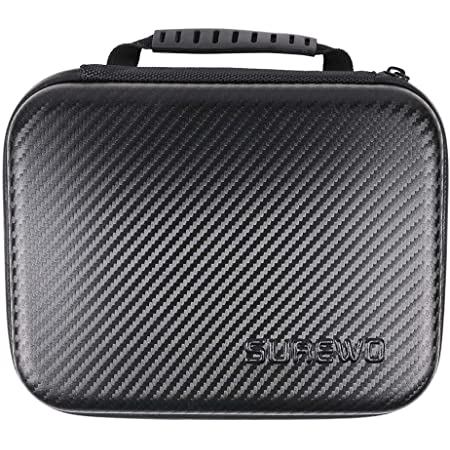 The SUREWO carrying case for action cameras is compatible with GoPro Hero 11, 10, 9, 8, 7, 6, 5, DJI Osmo Action, Campark, YI Action, and many other action cameras.
Your action camera along with the housing and a few other accessories can fit into this carry case. The surface is water resistant with foam padding inside and a netted zipper on the other side. Its waterproof design has made the zipper slightly tight.
#4. Smatree Action Camera Waterproof Case for GoPro & DJI Osmo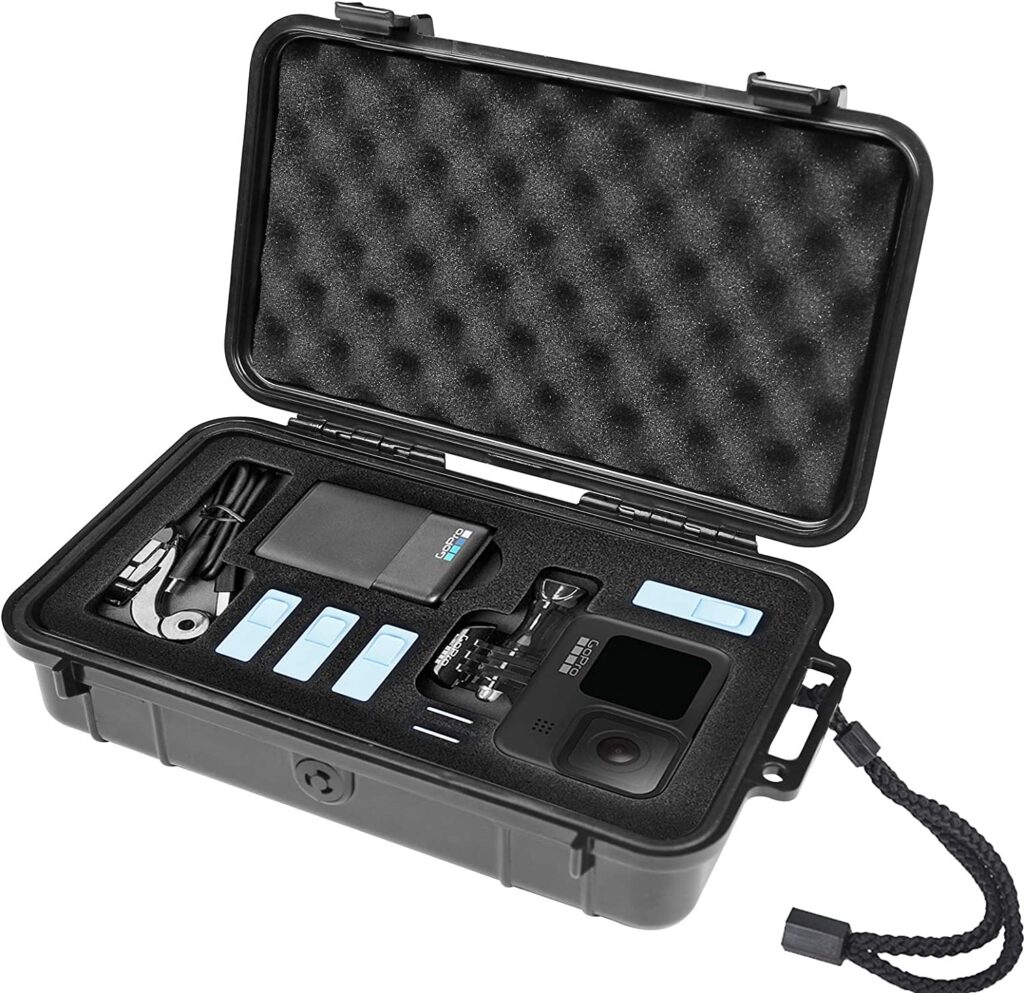 The Smatree waterproof case is compatible with all GoPro cameras, and the DJI Osmo Action. It protects the camera from water, heat, or any liquid substance.
Its ABS plastic hard shell is lightweight weighing 1.3 pounds / 589 gr, it has a portable size of 5.5 inches x 9.6 inches x 2.8 inches / 14 cm x 24.5 cm x 7 cm. Available in three different colours; green, black or yellow.
There is a GoPro charger, up to four batteries, and other small accessories like SD cards and action camera microphones.it is also anti-shock and anti-scratch, so you can take your action camera with you everywhere you go and not worry.
#5. TEKCAM Protective Action Camera Carrying Case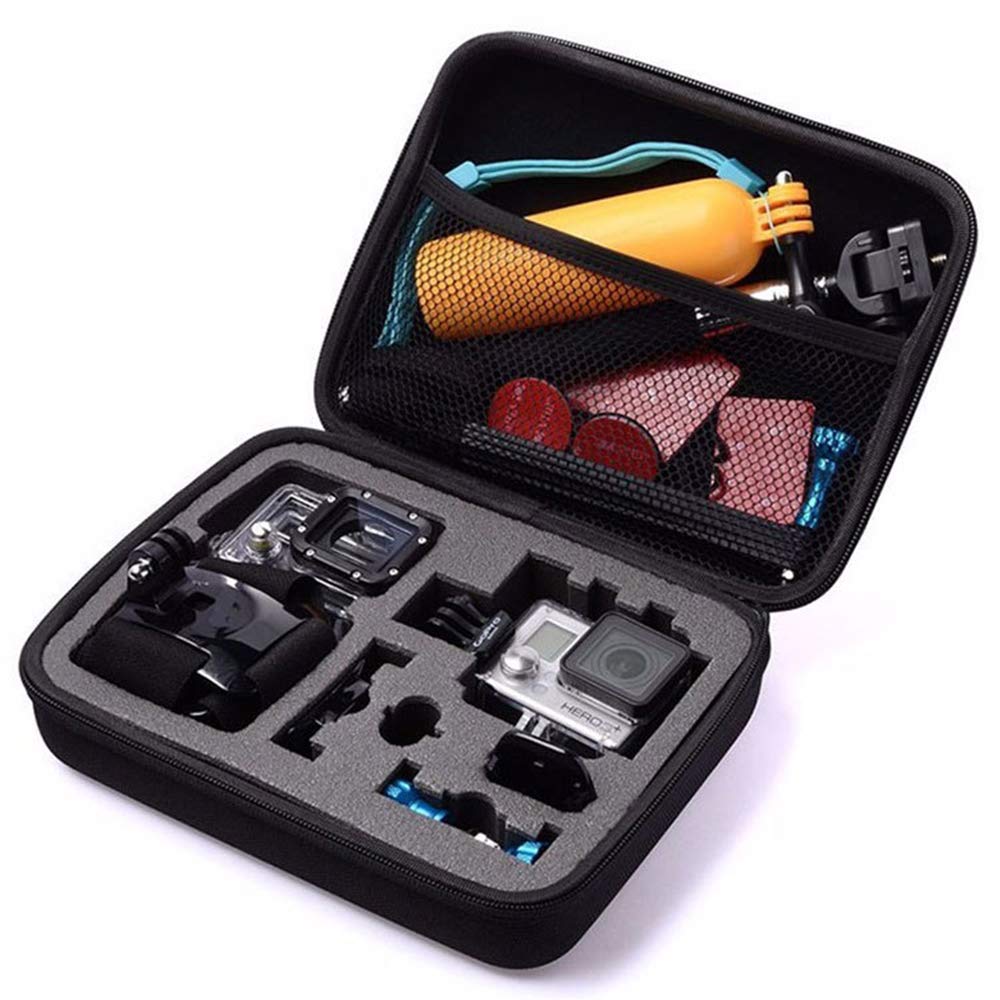 Here is an action camera protector that has a water-resistant nylon shell, extra cushioning and a pre-cut foam on the inside. The cushioning makes it shock-resistant, a zipper closure prevents dust.
The TEKCAM carrying case is available in small, medium, and large, just pick the one that best fits your camera's size and the accessories you have.
It is compatible with different camera models such as DBPOWER, Lightdow, AKASO, Campark, ODRVM, VIKEEPRO, Vtin, WiMiUS, and APEMAN, among others.
The TEKCAM protective action camera case can also store your gear and keep it free of scratches.
#6. PGYTECH Silicone Rubber Case for Osmo Action 3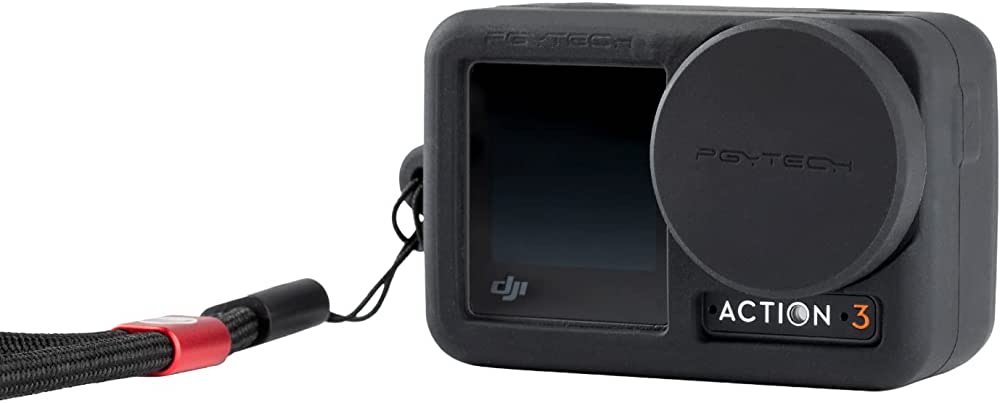 The PGYTECH Silicone Rubber Case for Osmo Action 3 costs about $15.95$15.95. It offers all-around security for the Osmo action camera.
This body case is built with a high-quality black silicone gel that is known to be shock-resistant, the finishing is soft to touch and is dust-resistant. You can use it to protect your action camera while travelling.
It has a metallic buckle and an adjustable layer for increased portability while you are on the go.
#7. Nanuk 909 Waterproof Hard Case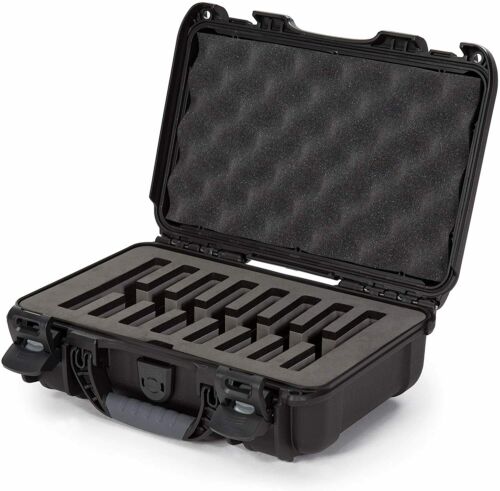 The Nanuk 909 Waterproof Hard Case is compatible with the GoPro action camera, it is lightweight therefore great for travelling. The Powerclaw Superior Latching System and IP67 Waterproof and Dustproof rating makes it resistant to water and dust. . it is indestructible and made out of the lightweight NK-7 nylon construction, a stainless steel hardware, and an automatic pressure release valve. This helps it to adjust and adapt to any climate, pressure, and altitude you're in.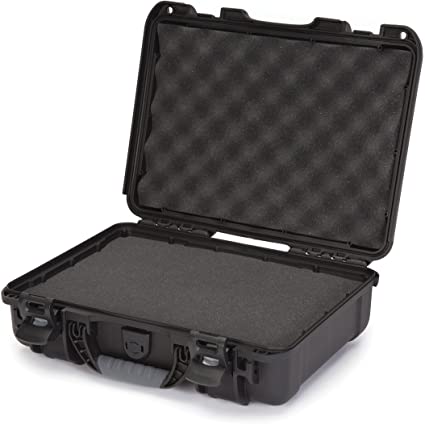 Its counterpart the Nanuk 910 Waterproof Hard Case with Foam Insert is suitable for GoPro Hero 9 and 10, Red. It allows you to protect multiple cameras and accessories. Its pre-cut, closed-cell, high quality foam interior can fit up to 4 GoPro cameras, batteries, and accessories. It has all the features as the Nanuk 909 Waterproof case.
#8. Mini Carrying Case Lens Protector
This case is compatible with many camera and allows you to keep your action camera protected without adding much weight or volume to your pack.
This case can safeguard your camera from bumps, shocks and scratches while you are on the go. An aluminium carabiner loop makes it easy to attach it to your backpack or your belt. Its double-zipper keeps your camera protected even when it's mounted.
Note that the case is not dust or waterproof so you have to be careful.
The Mini Carrying Case is suitable for action cams like GoPro, DJI Osmo, AKASO, Campark, and other brands.
#9. Insta360 ONE RS Carry Case for 1-Inch 360 Edition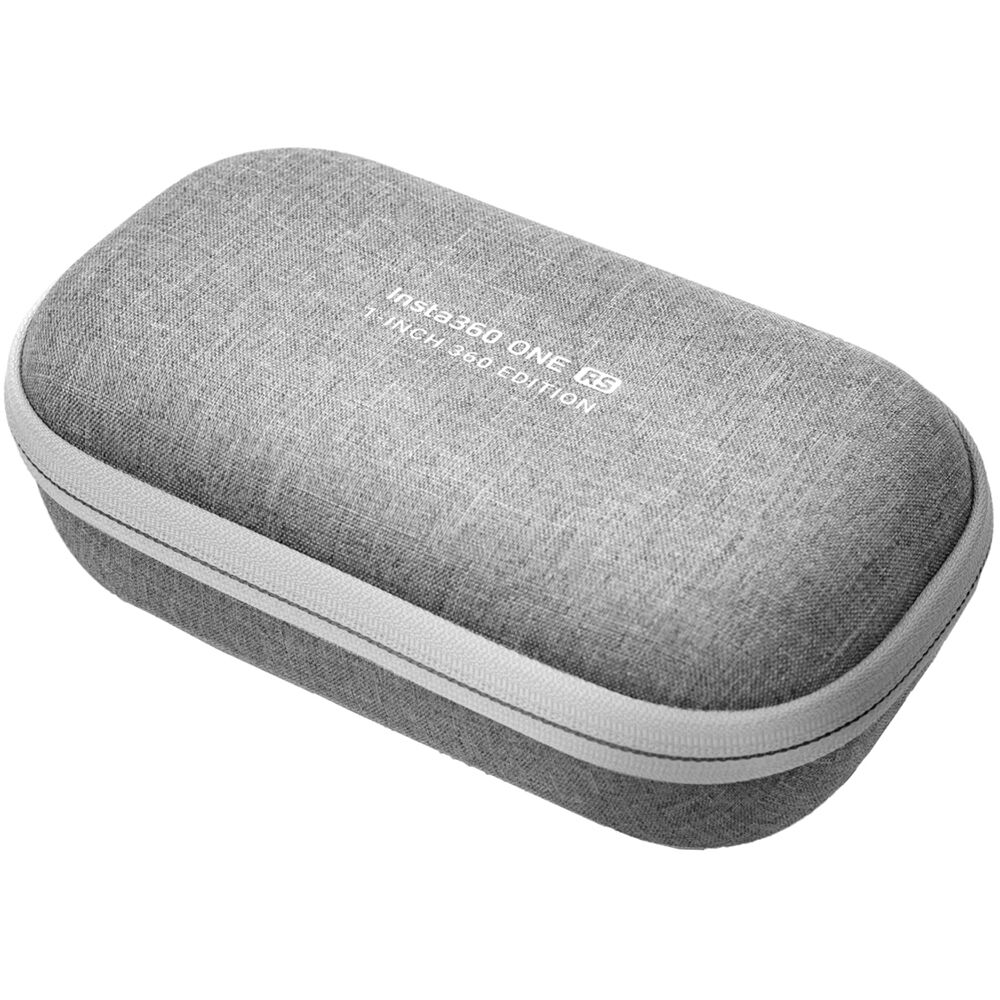 The Insta360 ONE RS Carry Case is a portable travel case for the Insta360 ONE RS 1-Inch Edition.
here are its features:
A lightweight and rugged compression-molded design.
An attractive light gray exterior finish.
An interior space for ONE RS 1-Inch 360 Edition, a spare battery, and charging cable.
#10. GoPro Casey Case for all GoPro Hero Cameras
The GoPro Casey Case is GoPro's padded travel case that goes hand in hand with all GoPro cameras. It is small enough to fit inside a backpack but just the right size to carry your GoPro camera and other essential mounts and accessories. Its weather-resistant exterior protects it from any weather situation. Its padded interior with removable dividers and pull-out pouch for smaller accessories gives you room to organize your gear.
#11. Mevo Start Case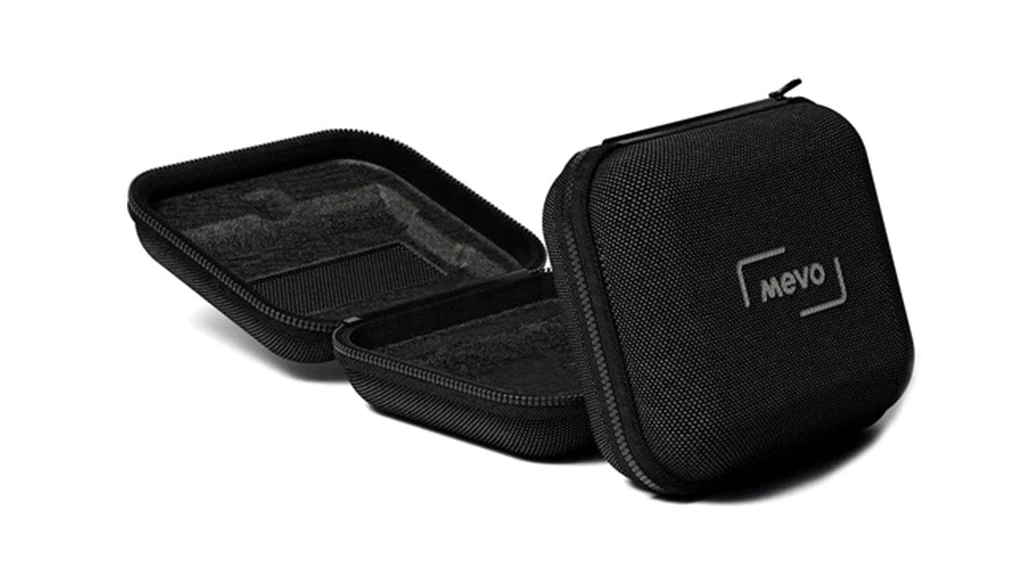 The Mevo Start Case is designed to house the Mevo Start camera for live streaming events and long form video content. You can securely travel with the camera while heading to events, it is easy for storage, simple, and a high-quality softshell case.
#12. DJI Waterproof Case for Osmo Action 3 Camera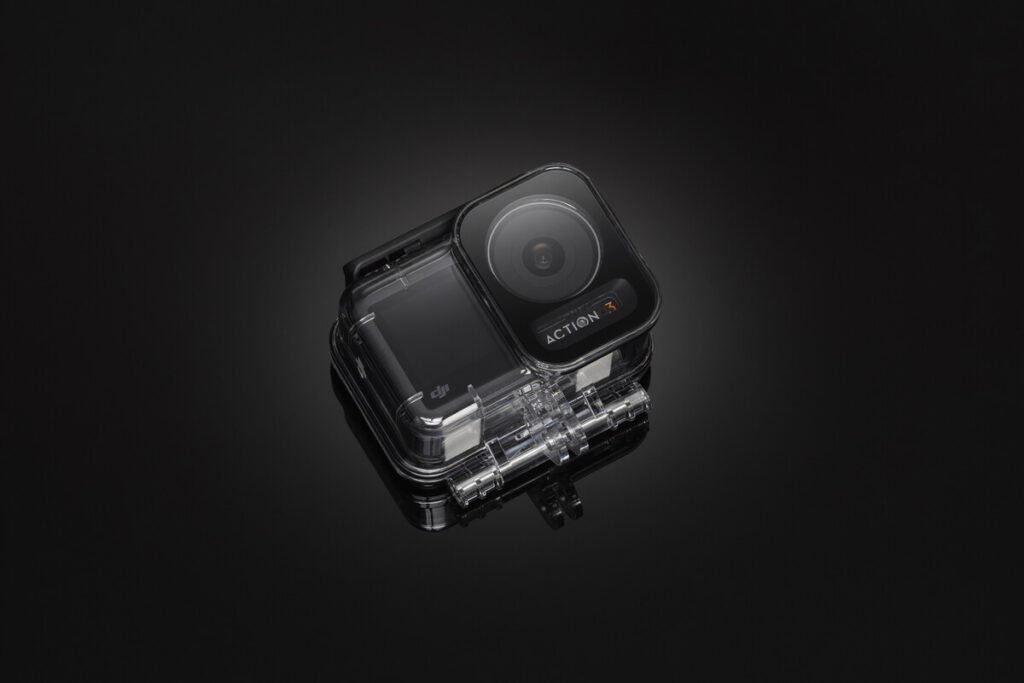 The DJI Waterproof Case for Osmo Action 3 Camera is great for the Osmo Action 3's rugged build. It also provides waterproof protection to the depths of 60 meters with an IP68 waterproof rating. Also note that its housing design does not limit camera mounting abilities.
Its counterpart the DJI Waterproof Case for Action 2 Camera also provides waterproof protection up to depths of 60 meters, without limiting the user's ability to operate the front touchscreen module.
#13. FitStill Tempered Screen Protector for DJI Osmo Action Camera

The FitStill tempered screen protector is also a good screen protector for the DJI Osmo Action camera. This action camera protector package comes with two front display protectors, 2 back display protectors, and 2 camera protectors. The protector has a 9H hardness and 2.5D curved HD high transmittance to protect your DJI Osmo action camera from dust and scratches.
Its counterpart the FitStill Screen protector for GoPro Camera is very compatible with GoPro Hero 9 Black, 10, and 11 action cameras.
Its 9H hardness ensures good protection for the lens and the displays in the camera. Its hydrophobic oleophobic coating on the screen protector ensures clear viewing, no change in the touch response of the screen after the installation of the protector.
#14. Pelican 1150 Camera Case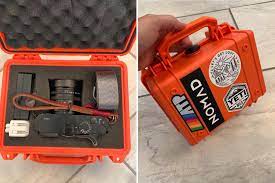 Pelican makes strong and sturdy camera cases. The Pelican 1150 camera case is one of such strong action camera protectors.
The tongue and groove fitting with the polymer O-ring ensures the waterproofing of the case. The automatic pressure equalization valve in the case helps to keep up the air pressure to prevent water from entering inside. Pelican has a Pick N Pluck foam design that allows you to cut and customize the interior compartments according to the gear size of your camera.
#15. The Vamson large carrying case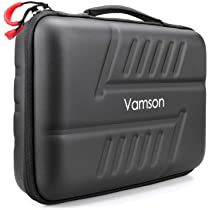 The Vamson large carrying case is another great choice, and it goes with the GoPro Hero 3, 4, 5,6 7,8,9,10,11, DJI Osmo action, Akaso, Apeman, and Insta 360 One X action cameras.
It's hard PU outer shell ensures good protection for the camera gear inside. It is also shockproof and waterproof. The Velcro straps help to customize the inside compartments according to your camera gear, and the netted zipper pocket on the opposite side holds cables.
#16. Neewer Shockproof Carrying Case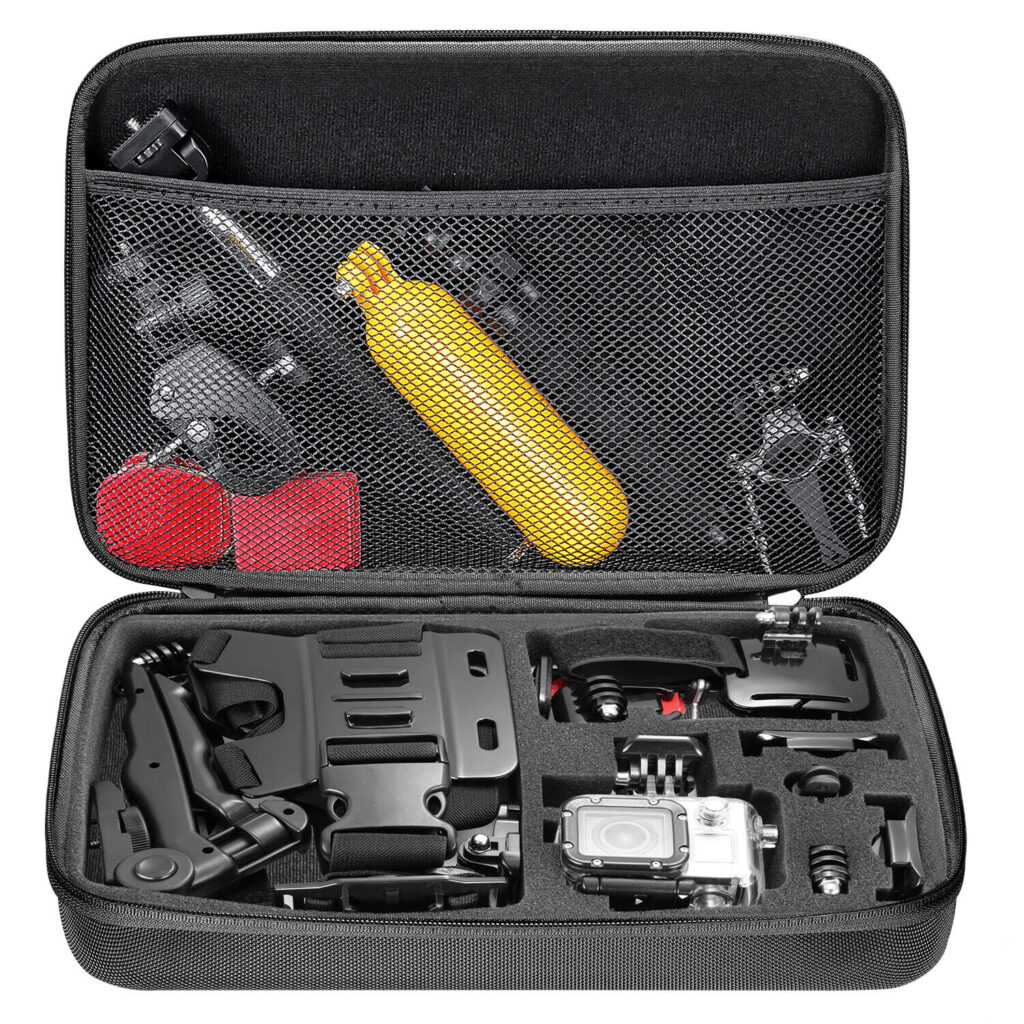 Neewer carrying case is compatible with GoPro Hero 8, 9, 10, 11, Max 7, 5, 6, 4, DJI Osmo Action 2, Insta 360, AKASO, APEMAN, CamNeewer Shockproof Carrying Casepark, and SJCAM action cameras. It is a lightweight carry case that can help to protect the action camera and accessories from dropping. The foam inside the case protects the action camera and accessories.
Before you go…
It's important you purchase affordable but high-quality protection accessories to make sure that hazards don't damage the lens or the screen of your camera.
Although Action cameras are very durable and well-built to withstand some of these hazards, an action camera protector gives that extra security and protection.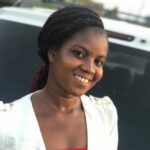 I am an experienced tech and innovation writer. It's been 2 years+ I started writing at Terecle, covering mostly Consumer electronics and Productivity. In my spare time, I enjoy reading and learning the latest happenings around the tech ecosystem.
Was this article helpful?