Unblocked Games are those games that are not blocked and you can access on specific sites. Many schools, colleges and work place block many HTML5 and flash gaming websites so that students and employees focus on their activities and avoid distractions.
Unblocked Games are used as backups for when you cannot access the sites of your favorite games, however there are many sites where you can play games without been detected.
Unblocked Games were traditionally flash games, but with flash no longer supported in most browsers, unblocked Games are now mostly .io and HTML games. There are large categories of unblocked games one can choose from – Arcade, Racing, Puzzles, Soccer, etc.
We have suggested few two player unblocked games you can play at your free time.
List of 2 Player Unblocked Games
#1. Zombs Royale
This is an .io game you can play with a friend. Players in this game fall via parachute to the battle field, they must find weapons and team up with other players to fight against wacky zombies and other foes.
The winner will be selected afterwards therefore you have to hold your grounds to win this game. You can play on your PC but this game is not supported on Mobile.
It's available in countries like Australia, US, Canada, France. Use a web browser like Firefox, Chrome or Edge. Make sure that the internet connection is good then go to the site and click on the link to start.
Use the Arrow/WASD keys to move , E to interact and R to reload weapon, M to preview map, left click to shoot and right click to open emoticon list. These will serve as your game controls.
#2. Agar.io
Agar.io is another kind of unblocked game you can play with a partner.
Go to the website hosting the game, pick a username and find yourself on a grid or board tiny as a colored blob. Consume the small pellets lying around to become a larger pellet. Try and avoid the larger pellets, if they absorb you it is game over.
When you are big enough you can aslo absorb other smaller blob players. Basically the rule here is eat but do not get eaten.
Use the mouse or track pad to control and navigate around,the W key to eject mass and help you dump am weight and get out of a tight spot and the spacebar to split your cells into half.
#3. Unfair Mario
This is another two player unblocked game you can play at your free time. In this game try to complete the levels without triggering the traps, the traps here signifies death. You have infinite lives and you can make the spot where you died to avoid falling into the trap again. Use the arrow key and space bar to navigate around.
#4. Friday Night Funkin
This game is a rhythm based battles with lots of fun. You have to play as a boyfriend who want to kiss his girlfriend but her dad is an evil vampire. You need to defeat him by singing against him. You can play in browser.
Simply click start on the main menu once you boot the game up and you are ready to jam.
#5. Paper.io
Go to the website and type Paper.io on the search bar, pick a username and select your skin which you can get custom skins if you share rhe game on Facebook or just use the default color skin .
Choose the preferred game mode and capture as many territory as possible on paper.io .
Use the arrow key to move your block around the area you want to capture, then come back from where you started from.
The area you surrounded will be yours filled with your colour. If an opponent runs through your your trail, you will die because you are only safe in you created space. Once you move out an opponent can run through your trail and kill you.
Tip: Start with small areas before moving to the larger ones, that way you can protect yourself better.
#6. GTA 5 Online
Grand theft auto can be played as an unblocked ion any unblocked site. Complete missions against your opponents, the game is centered around adventures of 3 gangsters who rob banks, houses and steal cars.
They also take part in gunfights. It is such an adventurous game.
#7. Soccer Legend 2022
Enjoy a range of new players and teams. Get the ball in an opponent's net before they do. Use superkicks to send the ball flying at high speeds.
#8. Vex 5
Vex 5 is a cool 2D browser platform game with a funny vex character. Each level exposes you to a labyrinth of deadly traps and devices , outsmart these obstacles to reach the end.
#9. Minecraft
Even though it has an app, you can also play Minecraft online. Grab woods and collect sticks, click on a profile and create a character then play the game. It involves figuring out how to survive; collect wood which you will need to create tools and weapons.
Here a a few sites where you can access unblocked games: FNF unblock, Unblocked Games 666, Google Games, Playmariogames, etc. Or simply type the game in your browser search bar to access it.
This article was first published on December 13, 2022 9:49 a.m. WAT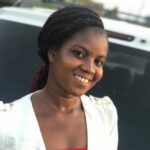 I am an experienced tech and innovation writer. It's been 2 years+ I started writing at Terecle, covering mostly Consumer electronics and Productivity. In my spare time, I enjoy reading and learning the latest happenings around the tech ecosystem.
Was this article helpful?