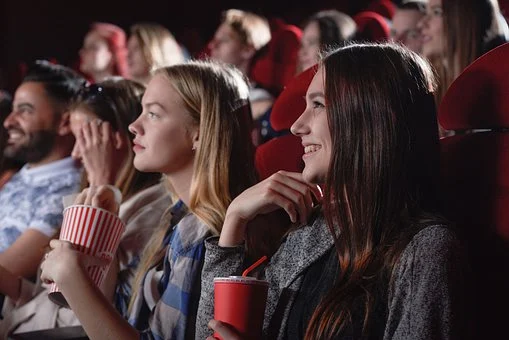 2021 Thanksgiving is almost here for some and already here for others, you want to have a good time where ever you find yourself and create as many memories as possible with those that matter most to you. Having recovered from a lock-down christmas, you definitely should be warming up for all the fun you missed out from lat year, and make it count. Perhaps you are afar off, and will have to opt for FaceTime, here's a couple of movie thrillers from our lists to keep you company and throw off boredom this thanksgiving. We figured we will be serving all kinds of people, Friends, Couples, Weirdos, SciFics, Superhero lovers, Kids etc across the globe.
Here are our 2021 Thanksgiving Movie Lineups For You
Disney's Encanto
Disney's Encanto is an enchanting 2021 movie from disney collections of amazing animations, staring a beautiful youngirl Mirabel that searches for her Magic having come from of a family of magic, to save the world from the impending evil.
Holidate (2020)
The Plot: This rom-com will resonate with anyone who has ever had to answer invasive questions about their love lives during a family holiday. Emma Roberts and Luke Bracey play two strangers who decide to act as each other's "holidates," or plus-ones for holiday family functions in order to avoid probing questions about their singlehood. The complications around the arrangement come to a head around Thanksgiving. ​
SWAGGER 2021
The Plot: Basketball players, their families and their coaches get swept up into the youth-sports economy. They all must walk a fine line between dreams and ambition, and opportunism and corruption. Swagger isn't exactly a thanksgiving oriented movie but one that you need to appreciate. Pause to reflect on the deeper stories of Indigenous lives of people
Turkey Drop 2019
Olivia Holt plays Lucy Jacobs in Freeform's first Thanksgiving movie, which premiered Nov. 23, 2019. Lucy is a small-town girl who just started her freshman year of college in a big city. When she returns home for Thanksgiving, she suspects she is going to get turkey dropped a.k.a dumped by her high school sweetheart during the first extended break of the school year (we've been there). According to the network, "To avoid a Turkey Day travesty, Lucy gets out of her comfort zone, proving she's not the same play-it-safe girl she was with her high school boyfriend. As she takes control of her own life and makes choices that put herself first, she learns to let go of what's been holding her back, helping achieve what she truly wants out of life."
Little Women (2019)
The March sisters, Meg, Jo, Beth, and Amy, were brought back to life in Greta Gerwig's 2019 adaptation of the classic coming-of-age novel, Little Women. The star-studded cast includes Saoirse Ronan, Emma Watson, Florence Pugh, Eliza Scanlen, Meryl Streep, Laura Dern and Timothée Chalamet. The film is sure to not only appeal to women, but men too. "I'm thrilled for anyone to go to the film, but I just love the idea of fathers wanting to experience that with their daughters," Gerwig told Parade.com in 2019. "So I think for me at the forefront of my mind is art should be open to be so many things, but being able to represent something that feels like it's going to make the world better is a privilege."
FRIENDSGIVING 2020
Thanksgiving has always been about celebration with friends and families you just will enjoy this adult comedy that sees best friends(2 Broke Girls), Molly (Malin Åkerman) and Abby (Kat Dennings) host a "dysfunctional, comical and chaotic" Friendsgiving. Recovering from a divorce and a breakup, respectively, who are just trying to go through a low-key thanksgiving. Those plans begin to spiral out of control, when they decide to invite a new boyfriend and a mutual friend. ​
Lady Bird (2017)
​​The plot: Lady bird is a movie directed by Greta Gerwig, a great multigenerational watch. There is Lady Bird (Saoirse Ronan) starring as an headstrong teenager navigating her senior year of high school and the ups and downs of her relationship with her mom (Laurie Metcalf, 66). One of those downs comes during Thanksgiving, when Lady Bird decides to spend the holiday with her friend Danny and his wealthy family instead of with hers, hurting her mom's feelings.
Holiday in the Wild 2015
Kate Conrad (Kristin Davis) books a "second honeymoon" for her and her husband, with her son off to college, but he has other plan and that's to end their marriage. Kate is left to embark on her trip to Africa alone, where she meets a pilot named Derek Holliston (Rob Lowe) and helps him rescue a baby elephant. Kate sees the need to extend her trip through Christmastime. "Far from the modern luxuries of home, Kate thrives amidst animals and environs. "Her love for the new surroundings just might extend to the man who shared her journey.
Planes, Trains & Automobiles
Holiday travels will barely turn out as planned; just a quick look at Neal Page (Steve Martin). who had dreamed of nothing but to spend Thanksgiving at home with his family, but his flight ends up being rerouted because of a snowstorm. Neal struggles to journey home with an obnoxious salesman (John Candy), taking various modes of transportation.
The Pursuit of Happyness
The Pursuit of Happyness, may leave your eyes a bit watery, inspired by a true story, there's Chris Gardner (Will Smith), a single father who wants to create a better life for himself and his son (Jaden Smith). The father-son paired find themselves evicted from their apartment, and end up living in shelters as they overcome obstacles. Through it all, Chris refuses to give up.
Queen of Katwe
Another true story, this heartwarming, and overwhelming live-action Disney family movie follows Phiona, a young girl growing up in rural Uganda who discovers she has a gift for playing chess.