This article is one on the fast track 2024 Toyota EV and what you can expect in the American market on release.
Apparently, Toyota has a loud formidable history of stoic off-road SUVs, revealed in previous models such as the FJ Cruiser, 4Runner and of course the luxurious Land Cruiser.
The LiteCruiser also received an award at the Car Design Awards to be the Best Concept car in 2022, defeating prominent names like the Audi Skysphere.
The 2024 Toyota EV is a good example of future electric SUVs that speak about their owners and express their lifestyles, this was the impression created by the words of Toyota's senior designer Simon Humphries.
Other automobile makers, like the Volkswagen Group, also plan to launch an all-electric pickup and tough-natured SUV in 2026.
Stellaris is bent on achieving its goals and vision of bringing a couple of electric SUVs under its Jeep brand, and Mercedes-Benz is not left out as they too have announced their plans to release the all-electric Mercedes EQG.
Toyota is still keen on retaining its competitive nature in the off-road space as the market transitions to electric vehicles, for almost all major SUV manufacturing names. As such intends to launch a rugged compact electric SUV that has great stamina than most previously produced, to navigate rough terrain in the coming years.
This Compact Cruiser EV SUV is anticipated to have boxy styling and good rugged bumpers including body cladding, and yet maintain good speed.
What to Expect From The 2024 Toyota EV?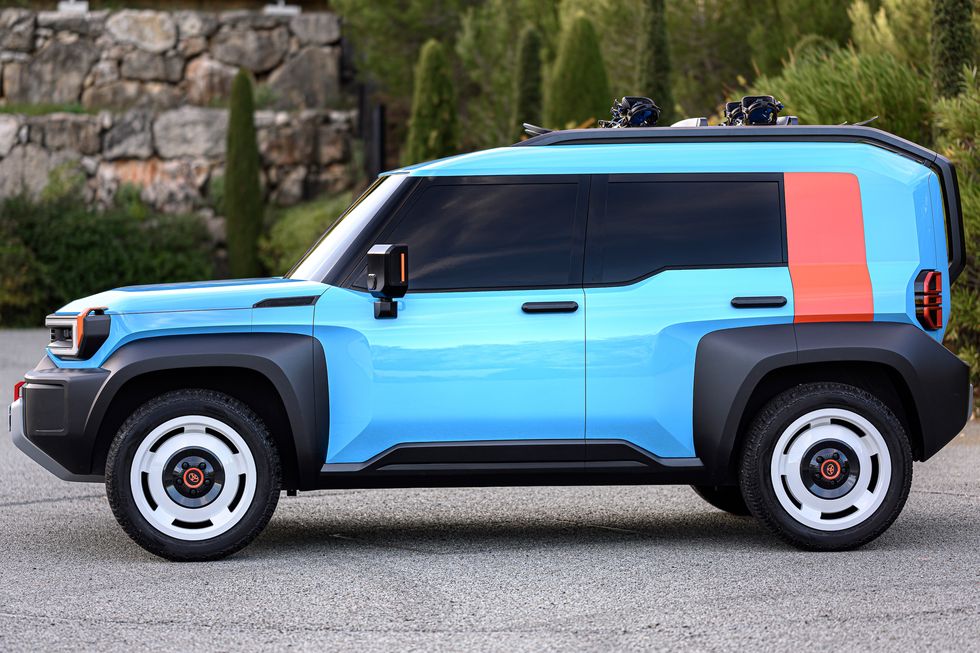 The Compact Cruiser EV is an all-new model when launched with high expectations in different components. such as:
It may have some suspension and powertrain components with other newly released electric Toyotas.
Currently, a concept vehicle, the LiteCruiser is Toyota's answer to the Jeep Renegade and is part of the automaker's plan to release 30 EVs by 2030.
The 2024 Toyota EV, is expected to be an SUV that features a short wheelbase with minimal overhangs and a bash plate that can tackle tough terrain.
Also, another name for the 2024 Toyota EV is known as the LiteCruiser, and although it remains a concept vehicle, it is presumed to be released by Toyota in 2024.
With the 2024 Toyota EV showcased, the demography targeted will be young drivers in urban areas who love to participate in outdoor activities like hiking and camping, and even younger demography like students who like to look classy even while pursuing their dream careers.
The 2024 Toyota EV Design and Performance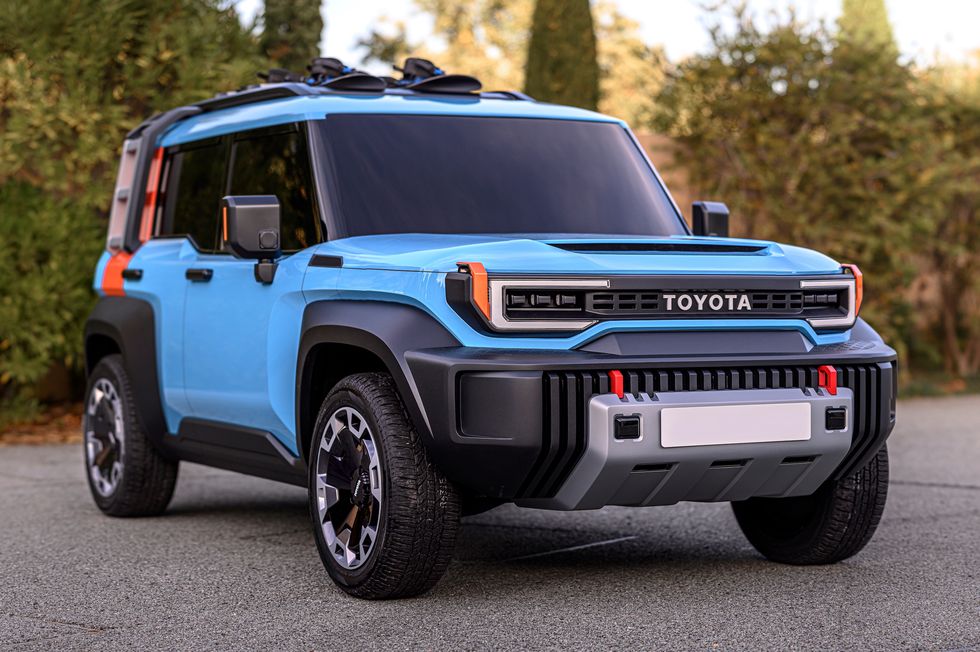 Like most off-road SUVs, the 2024 Toyota EV has a rough rugged look but has found a balance in looking classy too.
It is made of a roof rack, skid plates, chunky all-terrain tires, and tow hooks. It has some semblance with the 2023 Toyota bZ4X, which in turn resembles the Toyota RAV4 on close observation.
Also, the 2024 Toyota EV may share and exhibit the powertrain components of some of the automobile makers of upcoming electric vehicles. Such an example may be akin to the Tacoma EV pickup truck.
Also, the LiteCruiser should certainly have an all-wheel-drive system (i.e the Compact Cruiser EV will have a minimum of two electric motors, one for each of the wheels—front and back.)
Conclusion
Above, are a few things to expect from the 2024 Toyota EV and much more that have not fully been made public to keep us thrilled when released but enough to inspire a yearning for what is to come from the Toyota stables.
Was this article helpful?