2024 Volvo V90 Cross Country is our absolute focus in this article. We look to reveal the details you can anticipate for the 2024 Volvo V90 Cross Country, including the cars specs, features, price, and release date.
We intend to give as much information as we can gather and promise to update the article after it launching.
For anyone that loves class and comfort, to such a person is the right figure that should be behind the wheel of the 2024 Volvo V90 Cross Country. Yes, this new automobile is designed just to give you that and more for your money.
With anticipation building by lovers of the volvo cars, the incoming new 2024 Volvo v90 is among many qualities expected to be sleek, elegant, athletic and tremendously luxurious with a state-of-the-art utility.
This wagon is a great option for you, and promises more of everything, such as tremendous storage space, a higher ground clearance, and rugged capability to withstand harsh climates and keep your commutes both winter, or summer adventures both fun and with a leisure experience.
2024 Volvo V90 Cross Country Specification and Features
Model Number 2024 V90 Cross Country
Warranty Basic: 4 Years / 50000 Miles
Corrosion: 12 Years / Unlimited Miles
Drivetrain: 4 Years / 50000 Miles
Maintenance: 3 Years / 36000 Miles
Roadside Assistance: 4 Years / Unlimited Miles
Available Colors: Black Stone, Bright Dusk Metallic, Crystal White Metallic, Denim Blue Metallic, Fusion Red Metallic, Platinum Grey Metallic, Silver Dawn Metallic, and Thunder Grey Metallic.
Body Type: Wagon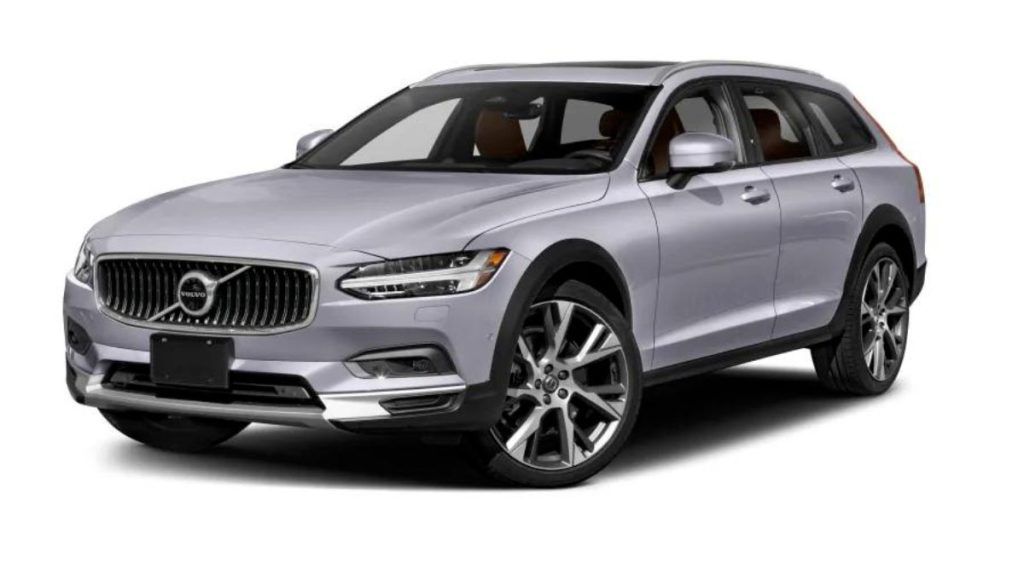 Engine
Type: 2.0L Turbo Inline-4 Gas with and Engine Power of 295 hp @ 5400 rpm Torque310 lb-ft @ 2100 rpm
No. of Cylinders: 4
Performance transmission
Transmission Type on this wagon is Automatic. With the 2024 Volvo V90 looking to house an impressive engine that combines turbocharged and supercharged that leaves you with a great horsepower.
Not to mention, it will most certainly come with a standard all-wheel drive equipped on every model, and with four drive modes to choose from to suit your agenda they are likely to include: Eco, Comfort, Off Road, and Dynamic.
Steering
Steering Type: Power
Steering Gear Type: (Rack-Pinion)
Minimum Turning Radius: 38.1
Fuel Type: Gasoline
Capacities
Seating Capacity: 5 seater
Fuel Tank Capacity (Litres): 15.9 gallons
No. of Doors: 4 doors
Convenience
Adjustable Steering Column
Height Adjustable Driving Seat
Electric Adjustable Seats
Digital Clock
Outside Temperature Display
In addition to its incredible features the 2024 Volvo V90 Cross Country is expected to have rugged inches of ground clearance, a standard roof rack and skid plates, and provide you with more enjoyment anywhere it takes you.
2024 Volvo V90 Cross Country Interior Features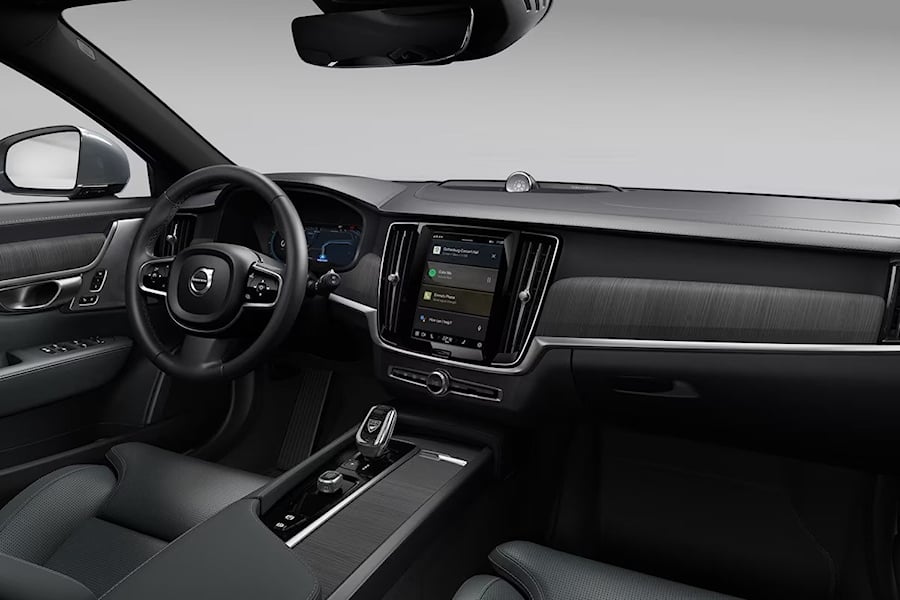 One of the things you can count on while anticipating the launch of the 2024 Volvo V90 Cross Country is it elegant interior design.
The interior like anything auto from the manufacturer will be both upscale and ideally sophisticated, filled with state of the art technology features in any place you look.
Aesthetic Prowess
We are banking on natural wood inlets, standard trimmed leather heated and ventilated seats, a panaromic sunroof, tablet-like touch screen in the centre console to enable driving of the minor controls and a vast range of Internet-based products and services.
Coupled with easy navigable and helpful Sensus infotainment system, in the plushest variants, courtesy of a monster Bowers & Wilkins stereo.
This electronically controlled air suspension will have a range of modes, where the driver is at liberty to tailor the settings to his or her personal taste and keep him or her in touch with the people in their life as well as the events that matter while behind the wheels.
Safety Assurance
The 2024 Volvo V90 Cross Country safety gear will most likely include a run off-road protection package which tightens seatbelts and activates energy-absorbing technology in the seats when the car detects rough terrain ahead.
Another feature is the Auto-brakes, this is meant to intervene if a driver pulls out in front of on coming traffic. Plus the V90 also introduces a world-first – large animal detection – (a system fully capable to identify large animals such as elk, cow, horses or moose, night or day.)
2024 Volvo V90 Cross Country Price
2024 Volvo V90 Cross Country Price is N/A (Not released yet). But our guess is, it'll be likely above $75,000.
2024 Volvo V90 Cross Country Release Date
The expected release date of the 2024 Volvo V90 cross country has not been publicized but it is best expected mid year of 2024.
Nevertheless, the company assures it will be worth the wait and we intend to keep you updated with the latest after it release by updating this article. So, do bookmark!
Was this article helpful?