Your windshield wiper blades are an important asset of your vehicle and should not be neglected, malhandled or destroyed deliberately or in deliberately. Windshield wipers have a number of obvious functions just like other parts of your car and one above all is that the grant you clarity of vision while you drive – (they are like your artificial lens).
In this article, we will discuss on ways to cater for your windshield wipers to prevent them from freezing or other malfunctions during winter. We know winter could be a harsh season for your windshield wipers, because they seem to be always up and running then, this constant effort to keep your vision clear can strain your wiper or ultimately cause them to incur freezing from snow and ice or other malfunctions.
Here's How To Prevent Freezing
Put Off Your Wipers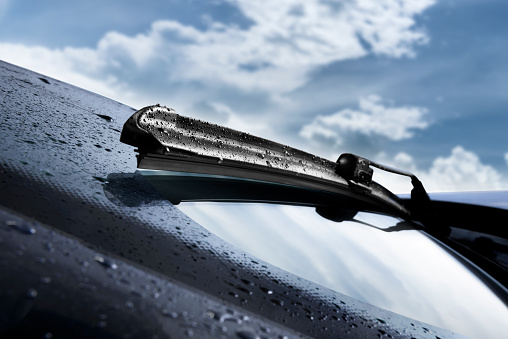 Whether you have been using your windshield wipers or not during the day, it is best to confirm and be sure to put them off when you park your vehicle. This is because leaving them on may cause damage to the wiper motor. Also, it helps to reduce their ability to freeze onto the glass.
Cover Them
Clearly, this can protect your wiper from the harsh winter weather. Another way to protect your wiper blades is to cover them with old tube socks. This protects them against all sorts of winter weather – snow, ice, freezing rain.
Erect Your Wiper Blades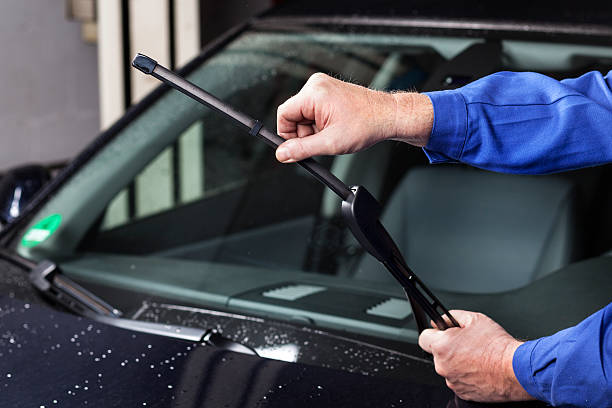 During winter, it is best to keep your wiper blades erected, and pulled away from the windshield when you park your vehicle for the evening, either at a garage or out in the open. This helps prevent ice from building up on the blades and also prevents the wiper blades (the rubber) from sticking to the windshield. Even with a little amount of snow, if it becomes iced overnight, it may cause your blades to stick to the windshield glass and ripped leaving a portion of it stuck to the glass. Also, if you apply pressure trying to get it pulled away while still frozen, you may only end up amplifying the issue.
Therefore, having your wiper blades turned on while not fully mild may break or wear out your motor as it tries to move both the blades weight and the wipers (as originally intended, but not without the friction and resistance of the blade against ice or snow. Therefore, raising the blades into the air, allow you an opportunity to scrape gently and safely the ice from the windshield and the blades.
That way when you start up your car again, the wipers won't automatically start going which can potentially tear the wipers if they become stuck to the windshield by snow and ice.
Keep Nozzles Clear
We recommend that you keep your windshield washer fluid nozzles rid of ice and snow. If you have a clogged nozzle, clear them out with a pin. Once the nozzles get frozen, they will have a hard time delivering wiper fluid when you need it.
Break Out The Ice Scraper
Don't use your windshield wipers to remove ice, snow or frost from your windshield. Use an ice scraper or run your vehicle's defroster to melt the layer of snow and ice. Using your wipers to clean the windshield can cause tears in your wiper blades.
When scraping your windshield, be careful when working around the wiper blades if they are down. If you scrape too aggressively, you risk gouging or tearing the wiper blade with the ice scraper.
Clean Your Windshield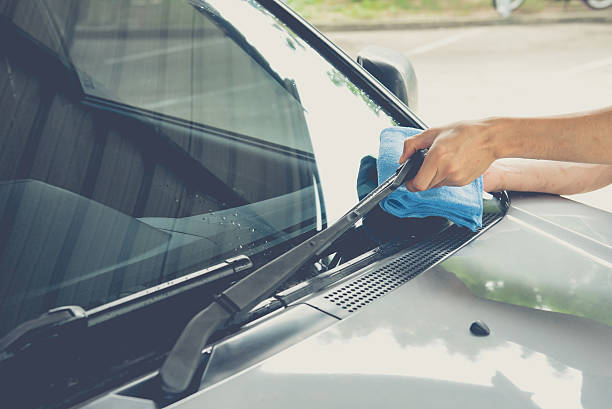 Clean your windshield and keep it free of dirt and grime. Running your wipers across a windshield covered in dirt and grime will shorten their efficiency and ultimately their lifespan. Make it a habit to clean your windshield regularly. To clean – You will need a few washcloths or paper towels and a bucket of warm soapy water as well as some alcohol. Clean your wiper blades by wiping them down with the warm soapy water, and also wipe through the edge of the blade by rubbing alcohol.
Get rid of Road Salt and Sand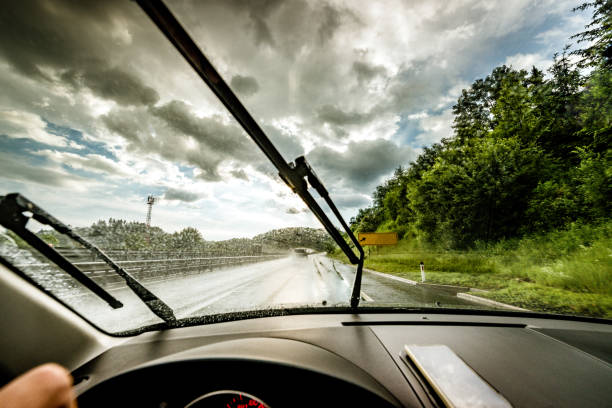 Road salt endanger the wiper blades, by scratching and drying out your wipers, leading to it development of gaps and cracks. With a soft towel, dampened in warm water, wipe your blades thoroughly to remove any salt or sand.
How Often Should Your Windshield Wipers be Cleaned
For the best results and protection, your wiper blades should be well cleaned out at least once monthly. This prevents the dirt or debris from building up much and causing damages.
Also, experts recommend that your wiper blades get changed at least once in every six months or yearly for optimum performance and productivity.
Was this article helpful?