If you want to conceal your belly under your outfits, you should do it in a smart way, otherwise, there is a chance that you will make it look bigger. To achieve your goal, all you have to do is read this article. Check out belly-concealing outfits for ladies.
Thankfully there are many options, tricks and tips listed below to help conceal your belly, so that it doesn't get in the way of you looking fabulously stylish!
Types of Belly-Concealing Outfits
1. Peplum Or Ruffle Tops
Peplum design, either tops or dresses, work wonders in concealing your belly. Great for your curves because the cinch at the narrow part of your upper waist and lift up as they train down to the belly button.
Ruffle tops shift the focus and conceal those bulges. Peplum needs careful selection, as they are not all the same.
2. Print Dresses Or Tops
Prints are very effective in concealing your belly. Every color and print look differently with different fabrics and has the power to "confuse" the eye.
3. Vertical Pattern Shirts Or Dresses
A vertical patterned dress can be superimposed on a long solid-colored vest, preferably in a dark color that takes up one of the shades of the pattern, or a top that has the same effect. This way you can fully enjoy what you are wearing without having to worry too much about the concealing your belly.
4. Shapewears
You should give shapewear a try, they are rescue rangers. It basically conceals your belly, creating an illusion. These soft, comfortable and body-hugging underwear comes in a lot of form, taking full control of your belly area. Your forever wish of a body-hugged dress is brought to reality with the help of shapewears.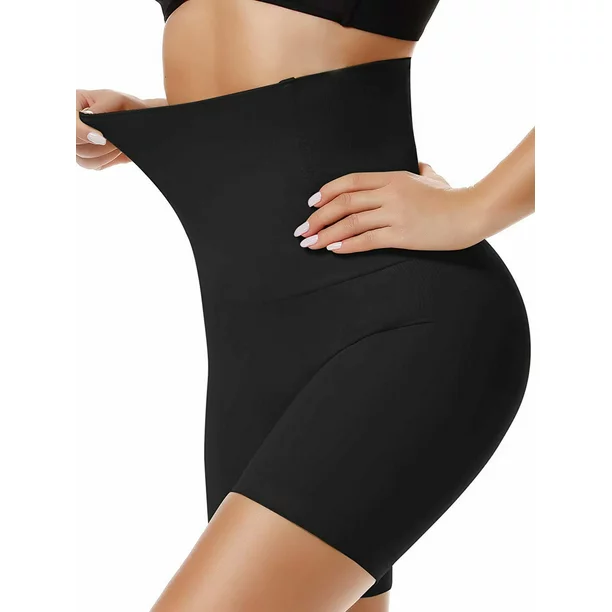 5. Pleated Skirt And Plain Tops
Pairing your plain A-line shirt or T-shirt with pleated skirt makes a lot of difference. A soft and airy top, goes with a skirt starting right at the tip of the belly button. If you can pull off a high-waist skirt, nothing like it, either!
7. Tops With Pom Poms Or Frayed Edges
Pom-poms are the trends right now, and they work to advantage. Those frayed edges and pom-poms captivate the attention, concealing the belly areas. These are both stylish and figure-flattering.
8. Dark Colored Flowing Dresses
Dark color is known for slimming effect. Wearing dark colored dresses to conceal your belly will work a lot. If you loved an outfit and not sure how it will look on your figure? Or nervous that it will sit well on the belly, go with a dark color. Much better, if it is either wavy or flowing.
9. Oversized Tops With Trousers
This combination is not just fool-proof but also gives you a chic and classy look. Get an oversize top and team it up with a pair of legging, or jeggings or a slim-fit trousers. You can also conceal your belly fat by wearing a waist band top too.
Outfit Tricks To Help Conceal Your Belly
Take a look at the mistakes you should avoid while choosing outfits to look better and win the spotlight.
Choose loose clothes over tight ones.
Highlight a different part of your body.
Pay attention to clothes with vertical stripes.
Use one-color blouses and shirts.
Choose maxi length clothes.
The rise of the pants.
Wear loose tops, T-shirts, and tunics.
Wear cardigans.
Wear skirts.
Layer smartly.
Adopting a healthy and fashionable lifestyle is a must and can be achieve through this article.
Was this article helpful?