Business
All "work" and no "Play" makes Jenny a dull girl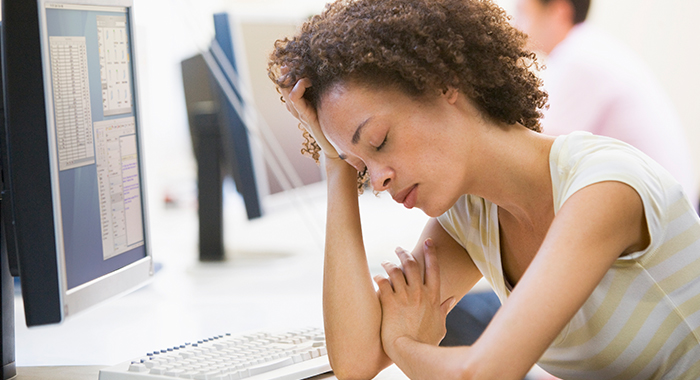 We are once again at the start of a workweek.
So I thought this would be a good time to share this piece.
Yeah, apparently most of us try not to be Jenny in the contest above. So we rise early each day and hit the road to make a good first impression on that new job, to win over that client, to seal that contract, to make up for last week's mess, to attend to our kids, to catch the school bus and even to clean our homes. You just don't wanna be caught lying around like some unserious fellow on a Monday.
So we are up and doing round the clock, some of us even take the work home and stay on it deep into the dead of the NIGHT. Half-sleeping and have awake, startled only by the alarm and you wipe your eyes, grab a brush and a towel in a matter of minutes you're on the road to begin the same routine all over.
So much for not being Jenny! Worthy to keep up?
Yes, we all have needs. In short our bills seems inexhaustive. There's groceries, electricity, wardrobe, medicals, rent etc and they do not diminish as we grow, the reverse is the case and yeah someone just have to take care of them. So we work hard, work those asses out, especially if your dreams are really big. You work the hardest to commensurate it.
To, many of such persons they go as far as saying. Time is of the essence, time is MONEY and cannot be wasted on things speaking a contrary language.
But of course there's a lot more to life than work. You should work to live not Live to work.
One of the best pieces of advice I ever got was from a horse master. He told me to go slow to go fast. I think that applies to everything in life. We live as though there aren't enough hours in the day but if we do each thing calmly and carefully we will get it done quicker and with much less stress." Viggo Mortensen
So you see it's a matter of time management. Make to-do lists if necessary, encompassing leisure and relaxation moments and how best to spend them. Also, be ready to follow them devotedly and stick around for the outcome.
"I do not particularly like the word 'work.' Human beings are the only animals who have to work, and I think that is the most ridiculous thing in the world.
Other animals make their livings by living, but people work like crazy, thinking that they have to in order to stay alive. The bigger the job, the greater the challenge, the more wonderful they think it is. It would be good to give up that way of thinking and live an easy, comfortable life with plenty of free time. In my opinion, I think that the way animals live in the tropics, stepping outside in the morning and evening to see if there is something to eat, and taking a long nap in the afternoon, must be a wonderful life. For human beings, a life of such simplicity would be possible if one worked to produce directly his daily necessities. In such a life, work is not work as people generally think of it, but simply doing what needs to be done." says Masanobu Fukuoka.
From the above you could deduce logical points and reasons why Fukuoka backed his claims but then it is almost an unrealistic approach in the world of today, admitting too many limitations if one chooses not work. It is equivalent to choosing not to eat, to stay alive.
We trust you liked this article, please subscribe to our YouTube Channel for our videos and you can also be a part of our Facebook family.