Unlike many peoples thoughts, used appliances doesn't necessarily mean old or very old appliances or items. It simply means appliances or home products that have been bought and used by someone once, twice or more for a number of years. From what we just captured to be the description of used appliances, it therefore entails that some appliances can fall into used appliances category but are still new, that is a day old use, a week old, a month old etc.
People are always going to be on the look out for used appliances, it will always be in demand especially in developing countries. The purchase of used appliances sometimes go beyond, low financial status but also due to the need an individual is looking to address and for how long. Also some people believe that appliances produced before recent years seem to be more durable and more efficient than newly made appliances that are most usually fanciful.
According to the United Nations Global E-waste Monitor, about 60 tons of e-waste—discarded products with a battery or plug was generated globally in 2019, and Large appliances account for a quarter of that waste.
E-waste is predicted to grow to about 81 ton in 2030 further research claims. Appliances are not perishable goods, and so can last 5-10 years or more, the unique thing about it is since people like to update their personal collections as their finances grow, especially companies these appliances cannot just be dumped in the bin but can be put out in the open market for sale. Where people can troop in, to purchase them at lower prices and as well enjoy same benefits.
What Used Appliances Can Be Sold Out And Why
Perhaps you are wondering what type of used appliances can be sold out, we will like to say you can sell out any appliance you no longer need, but still is in good working condition and hence still performs the function of which it was made for with little or no hassle. This can be home appliances such as (televisions, loudspeakers, refrigerators, sed-appliance stores sell ranges, washers, dryers, dishwashers, microwaves etc.
As well as office appliances such as storage, document scanners, monitors, executive chairs and tables, cabinet, wine cellars, printers, photocopy machine, copiers. laminate machines, computer Projectors etc.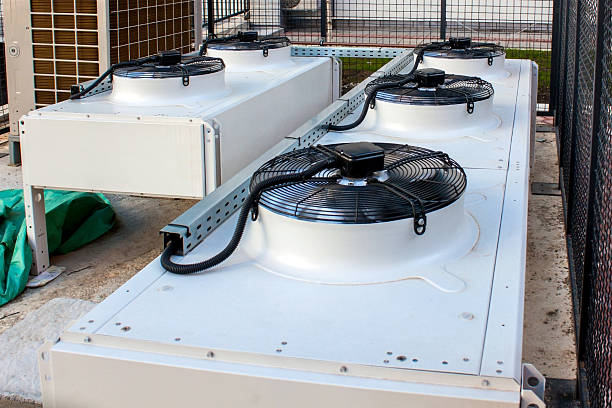 While all of these and more can be sold out, owners most usually have reasons behind the sales. Sometimes, it may be a distress sale (one done out of the need for the money, so as to sort out other pressing personal emergencies), other times it could be a convenience sale, one done without any pressure or haste, but just for the purpose of sale.
Perhaps to create room for new home or office appliances, relocation, or just as a better phase of a person's life and change in taste and style. Also, it could be for an upgrade, to add a necessary amount to whatever is realized from the sales, to purchase a newer version.
Whatever the reason maybe, selling a lightly used appliance can be a smart move and will definitely bring you some money in a legit means without having to seek for a loan. Also, these reasons have a strong effect on the price of different used appliances.
For example, you may find a 3 months used sound system at much lower price, if the fellow is a distress trader or one looking to relocate, whose main goal is to sell of at any price and not necessarily to get full value of that product. While same sound system goes for a higher price for someone who is in no rush to sell of and intends to gain the full worth for his product.
What Conditions Is Best To Buy And Sell Used Appliances
To sell a used appliance, you need to ensure that it is in the best condition possible. If there are scratches or tears on it, it is important that you do any of these two "fix it before sell or identify it and state it to interested customer before sale".
Doing the former will ensure that you get the desired value for your used appliance but the later will decrease your returns. The choice is yours! All you have to do, is do the math and decide, because sometimes selling off as it is may cost less than repairing or trying to fix the problem.
Also note that used appliances prices are usually lower than brand new appliances and to ensure that both the trader or costumer, do not end up unsatisfied at their sales, it is best to fully run a check on what you are selling or buying. These check or analysis include asking relevant questions that pertains to the used appliances.
1. How Long Has It Been Used (Life Expectancy)
Check for the appliance life expectancy, so you can be sure you still have years to use it before it can no longer function as should. This can be found in models, look to make sure you can get an average of 3 years out of them depending on the appliance of course.
2. Will It Be Delivered And Installed Free Or With A Charge?
You need to know if the used appliance you purchased will be delivered to you freely or with a charge attached. Especially, if you shopped online, this will help you with your budget and choices, for pickup.
3. Ask If Any Parts Of The Appliance Was Replaced And When?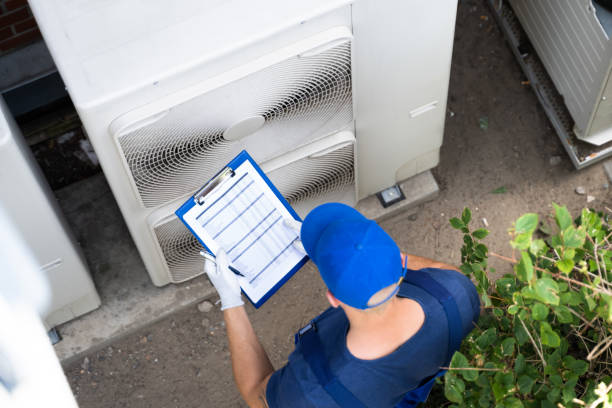 Answers given, will help you decide if to go ahead and purchase it or search elsewhere. Also, note that used appliances seldom come with manuals, but depending on where you make your purchase you could find them available on websites. By searching for the model number, to download the manual for your appliance.
4. Get A Note On Warranties
You can ask for one, but in most cases they may not be issued. Also do not be timid in asking any question you feel necessary, for proper clarity and total satisfaction for your money. Also, test the machine, ask to be plugged in, so you see how it works.
If the trader is a constant trader, you can search for product reviews by previous customers. Even if you do not fully understand what all the parts of any appliance, you are purchasing does. Asking questions makes you have a general sense of how much attention the seller gave the appliance. This will help in your decision.
Was this article helpful?