Cooking
Are All Processed Foods Unhealthy For You?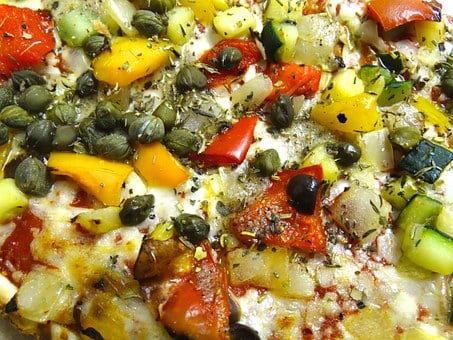 Definitely, not all processed foods are unhealthy for you in the real sense of the word but in the level of intake you may have to reduce the frequency of consumption and the amount for some while in other cases you just might as well totally discontinue and avoid them. This has varying backgrounds but the most common of all is that most processed foods are said to contain high levels of salt, sugar and fat making them unhealthy for our bodies. Already, we ll know the side effects of too much sugar, salt or even fats, we would'nt want to expose ourselves to these harms for a little momentary pleasure.
What foods exactly are referred to as "processed"?
They are defined by the United States Department of Agriculture (USDA) as food that has been subject to washing, cleaning, milling, cutting, chopping, heating, pasteurizing, blanching, cooking, canning, freezing, drying, dehydrating, mixing, packaging or other procedures.
Well, right there is a well adumbrated explanation of what processed foods are, and they are all around us though they number have steadily increased due to patronage over the years.
What type of processed foods are unhealthy for you?
These types are basically those already prepared but ready-to-eat and very low in nutrients. They include examples like junks, salty snacks, sodas stuffed with sugar, deli meats and many breakfast cereals as well as cookies. Processed foods are known for their good palpable taste that most often are irresistible for kids, young adults and even some well grown adults yet they are loaded with added ingredients and preservatives that are unhealthy for the body.
Between, not all processed foods are unhealthy like earlier stared and some of these types of processed foods include peanut butter, blueberry jam, canned beans, vegan milk, whole grain pasta, tofu, home made cranberry, orange juice, apple juice, grape juice free of added sugar and other additives, are healthy choices. Processed Foods are most commonly preserved in cans and stored over shelves.
It is important to note that, unprocessed aren't completely harmless like most persons may have believed but this will be discussed in another article.
Here are some reasons why people opt for processed foods very often:
Processed foods are easy to prepare or can be eaten directly since they are already made saving many the stress of cooking.
Processed fruits, vegetables and herbs, when stored in cans, tend to be free from bacteria and other harmful agents.
Like varieties of jams and juices and wines they taste quite good and lasts pretty long.
They are easy to purchase within hassle because they are available in all seasons and almost everywhere with a human race.
Cons of processed foods
Processed foods are usually modified, and this modification goes through some rigorous process, of either over heating, over washing, and more that may adversely cause a negative impact on one's health.
Plants and animals tend to lose their nutritional value when they undergo processing.
Processed foods have huge content of added sugar and fat which can lead to many health problems like diabetes, heart diseases and other cardiovascular problems.
Most processed foods are responsible for unnecessary weight addition, when consumed frequently and also may cause other problems to our stomach and health in general.
We trust you liked this article, please subscribe to our YouTube Channel for our videos and you can also be a part of our Facebook family.