Drinks
Asaana Drink : Ghana Deserts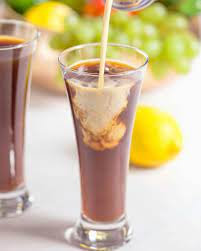 Asaana is a popular caramelized corn drink made from fermented corn and caramelized sugar in Ghana with a refreshing taste. It is referred to as "elewonyo" in other parts of Ghana and known in so many countries as corn beer drink. It is a corn drink, very common and popular in South Ghana. Crushed corn is soaked for three days until it's fermented, it is then cooked for 30 to 40 minutes until the foam on top has dried. The corn is strained, and the water in which the corn was cooking is poured into a pot with caramelized sugar, then stirred and allowed to cool down.
Ingredients
1 Cup of Fermented corn
sugar
water
Milk (optional.)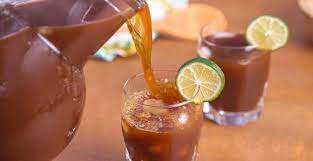 Method of preparation
To get the fermented corn, soak crushed corn in water for about 3 days for it to ferment.
Boil the fermented corn for about 30-40 minutes.(To know whether the corn is ready, the foam on top will clear.)
Next, pour the sugar in a saucepan with a little amount of water and make sugar syrup(make sure it turns dark brown.)
Then strain the water from the boiled corn and add it to the saucepan containing syrup and stir.
Strain the chaff with a muslin cloth and store in a fridge.
serve with ice cubes, either plain or with milk.
We trust you liked this article, please subscribe to our YouTube Channel for our videos and you can also be a part of our Facebook family.