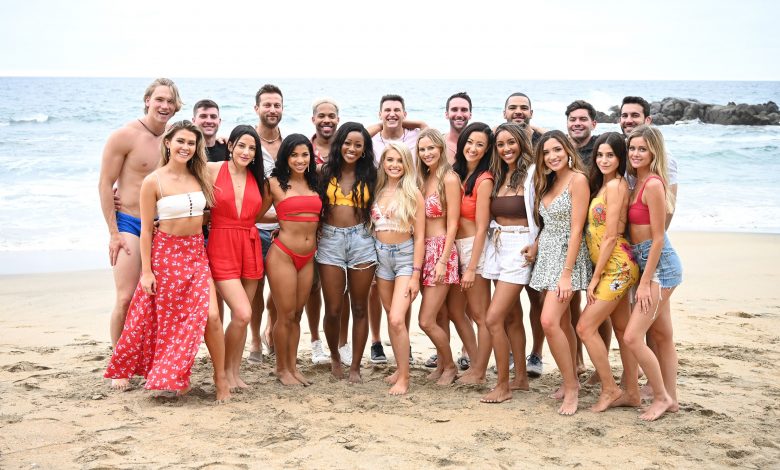 After two years, Bachelor in Paradise, a spinoff of The Bachelor and The Bachelorette, is back on ABC. Season 7 premiered on August 16 and followed 30-plus Bachelor and Bachelorette alums as they looked for love in Mexico. The season, which is the first to air since season 6 in 2019 due to the current health crisis, was filmed over the course of three weeks at the Playa Escondida resort in Sayulita, Mexico, in June 2021.
Former host Chris Harrison revealed that there had been talks to film Bachelor in Paradise in 2020, but those plans were put on hold to focus on The Bachelorette season 16, which aired months behind schedule.
"Earlier on, we thought, 'Hey. If this only lasts a couple weeks, we could still cram The Bachelorette in all in and make it all work and push Bachelor in Paradise,'" Harrison said at the time. "Quickly, we realized this is a much bigger problem and everything was going to have to take a back seat. We thought we might be lucky to just get The Bachelorette done. We realized Bachelor in Paradise was just going to go away for the summer. Unfortunately. It was just a casualty of this pandemic. Now we're going to get into Matt James doing The Bachelor. That will put us back on schedule and hopefully, knock on wood, next summer, things will open. We'll have the vaccine and we can get back to our regular calendar."
Here's what to expect this season of Bachelor in Paradise, bartender Wells Adams told Us Weekly in July that fans can expect a lot of romance and a lot of drama. "There's love, there's romance. There's a lot of drama, you know, it's got everything," he said. "The drinks are bad, the advice is worse, but the bar is open. There are some twists and turns that I was shocked by, and I never thought would ever happen on the show. And I think people are really, really going to love this season."
How much drama, you ask? Well, is these Bachelor in Paradise 2021 spoilers are true, Bachelor Nation is in store for the most dramatic summer yet. Read on for the Bachelor in Paradise 2021 spoilers and what we know about what goes down this summer in Mexico, according to Reality Steve.
We trust you liked this article, please subscribe to our YouTube Channel for our videos and you can also be a part of our Facebook family.