Cooking
Banga Soup The Itsekiri Way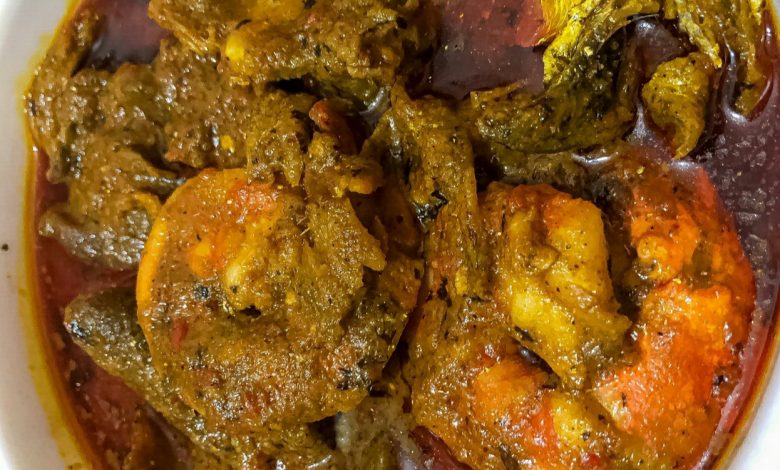 Itsekiri is an ethnic group inhabiting the western part of the Niger Delta of southern Nigeria The Itsekiri make up an appreciable population of the modern towns of Sapele, Warri, Burutu, and Forcados. They share elements of culture with the Yoruba, Edo, Urhobo and Ijo through a variety of contacts.The Itsekiri live on the coast in an area of extensive mangrove swamps and freshwater wetlands. They are primarily fishermen and have employed traps, fences, and nets, as well as rod-and-line techniques. Women make mats and baskets from reeds and palm fronds.
The Itsekiri's traditionally refer to their land as the Kingdom of Warri or 'Iwerre' as its proper name – which is geographically connected to the area covered by the three Warri local government districts. The area is a key center of Nigeria's crude oil and natural gas production and petroleum refining and the main town Warri forms the industrial and commercial nucleus of the Delta State region.
Despite it being the home of oil production, the Itsekiri's are known for their wonderful cuisines such as Epuru, Usin/Owo soup, Gbagba Ukpogiri,, Banga soup etc. All these are wonderful cuisines but today we will be talking about the Banga soup prepared the Itsekiri way.
.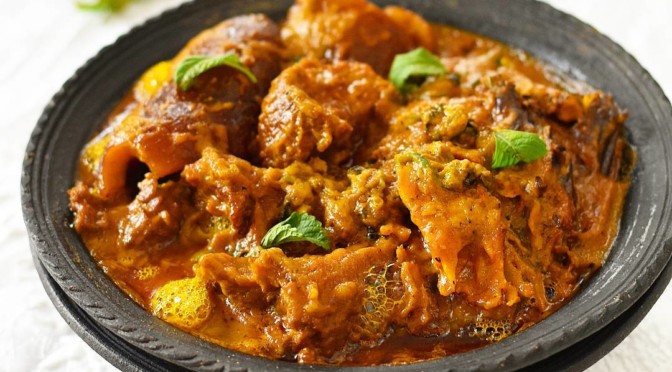 Banga soup is one of the most popular food among the Itsekiri's. Banga soup is prepared from fresh palm nut fruits. The oil and water extracted from the boiled palm nut fruits are used in preparing the soup. You can use fresh fish, Dried Fish, Bush meat, or Cow meat. But dried fish is mostly preferred for traditional or cultural events.
Ingredients:
1500grams Palm fruit Extract
Assorted Meats of your choice
2-3 Medium Pieces Stockfish (Panla, Okporoko)
1-2 Medium Dried Fish ( or any fish of your choice)
Grounded Crayfish
1-2 Tablespoons Banga Spice
Beletete leaves
Fresh Pepper ( according to desired quantity)
1/2 Cup Periwinkles
Seasoning cubes
Salt to taste
Preparation
Start by grinding the spices. Blend the pepper also. Wash the dried fish and remove center bones.
Wash and precook the stock fish , use half a cup of water, and a pinch of salt.
Precook your meat, this is how – Wash properly and use two seasoning cubes and a pinch of salt. Cook the meat until it becomes soft, easy to chew and the water is almost dried. Allow another three minutes. Set aside.
Boil the palm fruit for 20 minutes, pound with a mortar and pestle, transfer into a bowl, add water and extract the juice, don't add too much water, you want it thick. You will need about 7-10 cups of that palm fruit juice for this soup. It should be thick.
How to cook Banga Soup
Use a sieve to strain the extract into your cooked meat.
Allow boiling for 15 minutes with the pot half-covered. It should be a lot thicker now.
Add the cleaned dried fish, crayfish, stock fish, pepper, and salt to taste. Cover and allow another 10 minutes.
You can add a little water if it is too thick.
Add the crushed dried beletete leaves, washed periwinkles and seasoning cubes.
Stir, cover and allow to simmer for 3 minutes.
This is how to make the popular Banga soup that is loved and made by the Itsekiri's.
Serve with starch, eba or fufu.
We trust you liked this article, please subscribe to our YouTube Channel for our videos and you can also be a part of our Facebook family.