Smart glasses are wearable computers worn on the eye or head; made from high technology that offers useful features to the wearer. Smart glasses have displays that add information to what the wearer sees.
Some smart glasses can change their optical properties, for example the smart sunglasses that are programmed to change tint by electronic means. Smart glass technology basically puts cameras and headphones into regular sunglasses; some smart glasses have augmented reality devices, projecting a computer screen into the corner of your eye.
Smart glasses technology
Smart glasses are made from augmented reality technology(AR). It combines the AR technology into a wearable device allowing for hands-free access to the internet. Users can access the internet using voice control, can view and listen to up-to-date information on the spot without having to interrupt their activities.
Top 8 Best Smart glasses
1. Ray-Ban Stories Smart Glasses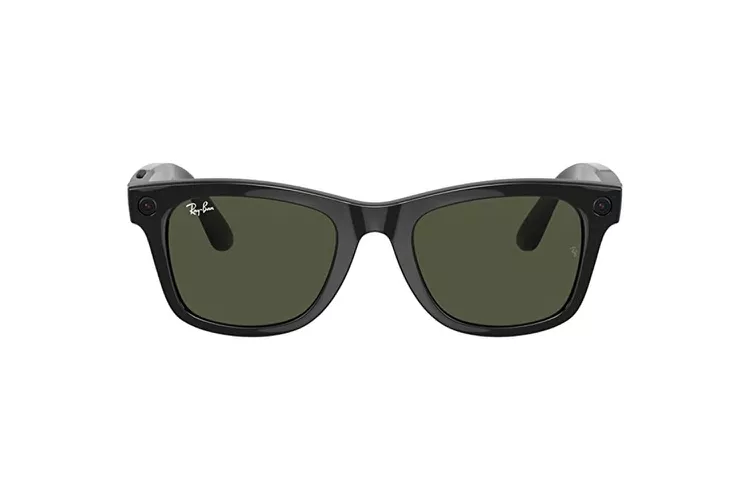 The Ray-Ban Stories smart glasses are best for big-brand on-face audio and images. This glass has the classic Ray-Ban design, relatively simple to use without much complications as they look like regular sunglasses. You can take pictures, video and listen to audio. Buy the Ray-Ban Stories at an affordable price of £300.
The Ray-Ban smart glasses are available in three different Ray-Ban styles which includes the Meteor, Round, and Wayfarer, and is in five colours — glossy black, blue, brown, olive, or matte black. The Ray-Ban smart glass has six types of lenses; the brown gradient, clear, dark blue, dark gray, green, or photochromatic green. Prescription lenses are also available in the same Ray-Ban brand.
The Ray–Ban smart glasses are developed with Facebook, you need a Facebook account to perform lots of activities. You can use it as Bluetooth headphones,and have an app to upload videos and pictures taken with them via your Facebook account. It features twin open ear speakers, three-microphone array,touchpad control on the surface, dual cameras capable of automatic light adjustment, and stereoscopic photo depth that can take images up to 5MP in size and shoot video minimum 1184 x 1184 pixel resolution and 30fps
The capture button is on the right arm from there you can take photos, and also the touch-sensitive surface gives you call, playback, and volume controls.You have a 4GB flash storage that allows for 500+ photos or 30+ 30s videos to be stored on the glasses themselves and transferred to your phone via Bluetooth of Wi-Fi using the Facebook View app. The battery lasts for about 8+ hours of usage,comes with a charging case that can reinvigorate your smart glass up to three times.
The downside here is that Ray–Ban smart glasses are not made with the augmented reality display, but Facebook has disclosed its plan to make one.
2. Amazon Echo Frames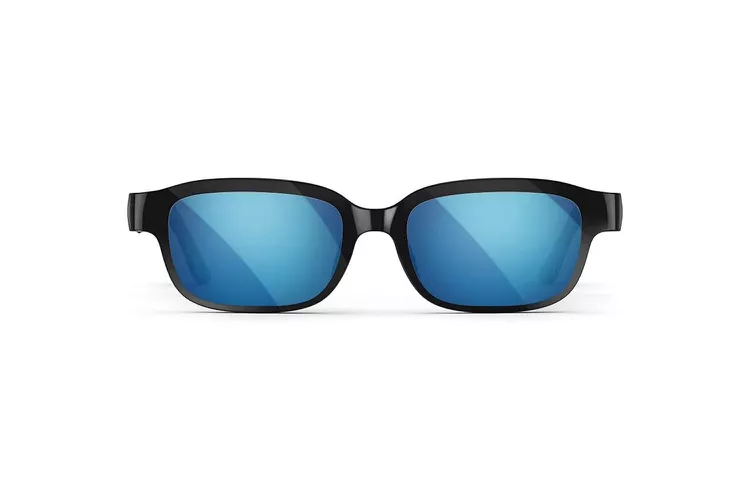 The Amazon Echo Frames is best in digital assistant integration; featuring Alexa voice control.
Amazon Echo Frames can be connected to a smartphone via Bluetooth where users get all-day access to a virtual assistant like "Alexa". The built-in microphones start listening immediately, no delay. You can ask questions, queue up your favorite music and podcasts, and you can also get notifications from your phone directly in your ear.
It uses an open-ear audio design with tiny speakers embedded into the frames. Also the Alexa microphone can be turned off and volumes adjusted.
The Echo Frame smart glasses have the option for "VIP filtering" if the notification noise in your ears is becoming too much, which means it will only alert you to messages from a specific list of people , while you tend to the rest on your phone.
The battery drains faster but you can get about two hours of playback and Alexa interaction if the glasses are on for a full 14-hour day or four hours if you're listening to music. Amazon Echo Frames are designed as Alexa devices rather than glasses with built-in headphones, and are available in Classic Black, Modern Tortoise, Pacific Blue, and Quartz Gray.
3. TechKen Sunglasses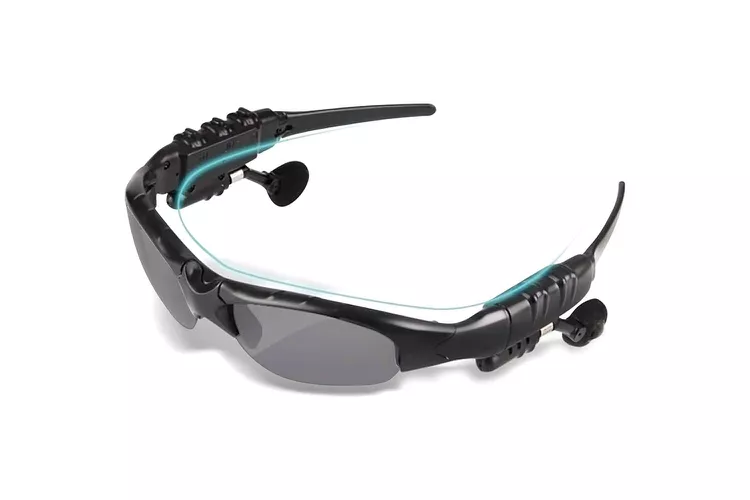 If you are looking for smart glasses with an affordable budget, then go for TechKen Sunglasses. It is Bluetooth compatible with built-in earbuds, a microphone for phone calls. However, it lacks other smart features in comparison with Ray-Ban
Ray-Ban has high-tech features that makes it quite expensive, however the TechKen smart glasses has an inexpensive build
The built-in Bluetooth makes it an excellent option for exercising and other outdoor activities. Its adjustable headphones can be moved forward and back to give you a comfortable fit. Built-in microphone allows users to take calls as long as the glasses are connected to their phones. The button controls located on the frame allows users to adjust the volume, play and pause music, and pick-up calls.
4. Bose Frames Audio Sunglasses
With Bose, you get tight and crystal-clear music quality. It features a dual microphone, plus two specially designed but unseen OpenAudio Bose speakers, with its sweat and waterproof build and polarised lenses. I like it for its stylish design and good sound quality.
Bose Frame has five different audio sunglasses designs: rectangular Alto, the round Rondo, the sporty Tempo, the square Tenor, and the cat-eyed Soprano.
For the controls, the physical buttons on the right arm allows you to turn on Bose Frames, answer calls and control music, swiping back and forth along the right arm allows users to adjust the volume. Double-tapping brings up the user's digital assistant of choice (Google or Siri). It also comes with the Bose AR platform, has built-in gyroscopes and motion tracking.
Interestingly, its interchangeable lenses are available for different sports and environments, the battery lasts for up to eight-hours. Comes at an affordable price of £240.
If you are looking for the best smart glasses for music, go for Bose Frames Audio Sunglasses.
5. Flows Bandwidth
The Flows Bandwidth smart glass is best for audio, outstanding for its good sound quality and bone conduction speakers.
It looks like regular sunglasses with all the perks of Bluetooth headphones. It has an open-ear design and uses tiny bone conduction speakers on the arms of the glasses to channel audio directly to your inner ear so that you can hear your music. There is a built-in microphone to enable users answer calls with a smartphone connected to it. The Bluetooth 5.0 technology also delivers stable and stronger connection.
The Flows smart glasses are available in two styles: the round Taylor's and the more-rectangular Bruno's. It boasts of a five-hour battery life and can fully charge in one to two hours.
6. Snap Spectacles 3
Snap Spectacles 3 is best known for offering a better video quality. It offers 3D photography with a high-fidelity audio recording
The Snap Spectacles 3 smart glasses made by Snapchat, and are as fun and fashionable as the app itself. In addition to its uniqueness, it is high-tech. The Snap Spectacles features two HD cameras and four microphones, the glasses can capture 3D photos and 60 fps video with high-fidelity audio.
The lenses are located on the two top corners of the frames. These glasses connect to the user phone via Bluetooth, and they can instantly upload media to the Snapchat app or any other social app.
These smart glasses made by Snapchat offer a fun AR filter suite that integrates with Spectacles video for exciting effects.
7. JLab Audio JBuds Frames Wireless Audio
JLab Audio JBuds Frames Wireless Audio is known for its best glasses attachment; which means you can attach it to your existing glasses, like your prescription frames.
They include a microphone for phone calls and an open audio design that plays music that only you can hear, you can use both glass attachments for a more immersive audio experience, or switch to just one.
JBuds Frames lasts up to eight hours of playback per charge and also uses the latest Bluetooth 5.1 technology to pair to your smartphone with a stable connection. Also very affordable to buy.
8. Fauna Audio Glasses
The Fauna audio smart glasses is known for its impressive audio in all seasons.
It is available in four stylish form factors and comes either in blue light or sunglasses. It has built into the arms; twin mics, 2x woofers, 2x USound MEMS (Micro ElectroMechanical Systems), speakers that give superior sound and a control touchpad .
Just connect them with your smartphone via Bluetooth and you can make hands-free phone calls, listen to music on the move and even create reminders via the inbuilt voice assistant.
You can control the glass with a tap or swipe of the touchpad built into the arm or communicate with your voice assistant. The audio on calls is clear and crisp and music playback is balanced with decent bass.
The Fauna case is the protection in which the sunglasses charge, via a USB included in the case, with an array of lights showing you how much juice is in the power tank. The case itself also charges, which means the internal battery can fully recharge Fauna up to four times.
With one full charge, you can get audio for up to four-hours and the ZEISS lens can be replaced with a prescription lens. It is also sweat- and water-resistant.
Smart glasses price
The price of smart glasses varies widely. A pair of smart glasses that only provides Bluetooth audio doesn't cost more than a standard pair of Bluetooth headphones or wireless ear buds. While smart glasses with high-tech features come at a more expensive price.
Recommended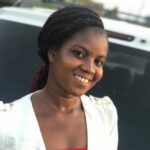 I am an experienced tech and innovation writer. It's been 2 years+ I started writing at Terecle, covering mostly Consumer electronics and Productivity. In my spare time, I enjoy reading and learning the latest happenings around the tech ecosystem.
Was this article helpful?