Bugatti Bolide is a new trailblazing intense looking model of the Bugatti brand, and a one-look at it screams insanely sporty and will likely be patronized by a very minimal demography of luxury car owners.
This gobsmacking car concept is experimental but mm course, like all things, Bugatti is one of the most beautiful automobiles there is and is produced in selected numbers for purchase. The Bugatti Bolide wins the heart and votes of potential customers as the most beautiful hypercar of the year despite being little more than a concept.
It is a bold car with a more sporty feel that matches its highly chiseled machine-like appearance, than commercial or private luxury rides portray, and as such has little to no chance of being legal to be driven on the road except probably in authorized cases.
The Bolide is a daring auto that seems quite sophisticated and advanced for many even in a modern world like ours but anticipated to be launched in 2024.
What is new?
The Bugatti Bolide Models look very exceptional and equally exciting as a conceptual vehicle and it's anticipated to come in trim levels and configurations like many modern cars.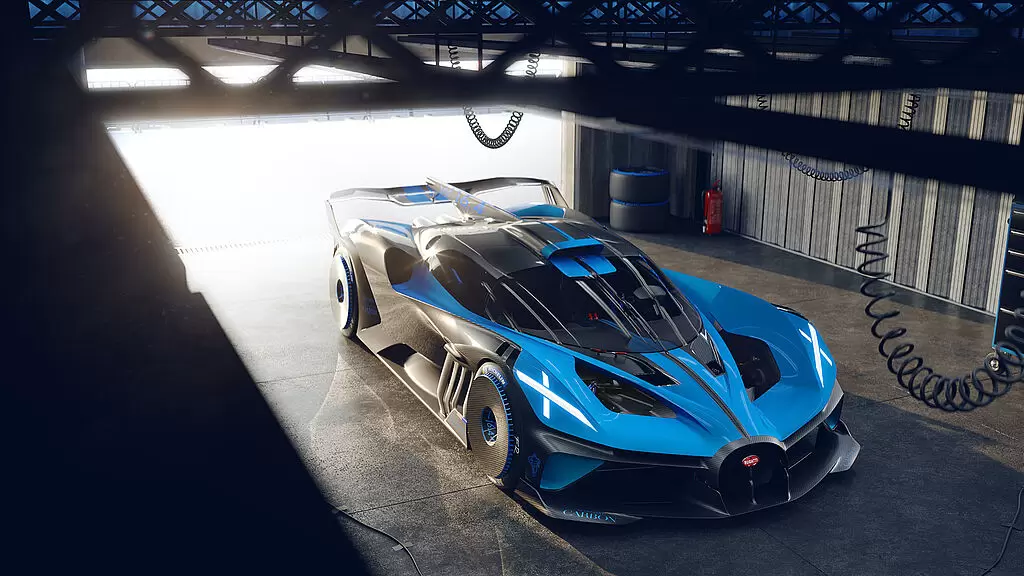 Bugatti Bolide external features
The sophisticated external appearance of the Bolide could be traced to its original created "as a racetrack-oriented hyper sports car" with little bodywork and maximum downforce. It's was also designed to be lightweighted following the Brand's motorsport exploits of the 1920s.
Still on the exteriors of the Bugatti Bolide, the car is best seen than described, with a very interesting body look and a dimpled scoop to its roof and a world-first morphable outer skin, that comes in several colors, blue, green, etc.
Also, there is a massive rear diffuser, and a rear wing built to enhance performance through better aero efficiency and traction. Carbon fiber is more exposed in the Bolide than on any other Bugatti, and will be available in various configurations.
The Bugatti Bolide is made with a centerlock forged magnesium wheels, that is aimed at sucking hot air from the ceramic braking system while the rear full-width wing extends past the peak point of the strip LED taillights that converges on a quad-exit exhaust finisher, giving it an alien cannon look. The central fin links and the wheels are partially covered by it making the diffuser take up part of their width.
X-shaped running lights reduces the light supply in front on the road ahead, but considering it is a trackcar and will most usually be useful in the daytime this feature is rarely considered a flaw except of course if occasion demands nighttime driving.
Bugatti Bolide specifications
#1. Power and performance
The racecar is most likely to be designed with the same 8.0-liter quad-turbo W16, all-wheel drive, and seven-speed dual-clutch automatic gearbox like in previous Bugatti models but will have plenty of grunt with a stock engine.
Though, it is also likely that the automaker may effect some changes in the production, such as have 1,578 hp and 1,180 lb-ft of torque on 98RON fuel. We will know more at launch day.
Estimated run in full weapons-grade spec suggests that the Bugatti Bolide maybe able to do 0-62 mph in just 2.17 seconds and as well cover 0-124 mph in 4.36 seconds, with a top speed is estimated to be "well above" 310 mph.
The auto manufacturer claims that the Bolide with a wheelbase of 2750 mm and 108.27 in. It should be able to go from rest to its top speed and back to a stop in approximately 33.62 seconds. If any of this comes to a fact, then it will be one of the fastest cars ever produced.
Well as incredible as the above sound, a part of it might be scary but "Bugatti's designers and engineers are confident in addressing this through their current honing on the aerodynamics and handling, while developing the Bolide in line with international FIA safety standards."
Furthermore, the CEO of the brand assures that exclusive track days will be offered for the Bolide in order to guarantee a safe environment at all times and gradually introduce customers to the Bolide's breathtaking performance.
Also, Bugatti may simplify the design somewhat, and the changes, if any are visible, will be minimal, but you can expect both a spectacular model and a safety equipped vehicle.
The Bugatti Bolide is designed with further safety features including a weight of 3,196 pounds. With a weight like this, one may expect the carmaker to make the driver seat specially tailored to the driver, with the pedals and steering wheel most likely to be the only moveable parts.
Also, this racecar will come standard with an automatic fire extinguishing system, a pressure refueling via a fuel bladder, six-point harnesses, and a HANS system for maximum driver safety.
#2. Bugatti Bolide interior design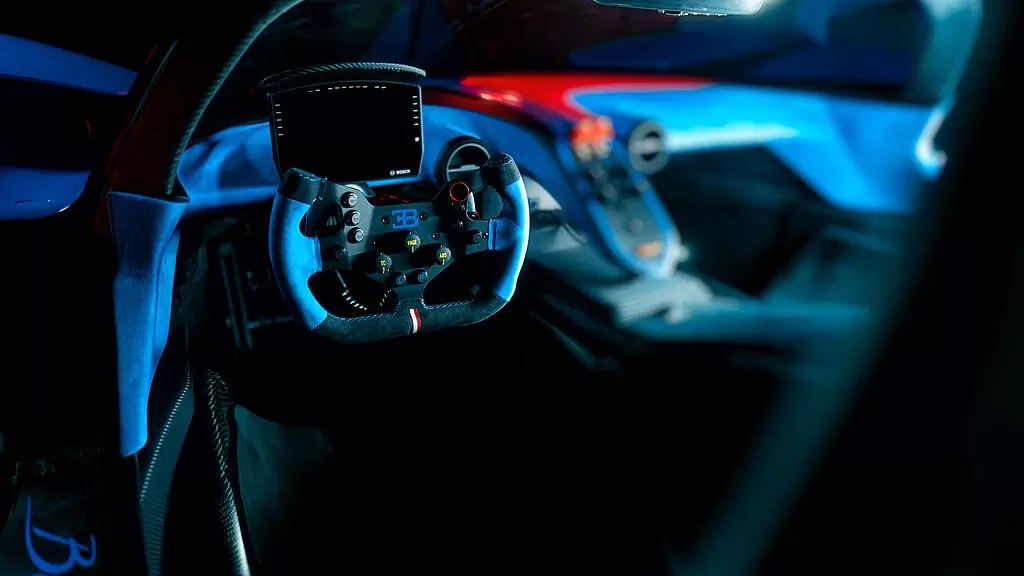 The Bugatti Bolide interior is largely unrevealed in its cabin details but it is likely to have a small screen ahead of the U-shaped steering wheel. A range of switches and buttons adorning its wheel and a minimalistic center control panel around it dashboard.
In addition, rearview cameras in the exterior wings will come standard, while its interior rearview mirrors will be screens, and the hidden tech will be the car's highlight and drivers will be able to access varying power levels as they gain mastery behind the wheel.
Also, it is most likely to lack safety features like airbags, climate control, and possibly infotainment systems such as media systems, leaving the car simple, clean and the driver more focused.
Bugatti Bolide price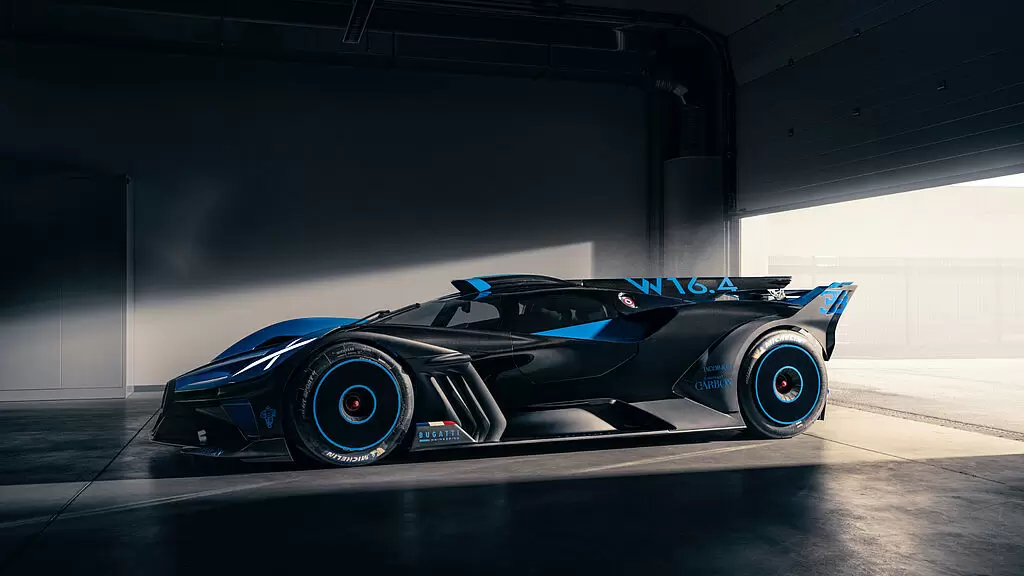 Theoretically the Bugatti Bolide is exceptional in many ways and may hardly have any rival in both exclusivity, mph, drama and overall price. As of currently it is seen and largely agreed to be the world's most beautiful hypercar, fending off competition from the BAC Mono, Gordon Murray T50, Pagani Huayra R, Mercedes AMG One and even the Lamborghini's Essenza SCV12.
So how much exactly does one need to go home with the Bugatti Bolide? At current exchange rates, the start price is €4 million equates. It's worth every penny, when considering you could be an owner of one of only 40 set to be built, and that the lightest, Bugatti vehicle will only appreciate in value.
Was this article helpful?