The simple answer to this is yes, you can get Brazilian wax on your period in the 21st century we live in. Years back, this may have been kicked against or outrightly dreaded especially when you are seeing your period but, civilization and better treatments plans and options now made available, have comfortably replaced those beliefs.
Your period is a delicate subject and a very intimate part of you as a woman and ought to be treated with utmost care and uniqueness. Your period is an amazing once in a month time of your life that signifies a lot of medical wellness and unlike the primitive reasoning, there is absolutely nothing to be shy or tend to be uncomfortable about except the likely cramps that's associated with some persons.
The real question though is how can I get Brazilian wax on my period? This article is carefully researched and dedicated to showing you just the answer you seek. Note – from here on out, you don't have to worry about anything when it comes to waxing during your period.
How Can I Get A Brazilian Wax On My Period?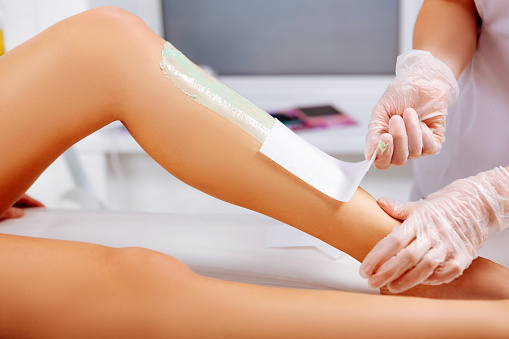 First, you need to be using or wearing a fresh menstrual tampon or cup but make sure the string is tucked in and then you can go ahead with your scheduled appointment. But, we also know they are cases where you lost track of your monthly visitor and it shows up unannounced or perhaps you find yourself without a fresh tampon.
All you need do is communicate your situation to your wax care giver as soon as possible, and in most cases you will be sorted out, because at most wax studios, clients' comfort is usually top priority. Always deal with professionals as you are bound to feel more comfortable and safer in their hands. A good studio will have a restroom that is well equipped with personal toiletries for clients personal use.
Managing The Pain
Waxing during your period might seem to to be associated with a but of pain, just so you feel more comfortable you should adjust your appointment to when you are not on your period, or to when the pain is less severe or best still, you could take ibuprofen or a usual pain relief just about half an hour before your appointment to keep the pain to a minimum.
Exfoliation
Anytime within your period you would like to wax, you want to clean thoroughly and exfoliate the intended wax area to get rid of any dirt, oil, sweat, or build-up before your appointment. If this is not done, it may leave an impact on your wax results, as the wax may not properly have the desired impact on the hair. So, it is best to so the following:
Get a shower at least 24 hours before getting your wax.
After your wax, ensure to care and maintain your pubic area with a good wash, and an Ingrown Hair Serum to maintain a gorgeously smooth skin.
Note: Your body may be more sensitive during your period, but the wax is still well manageable.
Can I Use A Pad Instead Of A Tampon?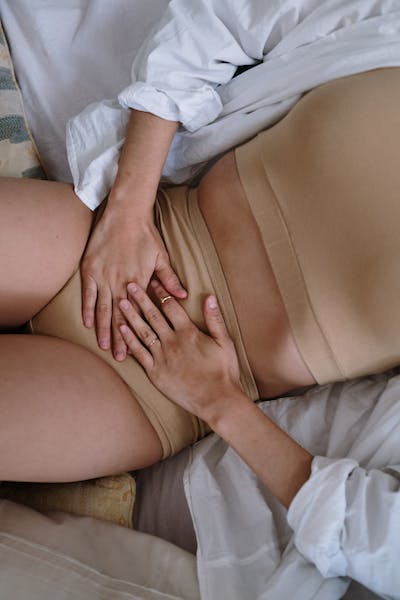 In this case, of waxing during your period, a tampon or menstrual cup works much better than a sanitary pad. This is because your intimate wax will require you to remove your pants and underwear for the process. When this is done, a pad cannot provide you with the protection necessary. You may also want to change your tampon or clean out your cup right before your wax commences, to reduce the risk or worry of period leaks during your wax appointment.
Was this article helpful?