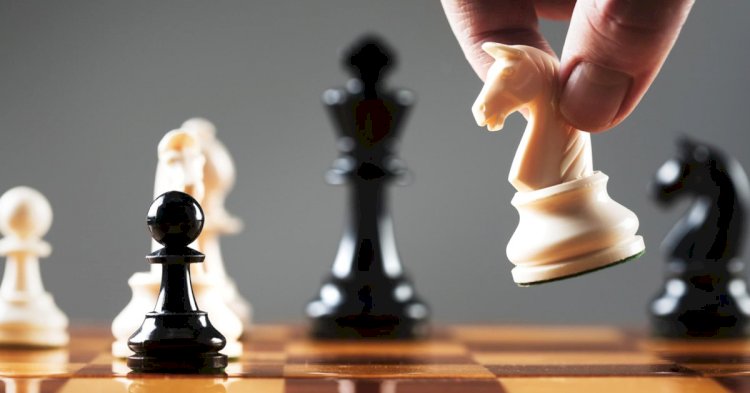 The blunders are all there on the board, waiting to be made."
CHESS
What's that game to you at the first sound of the word? Yeah, It's the new year already and you've sure drawn your plans or perhaps still drawing but somewhere between where's the sports/exercises column?
Unnecessary, you say! I'll be back to that opinion shortly but for now permit me to make your new year start up on a good and physically fit kick off.
They're of course varieties of sports, games or gymnastics to squeeze into your very busy schedule, for a lot of productive health reasons.
Sometime last year, you experienced fatigue right? Sometime last year you probably had experienced a change in your digestion, or some serious reluctancy towards covering a distance a little away from your normal, or possibly a disturbing change in your cycle or breathing etc. Perhaps you even experienced more mood swings and some low or difficult retaining capacity compared to your usual etc.
Well do you know all those effects above would have been reduced in half if you'd engaged in some type of physical activity or sport.
A quick experiment, closely observe the lives of any person physically involved and committed to some level of fitness and you'll notice three things:
1) Agility
2) Balance
3) Muscular endurance
That's absolutely more than enough to get physically fit, so I bring to you something convenient for you inspite your Status and age.
"CHESS"
Chess is a two-player strategy board game played on a chessboard, a checkered board with 64 squares arranged in an 8×8 grid. Played by millions of people worldwide, chess is believed to be derived from the Indian game chaturanga sometime before the 7th century. Wikipedia
This game awes me, and if you're like me this is one of my challenges for the new year. The way it racks one's mind, yet fuels the players interest keeps me glued every time. It's a combination of intelligence or smartness, patience, determination and yet commands focus is everything among its other benefits. 
Sharpens ones psychology
Improves one's empathic skills
Builds one's attention to details
Promotes Gender equity
It bonds people, relationships and workforces.
I told you I'd be back shortly, so with all the benefits stated above do you still think it unnecessary? Of course I thought you would say so.
So what do you say, when I say checkmate!
We trust you liked this article, please subscribe to our YouTube Channel for our videos and you can also be a part of our Facebook family.