CO2 Laser cost prices range between $1,000 and $2,650 on an average but can be as pricey as $6000 depending on the facility, the expertise, the type of problem that needs to be fixed, and generally CO2 Laser treatment are expensive for practice and in turn expensive for patients interested to get a laser resurfacing treatment.
What is CO2 Laser treatment ?
CO2 Laser directly translates to Carbon dioxide (CO2) laser skin resurfacing, is a cosmetic procedure or treatment is that is carried out by a professional dermatologist to address a variety of skin problems, such as acne scars, aging signs, sun damage, age spots,, discoloration, deep wrinkles, hyperpigmentation, fine lines, etc.
Tge role of the CO2 laser skin resurfacing goes beyond cosmetic concerns. It functions also for health reasons too, such as getting rid of skin lesions that are cancerous.
Is CO2 Laser Treatment Suitable for everyone?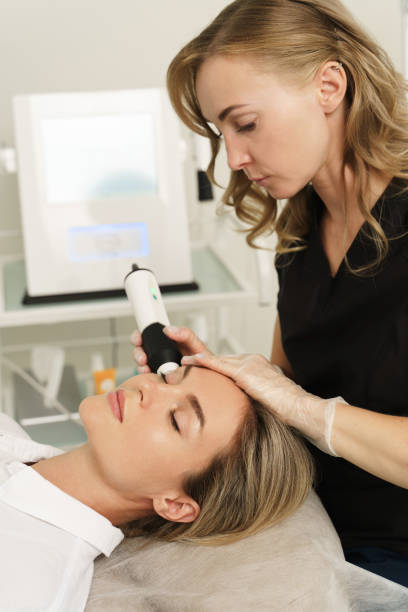 Unfortunately, the C02 Laser treatment isn't suitable for safe for everyone with a skin condition. People with the following medical conditions shouldn't have a C02 procedure:
HIV positive or those with any immune compromise.
Cancers
Photosensitivity from medications
People taking anticoagulants
Those with bleeding disorders
A patient with scarring history
A pregnant woman
Risky for people with olive, brown, or deep dark skin tones etc.
Tip: Before a CO2 Laser treatment ensure that you have some time off at home to heal at least 2weeks of healing after the CO2 laser procedure. Take account of your important schedules and fix it up at a time you'd be less occupied by activities, functions and work.
Factors that influence CO2 Laser cost
Type of CO2 laser technology used for your procedure
CO2 laser is a type of laser that employs the use of specific wavelengths. Due to the level of its intensity patients often need deep sedation or even general anesthesia before the commencement of treatment. This, precise and detailed treatment will naturally demand expensive pay from interested patients, significantly more expensive than a fractional laser treatment, which may require the removal of a fraction of the skin's outer layer and requires only a cream anesthesia.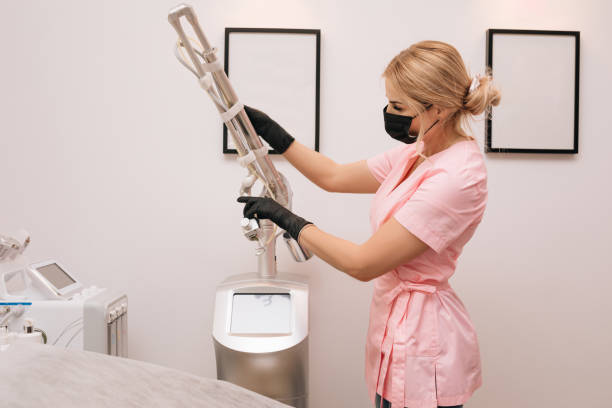 The facility location of your laser treatment
This implies that if you live in a metro area, or the facility you go for your laser treatment is located in a metro area. Then, automatically, you know you will be charged higher compared to any laser facility in the suburbs or elsewhere.
Expertise Level of your dermatologist
Years of experience and professionalism in the field automatically attracts higher cost of CO2 laser. A professional knows what he needs to do, owing from many years of experience and success in the field. He also knows what level of work and precision every patient of his requires in their specific areas of concern and will demand to be paid accordingly.
Moreover, most patients feel a cost of a laser treatment is somewhat associated with the end result and ultimate expertise of the doctor.
Size of the Treatment Area
A wider area of CO2 treatment equals a higher price to be paid by the patient and vice versa. Though, discounts may apply.
How To choose a CO2 Laser professional for You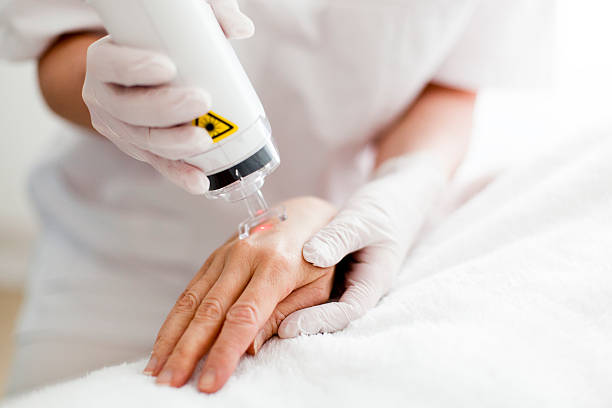 The credentials and expertise of your provider. Go through their portfolio, such as a board-certified physician, or plastic surgeon.
Get as many recommendations as possible and mostly opt for the most reoccurring name that best handles the area you want the treatment on.
Take a close look at the facility to help you decide if it's well equipped.
Consult anyone who has gone through the process before you and learn a thing or two.
Check out reviews and feedback online from previous patients.
Aftercare and Side Effects of CO2 Laser Treatment
Side effects such as:
Redness
Irritability
Occasionally scabbing
Milia or cysts, may appear in the laser-treated areas during healing
Hyperpigmentation
Reactivation of a herpes simplex cold sore may occur
Post operative Swelling
Bacterial infections
Is CO2 laser worth every penny?
Well, this response is best answered by any patient who has gone through a CO2 Laser treatment but statistics from RealSelf members reviews rates CO2 laser resurfacing at an 84%, with many reporting smoother, more evenly toned, while the lesser review claimed left with burns, scars, and pigmentation problems.
Conclusion
Work with your medical physician before subjecting to any laser treatment including CO2 this will help you to know, it is the best choice for your skin condition or any sort of skin rejuvenation you want.
Was this article helpful?