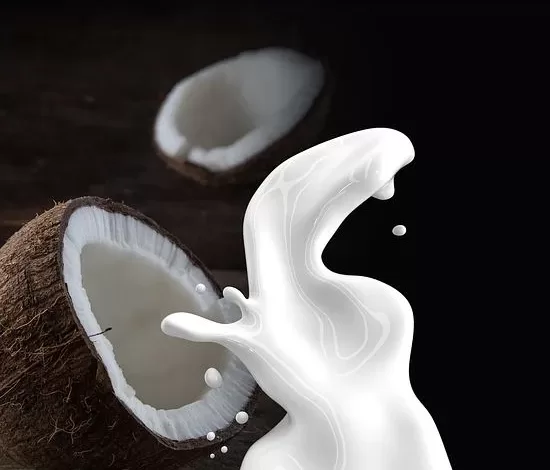 Coconut food refer to all meal types that contain good amount of coconut supplement in it. This include foods like coconut milk, coconut fruit, coconut water, coconut flakes, coconut oil etc, whether consumed naturally or in processed forms. Coconut is no doubt a highly nutritious fruit and equally very tasty.
Overall, coconut food makes a great addition to a balanced diet, especially when meals are prepared with coconut oil and served with dishes where you can't help but notice and appreciate the flavor, like curries, rice and muffins.

People have different preference to coconut foods some may like the water while others may like the rich fleshy part. Yet, whatever your choice and flavor, coconut foods are an amazing delicacy. In home kitchens, eateries, sealed foods and the likes, all kinds of coconut-derived ingredients-from coconut oil to coconut flour and more are increasingly on demand.

So you are probably wondering how can one fruit be so useful and in high consumption? Well, here is a few reasons why:

Coconut food are very rich in calories. they are rich and thick like cream than milk, coconut milk delivers 445 calories and 48 grams of fat and laden with saturated fat hence should be consumed with care, it is rich in fiber which makes it one of the many ideally recommended diet for weight gain and muscle development as well as digestion.

Coconut food particularly coconut oil is effective for promoting strong hearts and also helpful for cholesterol levels, some nutritionist argue differently. Effective for people who suffer from throat and bronchitis problems.

Coconut oil is another great ingredient for both cooking and baking. While it may be marketed as helpful for cholesterol levels, some nutrition experts disagree about the health benefits of coconut oil.

Coconut water is said to boost increase in sperm count and sperm motility while mortality and abnormality of spermatozoa decreased significantly after 10, 20 and 30 days of treatment respectively.

Coconut food help in building great skin texture and grow healthy hair. Dry skins can be very intolerable and stubborn to many products but raw coconut gives the long desired result and adds new luster to ones hair. The fat content in coconut nourishes your skin, keeping it hydrated and supple to ensure that you do not age too soon from earl wrinkles.

Raw coconut helps in eliminating constipation since constipation comes as a result of diets low on fiber. but, consuming raw coconut fixes that discomfort and helps your gut and bowel movement stay in check.

Coconut contains essential acids that help in personal aesthetics, very rich in lauric acid and monolaurin which makes it antibacterial and antifungal in nature. therefore, tackling acne and scalp related issues are also tackled fairly well by it. The antioxidants in it reduce the cell damage bestowing evergreen beauty on you. In addition, it may give you a chiseled jawline since masticating it is a great way to flex those facial muscles.
It might reduce the chances of Alzheimer's
Moreover, it is a rich source of monolaurin and lauric acid which makes it antibacterial and antifungal in nature. Hence, acne and scalp related problems are also tackled fairly well by it. The antioxidants in it reduce the cell damage bestowing ageless beauty on you

Lastly, according to a study published in the journal Nutrient, Medium Chain Triglycerides are exclusively found in coconut and have ketogenic properties that might help in preventing Alzheimer's as well as other cognitive disorders. Basically, coconut fats have therapeutic properties that keep mental health in check..
We trust you liked this article, please subscribe to our YouTube Channel for our videos and you can also be a part of our Facebook family.