It's been a viral unveiling as Czinger Reveals 21C V Max in a public Debut at Goodwood Festival of Speed. Anticipation that had built up before the racecar debut was worth the while as the top headlines had rallied over its performance.
Czinger has successfully created a beast that rates as one of the fastest racecars in modern times, with the ability to go from 0-250 mph in just 27 seconds, beating the Koenigsegg Regera in its most recent record of 28.81 seconds.
Czinger Reveals 21C V Max specifications
#1. Performance
As Czinger reveals 21C V Max, the trackcar lives upto its name, being a variant of the remarkable 21C that has a highlight on top speed rather than making mid-bending G-forces round corners.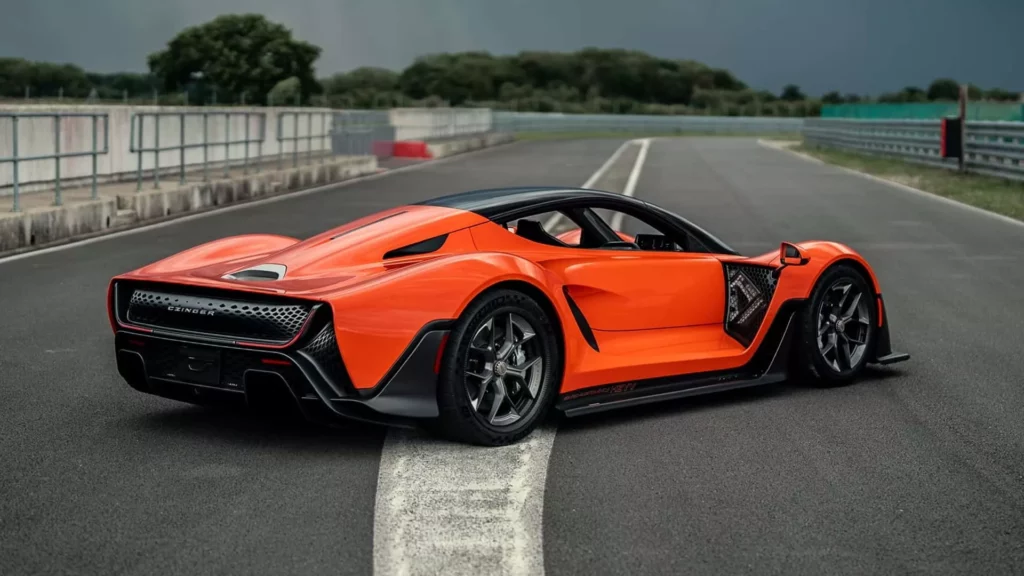 Czinger 21C V Max is enchanting on many fronts, both on its striking aerodynamics and on its impossible to miss aesthetic design and enchanting bright shade of orange color, that's also a tribute to the California poppy, which blooms each spring, as a commitment to sustainability.
#2. Exterior design and appearance
On top of that, the carmaker re-engineered most of the car's previous bodywork. These changes can be evidently seen beginning with the front fascia that now has a more subtle front splitter due to Czinger smoothening and size reduction, it is also lacking in the aerodynamic canards of the standard version, reducing its drag and providing upwards of 2.5 tons of downforce at 200 mph (322 km/h).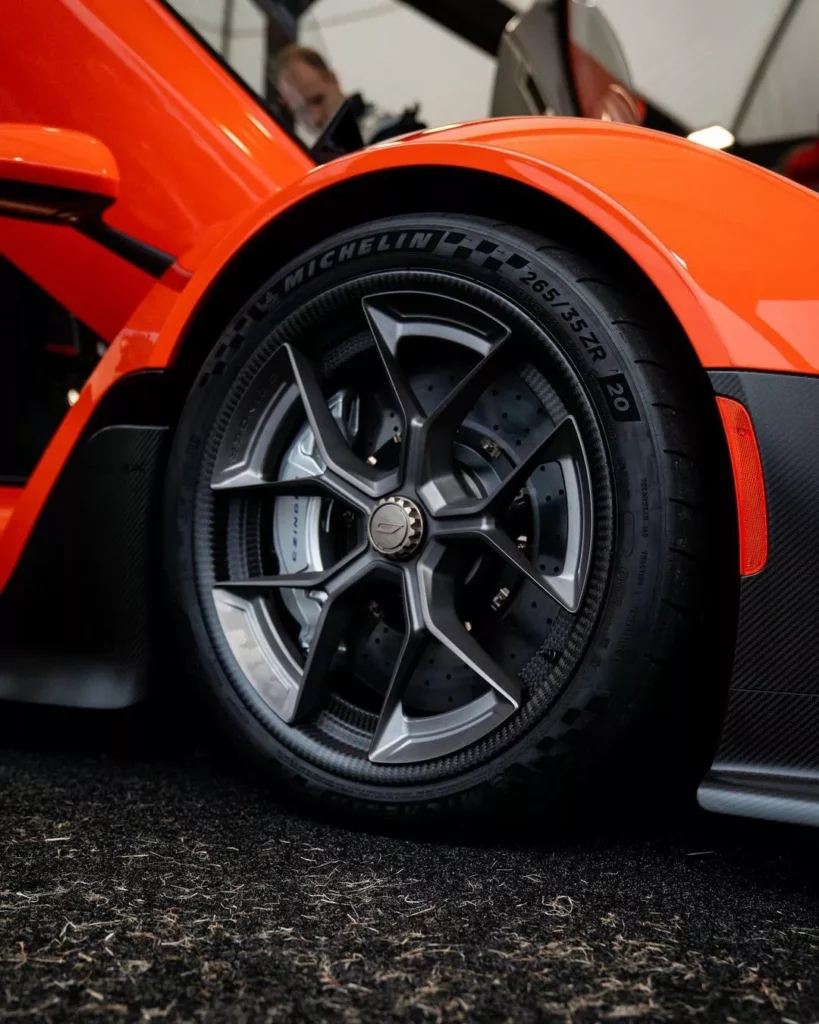 Furthermore, the sides of the limited-run model also have seen a couple of radical changes, such as new carbon fiber rocker panels and skirts that makes it slippery. There are also large side air intakes, and new wheels are also part of the new design.
Czinger has removed the rear wing of the track-focused 21C but has added a few inch of lengths to the car's bodywork in a similar fashion of the current most fastest car wheels (the Bugatti Chiron Super Sport 300+).
#3. Engine and transmission
The Californian car manufacturer has made zero changes to the car engine, and as such still maintains the 2.88-liter twin-turbocharged V8 hybrid powertrain that delivers 1,250 hp.
This affords the 21C V Max all it needs to complete a 60 mph (96 km/h) in less than 1.9 seconds, and of course sprint down the quarter-mile in 8.1 seconds, and complete a 0-250-0 mph (0-402-0 km/h) run in around 27 seconds.
Czinger reveals 21C V Max interior
The interior of the 21C V Max is probably inspired by the SR-71 Blackbird spyplane, with an instrumentally panel layout and a tandem two-seat layout. This setup helps in maximizing aerodynamics.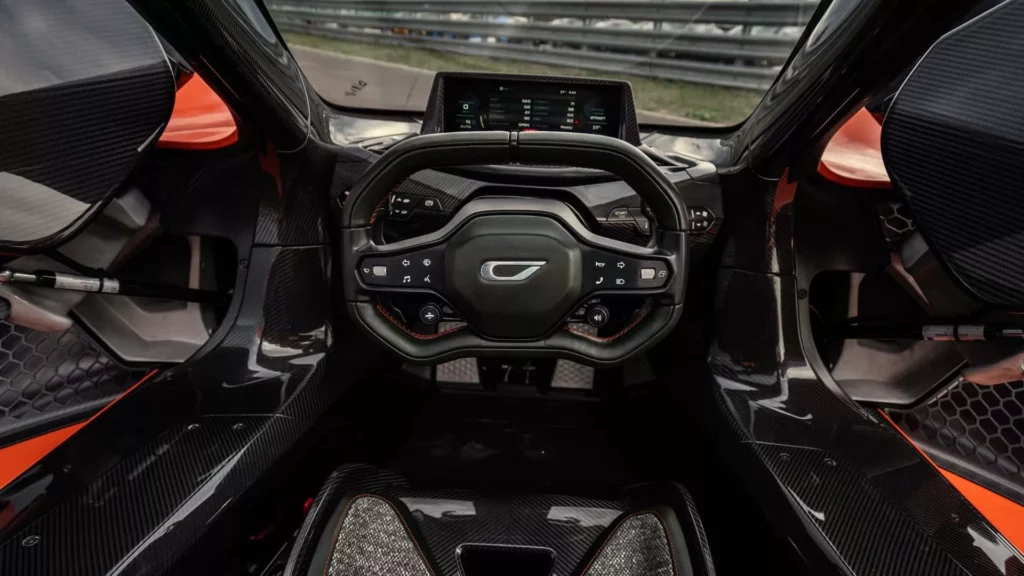 Also, the interior of the V Max features an army green leather interior with gray wool textile that highlights the twill carbon fiber on the front seat. Also, the interior is particularly touched with contrasting orange top stitching that offsets the green and gray color of the interior, blending in its bright orange exterior.
The V Max's extended and aerodynamic-driven tail profile has an inline seating that sets it apart from its high downforce counterpart.
Czinger Reveals 21C V Max price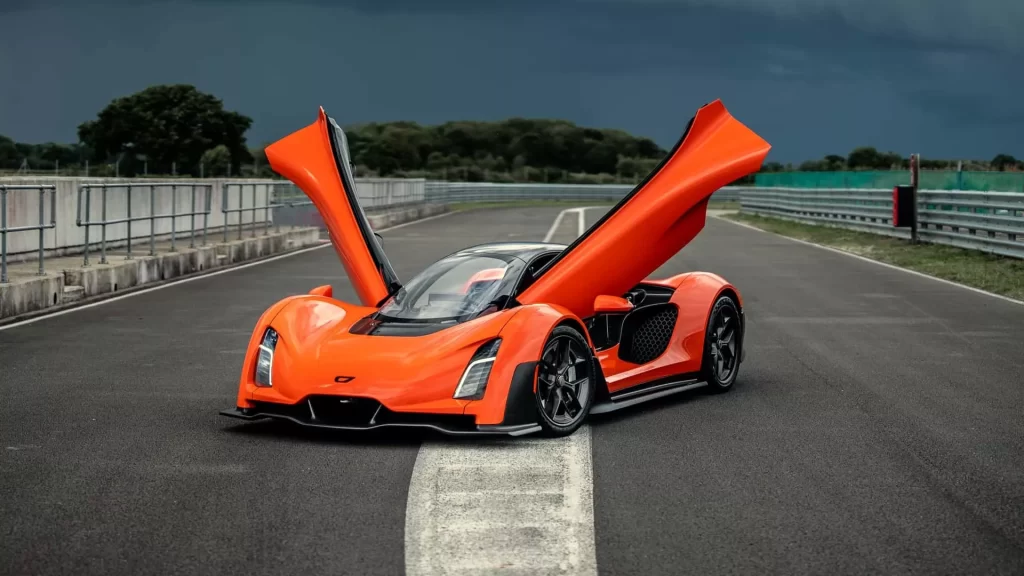 The 21C V Max superfast trackcar is currently envisioned to cost about $2 million (£1.5m), as start price around the same as the regular 21C, and sit within the same 80-car production.
Was this article helpful?