Cooking
Dairy Products or Sea Foods? A treasure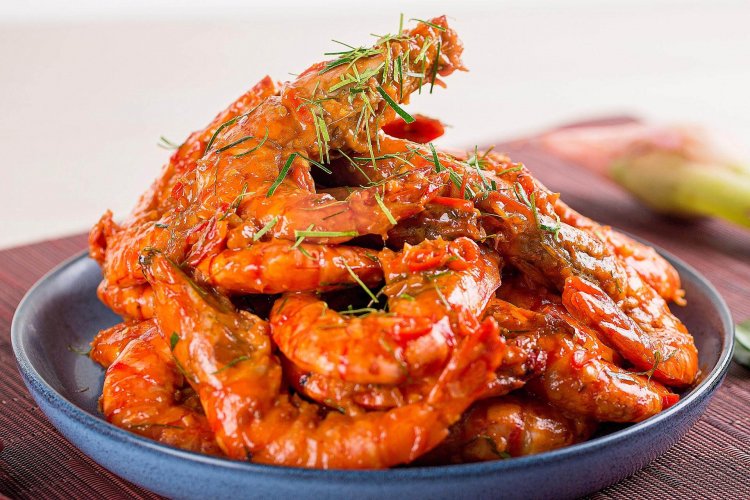 Nigeria has a wide variety of shellfish resources ranging from the molluscs such as ark clams, cockles, periwinkles to the crustaceans which includes the shrimps, prawns, swimming crabs and lobsters
If you are looking for a tasty, yet very easy to prepare dish with perfect health benefits, seafood is the perfect choice. Recommended by the USDA, one should include seafood into his or her diet 2–3 meals a week for maximum health benefits. Currently some of the most popular seafood consumed by Nigerians are fishes, snails, shrimps etc.
Treasures of the Sea:
If you are new to seafood, you may be curious about what they taste like. They are quite diversified and has unique taste and texture qualities compared to dairy products.
Fish – For instance have many different species with a range of taste. Some are fattier, oilier fish with dark meat and a strong sea flavour. Others are leaner with snow white or pink, flakey meat, with a mild flavour.
Being versatile, seafoods can be cooked in many ways, taking on the flavours that you cook with.
Ways to cook seafood:
Grilled
Broiled
Fried
Baked
Steamed
Roasted etc
Their benefits include
-Protect from diseases like cancer, arthritis, high blood pressure, strokes and heart disease.
-Help decrease the risk of depression, Alzheimer's disease, dementia, diabetes
-Aid in healthy brain function and infant development of vision and nerves during pregnancy.
-Help release symptoms of asthma in children.
Improve memory problems.
Are you still contemplating if to try it? I will advice why not give it a shot and let's hear what you think about it.
We trust you liked this article, please subscribe to our YouTube Channel for our videos and you can also be a part of our Facebook family.