Dermaplaning cost actually varies but on average its cost is relatively affordable. For a skin procedure, dermaplaning aims at giving you an amazingly smooth skin. One that can be likened to that of an infant in appearance, glistening. The process is usually carried out by a professional dermatologist and mostly done as in-office treatment.
However, the next time you come across a very smooth and flawless skin then you can guess pretty much that he or she may have got a dermaplaning done and you just maybe 80% right. Want to know more? Let's get straight to it.
What is Dermaplaning?
Dermaplaning is a skincare procedure that involves the manual exfoliation of skin to get the skin rid of dead buildup and fine hairs by the use of a specific a method and surgical blade called a scalpel. This is not referred to as shaving because the main motive behind dermaplaning is to remove improve the appearance of the skin and achieve smooth skin more readily and a brighter-looking complexion.
How does dermaplaning work?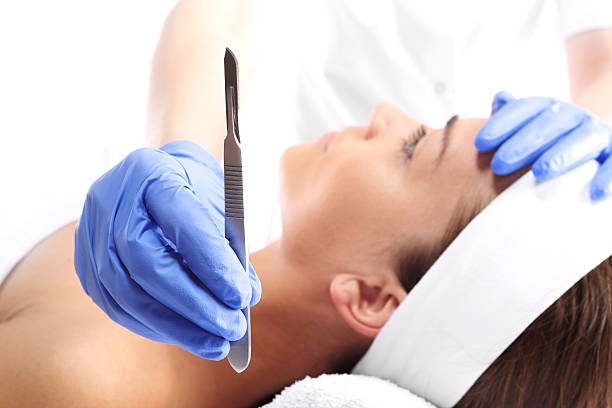 For the procedure to be properly implemented, dermaplaning is effectively done with the use of a scalpel that's a sharp surgical blade usually larger and fatter with size at No.10, held at about a 45-degree angle to scrape out the outer layer of the skin gently, this outer layer is opined to be made up of dull, dead skin cells and layers to help reveal healthy skin that lie beneath. Your dermatologist gets this done by his or her gentle pull of your skin tightly and lightly when gliding the blade in an upward motion using a mastery delicate, feathering strokes,
How much does Dermaplaning cost?
Actually, there's is no specific price for dermaplaning procedure. It differs considerably with facilities, locations, number of treatment needed, type of aesthetician etc but on an average stock taking, dermaplaning prices range between $100-$150 and it is usually charged per seesion.That must make you wonder how long dermaplaning last before it wears off.
How Long Does Dermaplaning Results Last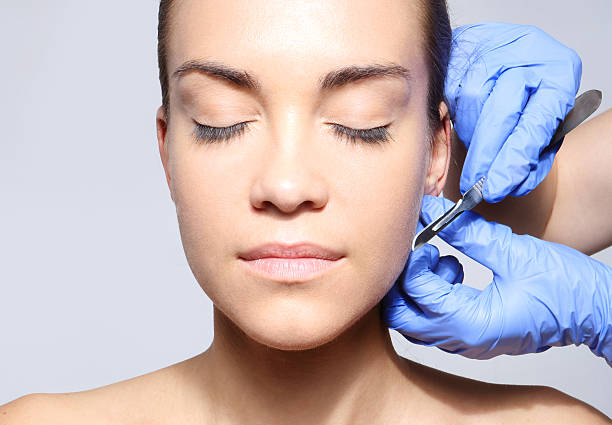 For a skincare procedure that last just about 10 to 20 minutes for a complete process. Four weeks is a good length of lifespan when compared. Yes, dermaplaning results last about four weeks, this is due to the fact that the skin's life cycle is about 28 days long.
Benefits of Dermaplaning
Apparently, it leaves your skin and improve the appearance of it, causing your skin to be brighter, more radiant, super smooth and with a stunning look.
It also preps the skin for more advanced procedures like lasers and peels treatment says some expert.
Dermaplaning is a great exfoliating option and works for all skin types compared to lasers which discriminate against dark skin tones.
Dermaplaning may better the penetration of skincare products.
It is also a good option for women who are pregnant and with sensitive skin who are advised against some products and procedures.
How to prep your skin for dermaplaning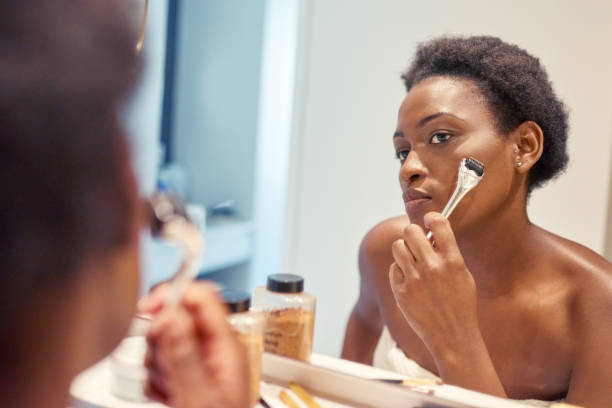 Prepping your skin is a good start to achieve best dermaplaning results before the procedure.
Inspect your skin for any form of cuts or scrapes and if any it should be treated properly and declared healthy and free of any type of injuries that may increase the risk of infection or make the process difficult.
Also it might be wise to avoid exfoliants or other skincare products that may make the skin feel more susceptible or fragile, at least a few days to the procedure.
Also dermaplaning is not advised if you have a tan, sunburn, any active acne, an inflammatory skin condition such as eczema or psoriasis but could be done when they totally heal.
Tip: It is advisable to intimate your dermatologist on any history of cold sores since dermaplaning can re-activate them (anything that irritates the skin can reactivate the virus responsible for cold sores). If you tell them beforehand, your doc can give you an antiviral to prevent outbreaks.
Side Effects of Dermaplaning Procedure
Possibility of breakouts
Risk of infection
Redness, discoloration, and irritation.
Many patients worry that tiny hairs removed may result in stubble after the procedure, may grow thicker. There is as tendency it may, on some areas.
Also, there may be some minor cases of darkening hair especially around the chin area.
The procedure maybe be expensive.
Note: Your aesthetician for your dermaplaning must use a sterile blade that you have seen being removed from a sterile pouch to avoid any skin irritation or infection. Ideally, you should first consider a board-certified dermatologist as opposed to an aesthetician.
After Care For Dermaplaning
Shade your skin from sunlight right after a dermaplaning procedure, as it can make the skin more photosensitive. Retreat indoors for a while.
Experts advise that the use of makeup for about 24 hours after the procedure should be avoided to prevent any irritation triggers.
Was this article helpful?