Food is an essential part of every human being's survival. However, eating the right food makes one healthier and fresh and that is where balanced diet comes in. In health facilities, patients admitted need to stick to a diet plan to help them heal faster and be healthy. There are people who help these patients keep track of their diet and they are known as "dietary aides" or "dietetic technicians.
Table of Contents
Dietary aides help to ensure that patients in the hospitals or other health facilities enjoy and partake in a healthy diet. They work with registered dieticians or nutritionists to map out meal plans and charts, provide necessary information about dietary issues to the patient and their families and also monitor the patient eating habits. Most times they help prepare or supervise the meal preparation which ensures that the food made meets the patient nutritional plan. They also help in delivering these meals to their specific rooms.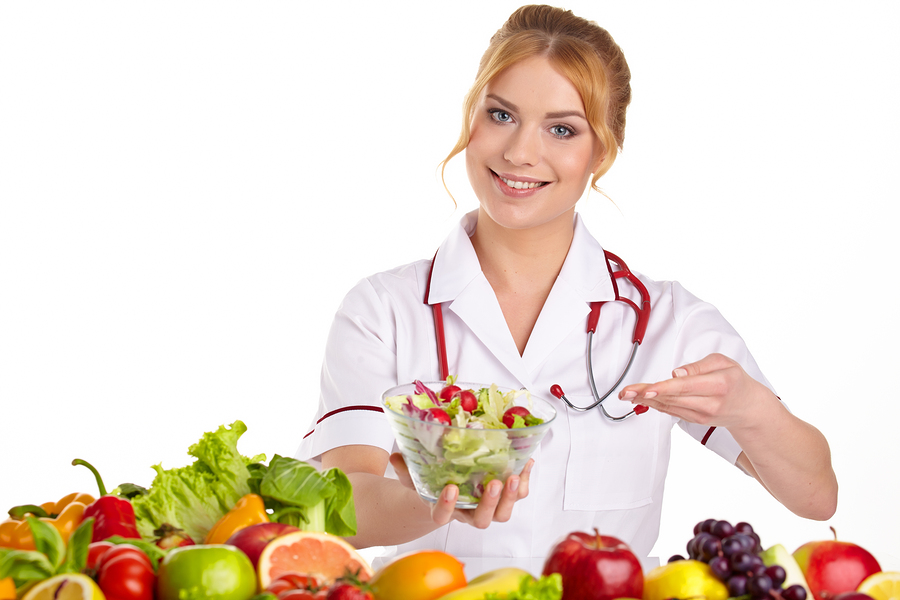 13 Dietary Aide Job Descriptions
The following 13 job descriptions are expected of a dietary aide and these are:
Assistance during meal preparation and serving to the patients.
Advising and teaching the patients and their families on proper nutrition.
Reviewing the patient dietary chart, preferences and demands to create a healthy and nutritional care menu and plan.
Supervision of special diet trays to ensure that they are in accordance to the dietary restrictions.
Maintaining the cleanliness of the patients eating area.
Helping the cook determine kitchen supplies and stock for the day.
Supervision of patient's eating habit and reporting any issues of swallowing, loss of appetite or chewing to the doctor, nurse or nutritionist.
Drawing up patient individual dietary plan and menu based on their medical conditions, physical health, likes, and dislikes.
Encourage compliance with all state and federal regulations ranging from pathogens, infection control to use of hazardous materials, fire safety, etc., established by the dietary manager.
Reporting any proof of pest or rodents in the kitchen to the dietary manager.
They should be available to take patients order for processing, provide the patient diet restriction information and informs the cook for tray preparation via phone.
Maintaining food and beverages and rotate all products in accordance to schedule and record the temperature of the refrigerator.
Team work with other nutrition services staff to ensure all patients and staff are healthy and will heal faster.
Educational Requirements and Skills a Dietary Aides Needs
Great customer service, communication, interpersonal, teamwork and organizational skills.
High School Diploma, General Education Degree (GED) or a 10th grade education.
Maximum level of professionalism.
Basic computer and problem solving skills.
Understanding emergency procedures like fire and evacuation plans.
Maintaining neat appearance in accordance with the dress code.
One year minimum experience in clinical research or related food service
An Associate degree in health, diet, nutrition, or a related field is of an advantage.
Great cooking skills and in operating of cooking equipment.
Ability to pay attention to details and follow instructions.
The physical fit to stand on your feet for a long period of time and to lift and transport heavy trays and carts.
Availability in terms of working during holidays and weekend.
Average Salary for Dietary Aides
The salaries of dietary aides vary by experience, industry, organization size, and geography. However, the average United States salary for dietary aides is $28,988.
Where Does and Who Does a Dietary Aide Work With?
Dietary aides work with patients and are supervised by a lead dietician who takes over the affairs of food and drink distribution to the patients. They can work in hospitals or medical facilities such as nursing and rehabilitation clinics and centers. Another place they can be found is in the armed services.
What Does a Dietary Aide Wear?
Since dietary aides work in medical settings, they are required to wear scrubs and sneakers which allows for easier movements. Sanitary laws on food handling also require dietary aides to have their hair pulled back or in a hairnet, wearing gloves and jewelries are limited
Is There any Difference Between a Dietary Cook and a Dietary Aide?
A dietary cook prepares or oversees the preparation of the food. He or she has more training than a dietary aide. While a dietary aide serves the food, especially to patients or clients who cannot attend meals in a cafeteria.
Sample Interview Questions for Dietary Aides
What is your knowledge in the food service or healthcare industry?
Would you talk us through your food safety and sanitation knowledge and experience?
If the patients and their families have dietary needs or preferences, how do you communicate and approach with them?
Have you ever used meal-tracking software or electronic charts before or do you have any knowledge about it?
Are there any special dietary demands, such as allergies or health restrictions that you can handle?
Is there any example of a creative solution you created to solve and improve meal service and patients satisfaction?
What do you do when you encounter any arguments, conflicts or difficult situations with patients or coworkers?
Was this article helpful?