When thinking of an outdoor event or gathering, whether the expected guest are just a number of known persons for a social gratifying meeting or a crowd beyond five for a birthday bash or more. It is only normal, you think of music, getting a Dj might be expensive and so is getting a band but another swift option are bluetooth speakers. So with this in mind, come a need to sieve through a sea of fake and ill sounding bluetooth speakers, and one among a few good choices are the Bosbos speakers.
The Bosbos speakers has a true Wireless Stereo, a technology model that allows you to pair two audio devices wirelessly, meaning that you can transmit the L channel (left) and the channel R (right) separately. They are different type of Bosbos speakers you can use for outdoor purposes.
Bosbos Portable Bluetooth Speaker, Wireless Stereo Outdoor/Indoor Speakers FM Radio TF Card LCD Display for Home Party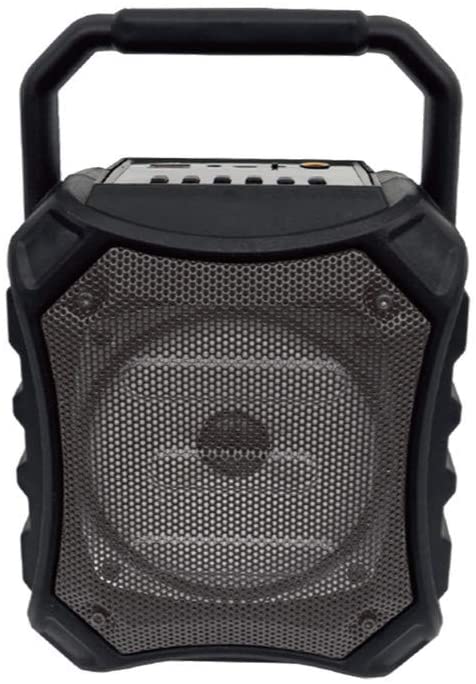 General Information
Bosbos Dash is a portable speaker with a robotic design and nice sound. The output power of 5W HD stereo sound with USB/SD input, FM radio, input microphone, KARAOKE function and wireless music.
Features
It has Wireless bluetooth connectivity and comes with an operation manual
It has an in-built USB and TF card music playback to make your music pleasure better
It has an FM radio Function
It has an AUX an Karaoke function
A rechargeable Lithium battery iPhone / iPad / Android / Tablet / 3.5mm and an input microphone which allows you enjoy your outdoor moments be at home, beach, school, sports arena etc. For a non-stop music of up to 3+ hours on maximum volume you will have to recharge the speaker with its appropriate USB cable for 6 hours.
The bosbos Portable Bluetooth Speaker Dash is a portable speaker with a clear excellent sound, due to an output power of 5W HD stereo sound
This 5W HD stereo sound quality have a full-range stereo sound reproduction giving the bass more strength and balance, amassing a sonorous combo of high and low pitch sounds.
More:
It can handle an outdoor space with range up to 33ft/10M, at a frequency of 100Hz-20Khz and its Loudspeaker is 4Ω5W as claimed by manufacturers test results.
power supply cable
Other types of Bosbos Speaker include:
Bosbos fuse P-20 Black wireless Speaker
Brand: BosBos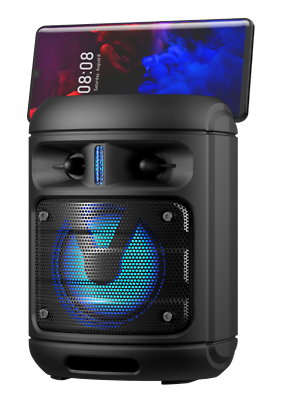 Bosbos Dash Speaker – Wireless FM Karaoke Micro SD/USB Multimedia input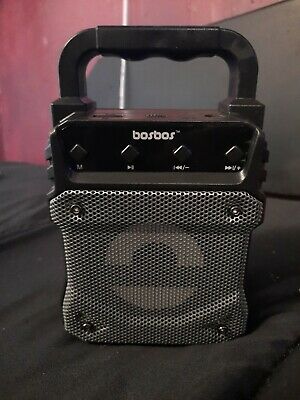 BosBos Dash Wireless Speaker Karaoke Function Tested Works With Charger EUC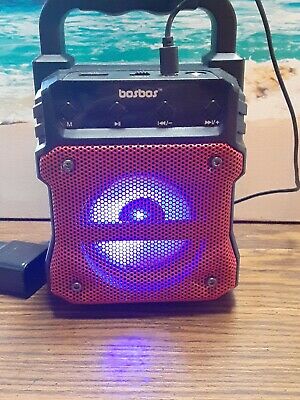 Where to Buy a bosbos speaker
Was this article helpful?