Cooking
Easy Hawaiian Pizza Recipe, toppings and more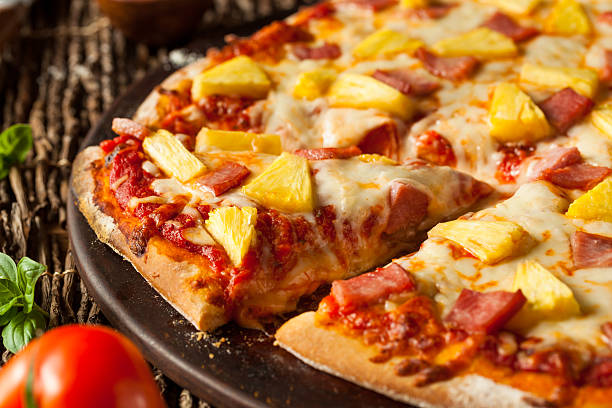 Pizza might just be everybody's friend, but Hawaiian pizza tops that chart. Yes, I said so. Hawaiian pizza is a unique type of pizza that has a fine expression of pineapple, cheese and ham and it does not just tease your taste buds with its pinky appearance but tastes excellent too. Of course, it is highly nutritional judging from the fruity toppings and rich vegetables, yet somehow it manages to be underrated.
What is usually on a Hawaiian pizza?
The main ingredients on a Hawaiian pizza are
Cheese
Pineapples
Ham
Pizza sauce
Bacon (atimes)
The Hawaiian Pizza Ingredients include :
3 3/4 cups (450g) Unbleached Bread Flour
1 tablespoon + 1 teaspoon Pizza Dough Flavor, optional but tasty
1 teaspoon instant yeast
1 1/4 teaspoons (8g) salt
2 tablespoons (25g) olive oil
1 1/2 cups (340g) lukewarm water, enough to make a soft, smooth dough
The Hawaiian Pizza Recipe
Mix and knead together all of the dough ingredients listed above by optional – hand, mixer, or bread machine until its soft, smooth and forms into a ball
Then grease lightly in two 12″ to 14″ round pizza pans; or baking sheets; or a couple of pieces of parchment (if you will be baking on a stone).
Shape dough into a 10″ to 14″ disk that's both thick and thin crust but that can vary depending on how you like your crust.
Next, place in the prepared pans and cover with lightly greased plastic wrap, and allow it rise for 1 – 2 hours, till the crust is puffy the way you want, and towards the end of the rising time, preheat the oven to 425°F. While the crust is rising, you need to prepare the filling.
Lightly grease a frying pan or skillet, and sauté the pineapple till it turns light brown.
Remove the pineapple, and do same to the ham, this is to help prevent sogginess as well as make the flavors more pronounced.
Bake the pizza crusts, without toppings, for about 12 minutes, till they become set but not browned.
Also, remove from oven, and spread with tomato sauce.
Layer with the pineapple and ham, then sprinkle with cheese.
Return pizzas to the oven, and bake for an additional 12 to 16 minutes, till the crusts are brown and the cheese is melted and barely beginning to brown
For your Pizza Topping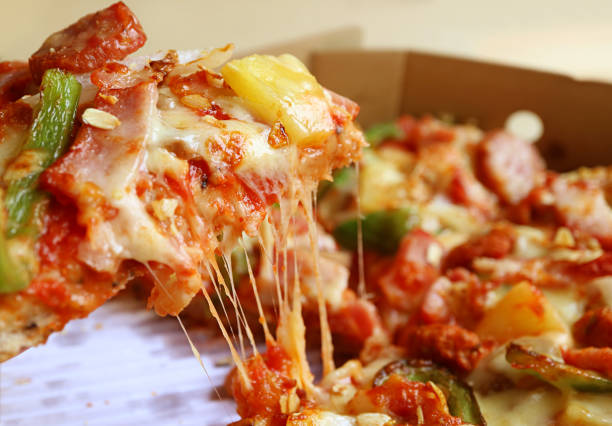 1 freshly peeled and well diced pineapple,
4 to 5 cups; or two 20-ounce cans pineapple chunks,
Well drained1 pound ham, cut into cubes or chunks
2 cups (454g) tomato or pizza sauce
2 to 4 cups (227g to 454g) shredded cheese, mozzarella
Dried oregano or Italian seasoning
Crumbled bacon
Grilled chicken
Sliced onions (optional)
2 tablespoons (25g) olive oil
We trust you liked this article, please subscribe to our YouTube Channel for our videos and you can also be a part of our Facebook family.