TV Show
Eternals Mixed Reviews – Diversified Rating: Marvel Movie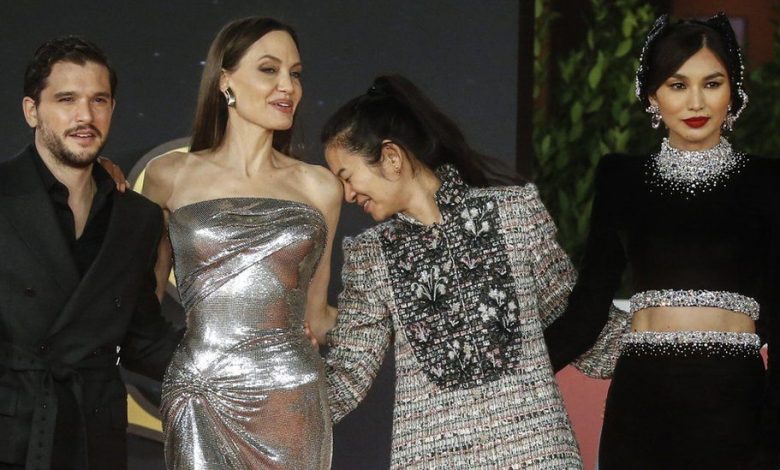 Eternals, the latest Marvel movie and first major film directed by Chloé Zhao, who'd won the Oscar for best director earlier this year for Nomadland is getting mixed review from many, including outright critics. The film's cast includes Gemma Chan, Richard Madden, Kit Harington, Angelina Jolie and Salma Hayek.
The Telegraph's Robbie Collin gave it two stars on its review, stressing that Marvel had attempted to "push boundaries" but with "insipid" results.
He figured that Zhao's "compassionate eye and poetic feel for landscape", which helped her also win best film for Nomadland at this year's Academy Awards, was "nigh-on undetectable".
"Perhaps the hope was that Marvel's 26th film might rattle the franchise out of its comfort zone," he concluded. "But the franchise is nothing but comfort zone, which renders its latest entry an instant white elephant."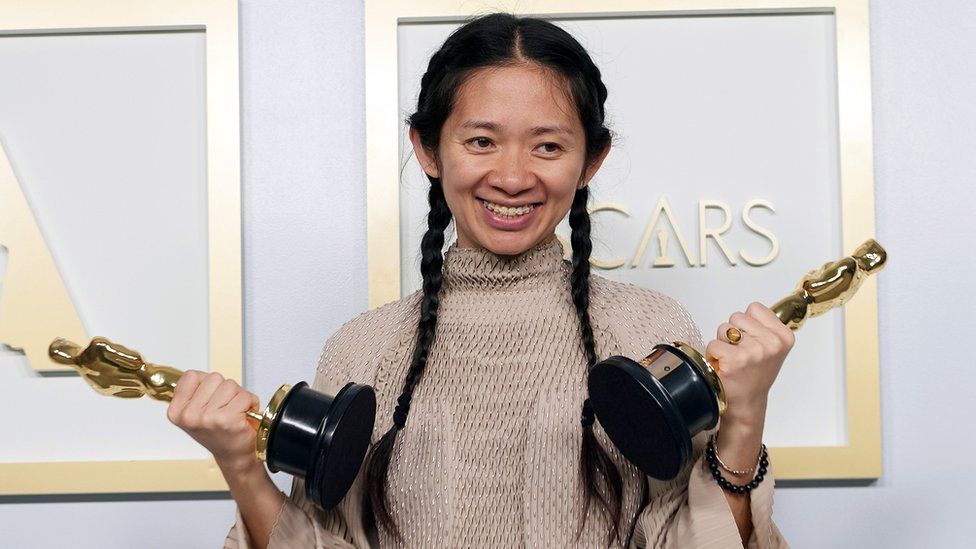 A review from the Guardian rated Eternals by two stars, calling it "magic hour meets PowerPoint".
Zhao manages to get some nice-looking shots and personal drama in her superhero debut, but there's just too much mythology to explain" opined Steve Rose, the paper's critic.
'Bigger isn't always better'
The problem, he said is, "there's just too much going on: it's all headed towards yet another 'race against time to stop the really bad thing happening' climax".
He further added that: "It's not exactly boring – there's always something new to behold – but nor it is particularly exciting, and it lacks the breezy wit of Marvel's best movies."
Eternals is about the titular group of 10 demigods who join forces to protect the Earth from the "Deviants".
The Times' in their review by Kevin Maher also rated eternals on two-stars, saying the movie is a tale of "navel-gazing superheroes in quest for a decent script" but that the movie had made efforts to show a more diverse mix of superheroes on screen.
'Two steps forwards'
Eternals offers two major firsts for the Marvel Cinematic Universe (MCU). Brian Tyree Henry plays Phastos, its first openly gay superhero; while Lauren Ridloff plays Makkari, its first deaf superhero, who is also gender-swapped from the comic books.
"Eternals is two steps forwards for representation but three steps backwards for dramatic ingenuity," added Maher.
Kevin also wrote: "There's a strange self-sabotaging energy at the heart of this landmark blockbuster."
BBC Culture, with reviewer Nicholas Barber opined a bit differently, offering three stars on its review. "watchable but ultimately unmemorable", and possibly "the most disappointing MCU [Marvel Cinematic Universe] film yet" he wrote nonetheless.
"Hiring a writer-director who specialises in muted, documentary-like dramas for an action spectacular about interstellar demigods may not have been the wisest choice," he explained.
John Nugent for Empire in unison with BBC settled on three stars, noting the inclusion of "a genuine sex scene, and an onscreen gay kiss" were indeed firsts for the MCU.
With a warning sentence though "But anyone anticipating the first 'arthouse Marvel' should temper their expectations,"
"Director Chloé Zhao's entry into the superhero world is assured, ambitious and told on a dizzyingly cosmic scale – but even it can't escape the clichés of superhero storytelling."
'Right to take her time' Despite its critics, Eternals is "still worth seeing for all fans of the MCU, from casual to diehard", according to Screenrant's Molly Freeman. She visualized the movie as "a thrilling, epic superhero adventure all its own, with a captivating emotional heart brought to life beautifully by Zhao's direction."
Freeman's opinion also described Eternals in her words as "a Marvel movie unlike anything the MCU has seen thus far."
The Evening Standard, first among the previous others showed enormous generosity with its four-star rating on review,and exhibited unrestrained accolades not void of caveats. "The whole cast are fabulous, with one exception," wrote Charlotte O'Sullivan. "Chan's a bit wooden. As far as the script's concerned, she's the chosen one. But I wish Zhao hadn't chosen her."
Clocking in at more than two-and-a-half hours long, Eternals is a long film, O'Sullivan said, but with good cause.
"Does it take an eternity to end? Not at all. With characters and concepts this strong, Zhao's quite right to take her time."
Eternals is in cinemas from 5 November.