If you are looking for the best mounting system for your iOS gadgets, RAM Mounts offers a wide range of mounting solution for every iOS products even the latest releases.
RAM has a versatile system that allows users to mount their device on their cars, airplanes, power bikes, boats. Or on corners of the house like windows, surfaces,etc.
It uses diverse technologies to keep you gadget secure when you mount them. It uses GDS ® and Intelliskin® technology to protect your iPad from drops and rugged use; It also has standardized GPS charging pins.
Using this mounts keeps your iPad tight and secure, and you don't need to be wary of it falling off. It's also compatible with variety of GDS® vehicle docks and accessories.
Intelliskin® is a protective sleeve featuring GDS® technology and military grade drop protection. It has an integrated GDS® connector molded directly into the skin and ruggedized docking contacts on the skin's exterior to protect your iPad's charging port thereby extending the life of your iPad.
No matter what version of iPad device you own, RAM iPad mounts provides robust mounting solutions to secure your iPad in the most safer way. You will find mounts for any type of device and durable ones too. They allow you position your iPad in a portrait or landscape position.
How to fix RAM iPad mounts
It's simple to fix; slide in your iPad into the cradle and roll the clip at the top over the device, the clip secures your device in place. The side buttons, camera and charging ports are exposed for easy access.
It comes with roller design where you can fix a round ball base to socket arm to keep the mount in place. Some iPads mount also comes with attachments points to place your Apple pencil.
Equipment you will find in a standard RAM Mount includes a locking section cup base, screws custom cradle, B and C size ball and socket arm.
Where you can buy RAM iPad mounts
You can buy RAM iPad Mounts at any online retail store like Amazon, eBay, Konga, etc. Or you buy from any local hardware store in your area
Example of iPad RAM mount
#1. X-Grip® Tablet holder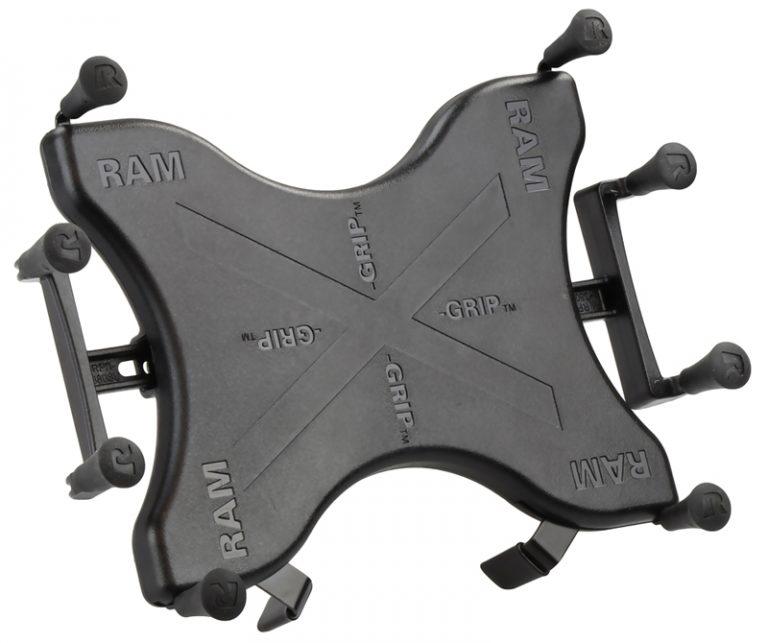 Spring loaded universal tablet holder for 9inches to 10 inches tablets with or without cases. Every access grips knob on the back of holder and allows for quick release of your iPad. Can be used for 7th generation iPad .
#2. RAM-Hol-TAB20U (RAM® Tab-tite™)
Spring loaded holder which will secure your iPad, supports iPad from 1st generation to 4th generation without case. The interchangeable cups allows you to modify the holder when upgrading device.
Its very much compatible with B and C size RAM® round ball bases for attaching a double socket arm. Ball and socket technology used on the mounts allows for near infinite adjustability.
#3. RAM-Hol-TABL20U(RAM® TAB-lock™)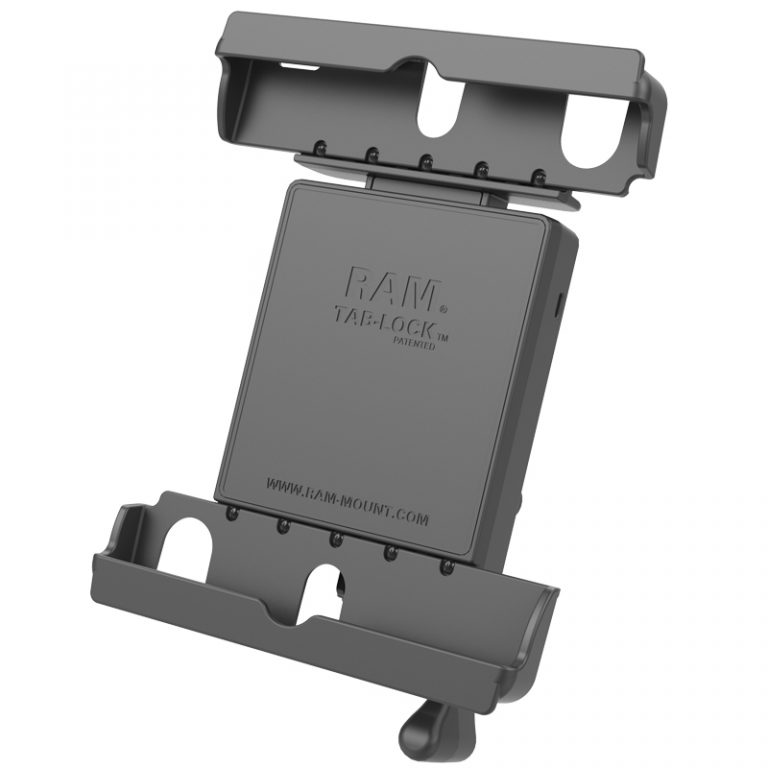 Spring loaded backplate for easy placement and removal with a locking version for theft deference.
#4. RAM EZ-Roll'r cradle
This mount is suitable for iPad 7th to 8th generation and comes with every equipment. It secures your device and keeps your entire screen visible.
RAM EZ-Roll'r cradle has attachment points at the back to attach a RAM® round ball base. Also there is an attachment point on the side of the cradle to allow placement and removal of Apple pencil.
#5. RAM EZ-Roll'r cradle for Apple iPad pro 12.9″ 3rd Generation
This RAM iPad Mount comes with a cradle that secures your device while keeping your screen visible. There are three attachment points at the back to attach a RAM® round ball base and an attachment point by the side to place and remove Apple pencil.
it's made of high strength material which maximizes longevity of the cradle. Access points like charger ports are not blocked when you fix the iPad. It's roller design enables smooth placement and removal of iPad pro.
Final thoughts
The list is endless as there are varieties of RAM mounts for your iPad and other tablets. Just find the one that fits your gadget.
This article was first published on August 11, 2022 5:49 p.m. WAT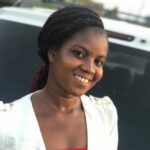 I am an experienced tech and innovation writer. It's been 2 years+ I started writing at Terecle, covering mostly Consumer electronics and Productivity. In my spare time, I enjoy reading and learning the latest happenings around the tech ecosystem.
Was this article helpful?