Failed relationship quotes are a positive resource we pen for anyone going through a heartbreak or similar issues to see a brighter light and embrace a fresh start.
Love the saying goes is indeed a beautiful thing when you find it with someone who feels the same way about you.
But, does that mean finding love will mean being together with him or her forever? Most likely not!
Breakups are as common as it gets these days and they are tons of reasons why people cannot be with whom they truly love and that is okay.
However, what do we do when a romantic relationship fails? Apparently, that's a lot to take in many, some do not know a good way to handle it, and some think they are handling it well enough. In the face of some events, will find out they never did.
There is actually no shame whatsoever in a failed relationship, though it is important that we admit the hurt, the heartaches, the sleepless nights, the errors we made, and above all resolve to forgive, let go and try again.
Do not nurse the warped mentality that when someone tells you honestly why they don't want you, it will help you move on. Well, maybe to some people but it's usually not always great to anchor your peace on others.
It is rather wise and more fulfilling to choose to heal and work towards it and this is our aim for compiling this article on failed relationship quotes, we hope that the wise sayings in these lines will heal you and help you recover as well as live happy again.
65 Failed Relationship Quotes
Below are 65 failed relationship Quotes for you, and to share with anyone you feel could use a heart balm.
1. The key to successful relationships is recognizing who can fulfill what – naturally.
Relationships fail, we remain discontent because we are forcefully trying to fill all.
This is a powerful realization, when it hits you, it can make you more content with relationships, people, and even yourself, especially when you start to apply the same principle to yourself.
You cannot be everything to someone just as no one can be everything to you. —Drishti Bablani, Wordions
2. The one thing women don't give themselves because if they didn't care about the jerk they wouldn't still be hanging onto another conversation that tells them what they already know: He just isn't that interested in you. — Anonymous
3. The anal retentive art of perfecting every ending with meaning, rather than just accepting you went through something rather sucky and they just do not care.
4. The act of closing something with someone, when in reality you should slam the door.
Shannon L. Alder
5. "Most relationships fail because couples fight with pride more than they work with love." – Unknown
6. Your tune,
That's what stays in my mind
All the time
But, I never knew that
It would be the only thing
For a lifetime!
—Jyoti Patel, The Forest of Feelings
6. We are a false magic —Jessica Perez Dimalibot, Wind Bells
7. They say "most relationships fail due to poverty." I completely disagree with that. I have seen couples who come from foreign countries and they started their life from nothing, they don't even speak English, and today they live a better life than many couples I know who are born in the USA. I think most relationships fail due to the lack of motivation, lack of communication, and lack of goals. —Beta Metani' Marashi
8. Life is a funny arena, marrying early doesn't always mean making a wrong choice. Marrying late doesn't always mean making the best choice.
In fact marrying late may mean you "settle" for whoever you get which may not actually be who is best for you.—Ian Ochieng
9. Sometimes, in a relationship, we fail to put two and two together because we want so much to keep one and one together.
Robert Brault
10. He's an asshole who honestly thinks he's doing right and treating her right, when all along he is just being an asshole.- Mark W Boyer
11. Guys will get the girl everyone wants, then forget she's still the girl everyone wants…
Ian Ochieng
12. "You must make a decision that you are going to move on. It won't happen automatically. You will have to rise up and say, 'I don't care how hard this is, I don't care how disappointed I am, I'm not going to let this get the best of me. I'm moving on with my life.'" – Joel Osteen
13. When she greets you in the morning, that's just common politeness. When she drops her handkerchief in front of you, that's carelessness. And when a girl at your part-time job gives you her e-mail address, it's because she wants you to cover her shift. I don't believe in coincidence, fate, or destiny. All you can believe in our company orders.- Wataru Watari,
14. To be rejected by someone so truly awful: the deep injuries this has caused will be the hardest to fix.
A.D. Aliwat, In Limbo
15. "Most relationships fail because one person was being loved too much and the other wasn't being loved enough." – Unknown
16. In a way, I cherish my numerous heartbreaks almost more than the actual love that preceded them, because the heartbreak has always proven to me that I can feel.
Dave Grohl, The Storyteller: Tales of Life and Music
17. "You realize that you fell for who you thought he was going to be, not who he was…."– Unknown
18. "Some people are meant to fall in love with each other, but not meant to be together." – Unknown
19. "We failed to see relationships that we should have. We failed to communicate from one agency to the other. Those are part of what we are learning today." – Bob Graham
20. "Relationships end, but they don't end your life. But people do often spend more time finding out about failed relationships than finding successful ones." – Steve Martin
21. "When you said you will be there for me, guess you meant only when times are good." – Unknown
22. "Failed relationships can be described as so much wasted makeup. Forget the laughs, forget the fights, forget the sex, forget the jealousy. But take off your hat and observe a moment's silence for the legions of unknown tubes of foundation, mascara, eyeliner, blusher, and lipstick who died that it might all have been possible. But who died in vain." – Marian Keyes
23. "The more chances you give someone the less respect they'll start to have for you. They'll begin to ignore the standards that you've set because they'll know another chance will always be given. They're not afraid to lose you because they know no matter what you won't walk away. They get comfortable with depending on your forgiveness. Never let a person get comfortable disrespecting you." – Unknown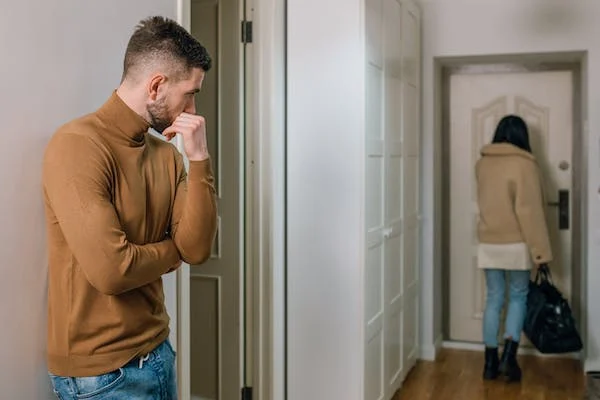 24. "…there was nothing left of their shared past. It was like trying to retrace a footprint left behind on the wet ground." ― Tessa Harris
25. "Letting go means to come to the realization that some people are a part of your history, but not a part of your destiny." – Steve Maraboli
26. "There are no failed relationships. Every person in our lives has a life lesson to teach." – Unknown
27. "If the relationship doesn't make you a better person, then you are with the wrong one." – Unknown
28."It's sad when you realize you aren't as important to someone as you thought you were." – Unknown
29."You must make a decision that you are going to move on. It won't happen automatically." – Joel Osteen
30. "Every failed relationship is an opportunity for self-growth and learning. So be thankful and move on." – Unknown
31. "The success or failure of any relationship depends not just on how we feel about each other, but on how we make each other feel about ourselves."– Tonya Hurley
33. "The majority of failed relationships are due to poor choices, ignoring signs, insecurities, and attitude." – Unknown
34. "If you want a recipe for relationship failure, just wait for the other person to change first." – Harriet Lerner
35. "All failed relationships hurt, but losing someone who doesn't appreciate and respect you is actually a gain, not a loss. Know your worth." – Unknown
36. "You hurt me more than what I deserve because I loved you more than you deserved." – Unknown
37. "Relationships fail because of trust issues, commitment issues, and communication issues." – Unknown
38. "Relationship never dies a natural death…They are murdered by ego, attitude, and ignorance" – Unknown
39. "When you get into a bad relationship the best thing you can do is get out of it as soon you can." – Unknown
40. "I'd rather be happy and alone than with you and miserable." – Unknown
41. "Relationships end, but they don't end your life." – Steve Martin
42. "It's better to be healthy alone than sick with someone else." – Dr. Phil
43. "I TRIED – The sweetest thing you could ever say for a failed relationship." – Unknown
44. "You still mean everything to me. You're just not worth fighting for anymore." – Unknown
45. "Letting go doesn't mean that you don't care about someone anymore. It's just realizing that the only person you really have control over is yourself." – Deborah Reber
46. "One of the hardest parts of life is deciding whether to walk away or try harder." – Unknown
47. "The only thing worse than being in a bad relationship for one year is being in it for a year and a day." – Dr. Phil
48. "The greatest mistake we humans make in our relationships; are we listen half, understand quarter, think zero, and react double." – Unknown
49. "When you end up happily married, even the failed relationships have worked beautifully to get you there." – Julia Roberts
50. "Relationships fail because people take their own insecurities and try and twist them into their partner's flaws." – Baylor Barbee
51. "When someone tells you they are too "busy", it's not a reflection of their schedule; it's a reflection of your spot on their schedule." – Unknown
52. "It is better for someone to break your heart once by leaving your life than for them to stay in your life and break your heart continually." – Unknown
53. "There's nothing worse than walking around and talking about your failed relationship, all day, every day, for months on end." – Max Greenfield
54. "Lots of relationships fail because we spend more time pointing out each other's mistakes and not enough time appreciating each other's strength." – Unknown
55. "Remember there's a purpose to every failed relationship. The purpose isn't to encourage you to lower your expectations, but to raise your standards." – Robert Tew
56. "Without communication, there is no relationship. Without respect, there is no love. Without trust, there's no reason to continue." – Unknown
57. "People should not judge failed love affairs as failed experiences but as part of the growth process. Something does not have to end well for it to have been one of the most valuable experiences of a lifetime." – Ethel Person
58. "Letting go means to come to the realization that some people are a part of your history, but not a part of your destiny." – Steve Maraboli
59. "The problem with relationships today is that everyone has been so screwed over by an ex that they're afraid to let their guard down again." – Unknown
60."Most relationships tend to fail, however, it's not because of the absence of love, because love is always present. It's just that one person loved too much and the other wasn't loving enough. So, if you love someone, tell them and show them." – Unknown
61. "Don't break up. Fix the problem. Start the romance again. Go on dates again. Work on winning each other over again. This is why there are so many failed relationships. If you love each other and are best friends then breaking up is not the answer."– Unknown
62. "I learned something from a string of failed relationships. You don't see a pattern quickly. You see it over time. I learned to stop jumping in at the first sign of attraction. As soon as you're attracted to someone, you go for it – whether or not it's a good idea. Basically, just going out and getting laid." – James McAvoy
63. "When one door closes, another opens; but we often look so long and so regretfully upon the closed door that we do not see the one which has opened for us." – Unknown
64. "Life has taught me that you can't control someone's loyalty. No matter how good you are to them, doesn't mean they'll treat you the same. No matter how much they mean to you, doesn't mean they'll value you the same. Sometimes the people you love the most, turn out to be the people you can trust the least." – Trent Shelton
65. "If we knew how broken we would be after a failed relationship, we wouldn't have put in much love. But what hurts most is, everything seems beautiful from the start, so all we could do was enhance its beauty to perfection. Not knowing each togetherness has its own coupled purpose. "Know the purpose of every relationship." – Jeffery Kwakye
Was this article helpful?