At exactly 13:00 New York time on Tuesday October 19th in California, Google had finally given its latest Pixel phones a formal launch. The new Pixel 6 and Pixel 6 Pro are the latest high-end phones from the company.
With the new Pixels there is room for wider coverage. Yet, the most unique thing is the pricing, going for $599 and $899 as the official starting prices for the Pixel 6 and 6 Pro, respectively, you will be impressed by how inexpensive Google has made it, when compared to similar iPhones, Samsungs, or even OnePlus phones, especially when you consider that Google is providing 128GB of storage in both base models. (The 6 can be equipped with up to 256GB, the 6 Pro has options up to 512GB.) The new Pixel 6 and 6 Pro represent a new push from Google to make phones that are competitive with the best from Apple and Samsung, these prices are just lower than the competition.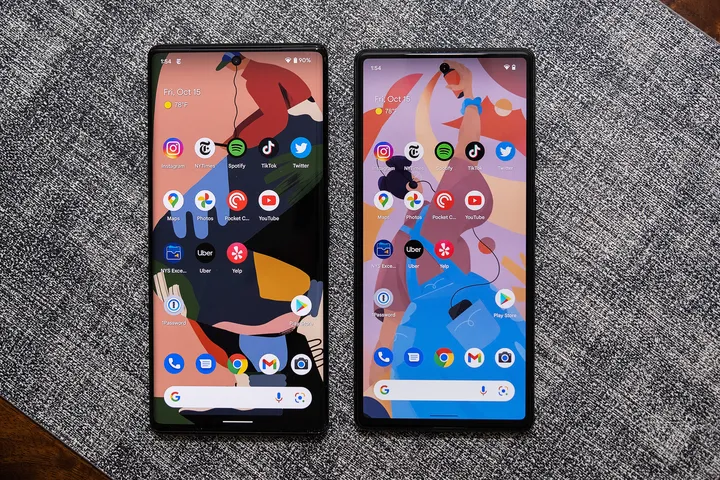 Another huge thing you cannot miss with the Pixels is their new processor, a custom-designed ARM SoC (System on a Chip) that Google is calling Tensor. Google says it's competitive with the Snapdragon 888 from Qualcomm, which is what you find in basically every other high-end Android phone available right now.
There's a lot going on with this processor. The most important piece is that there's a custom TPU (Tensor Processing Unit) for AI built right into the chip and many main processing pipelines. In addition, there are two high-power application cores, two mid-range cores, four low-power cores, a uniquely designed coprocessor for security, a private compute core, and an image processing core. The Pixel 6 pairs the new chip with 8GB of RAM, while the 6 Pro has 12GB.
Visually, the new phones are a departure from prior Pixel phones. But, they share a common design language, that language doesn't really connect back to the Pixel 5 or the Pixel 4 that came before. Instead, these are flashier, shinier phones, with polished metal frames (on the 6 Pro) and glossy glass backs (on both). Google is offering each phone in three different colors, but the 6 Pro's are decidedly more "professional" (read: rigid) and the others more fun.
The tech giant also launched a Pixel Pass, a subscription service beginning at $45 per month for U.S. customers that will include the Pixel 6 and access to the premium versions of YouTube and YouTube Music.
Nonetheless, Google's has made a few rules for reviewers and influencers, that we can write about hardware impressions and specs but not provide any details on software, performance, or image quality. This is meant to provide a sort of hands-on user experience. Yet, in time we will keep you up to speed with the necessary.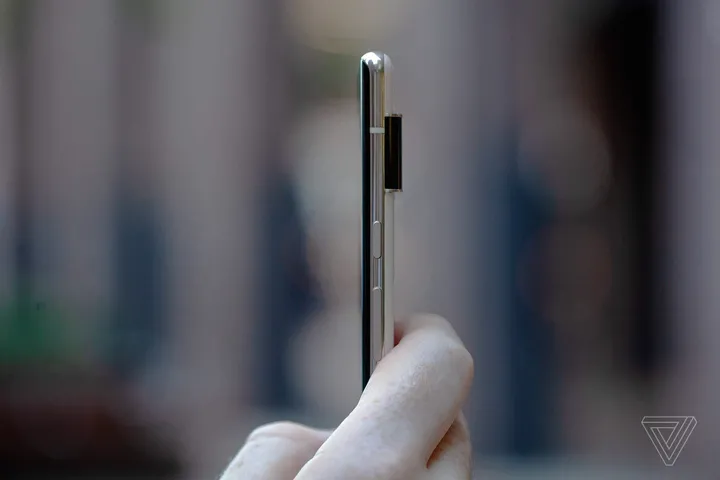 The most prominent feature on the 6 and 6 Pro is the back camera housing. That could pass for "a ledge"; Google seems to refer to it as a "bar," this is an enormous protuberance that spans the entire width of the phone and houses two (Pixel 6) or three (6 Pro) cameras and related sensors in it. The bar is large, but unlike camera housings located in the upper corner, like you get on an iPhone or Samsung, it doesn't cause the Pixel 6 or 6 Pro to rock when placed down. A case will likely help mitigate the size.
Furthermore, the front cameras differ between the models, too, with the Pixel 6 getting an 8-megapixel, 84-degree field of view and the 6 Pro using an 11.1-megapixel, 94-degree camera.
Also the Pixels camera software improvements allow better capture of darker skin tones, part of Google's effort to make the camera more inclusive. The camera can reduce stray light in photos, which can make dark skin appear ashy, and has improved white balance and exposure tuning to more accurately reflect skin tone, Google said.The phones will go on sale at U.S. wireless starting today, October 19th, and will begin shipping on October 28th. Google says all the major US carriers, plus retailers such as the Google Store, Amazon, Costco, Walmart, Best Buy, etc will be major distributors of the phones.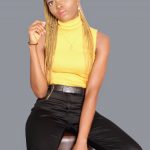 Was this article helpful?