Holidays
Firework Safety Tips for Kids and Pets at All Seasons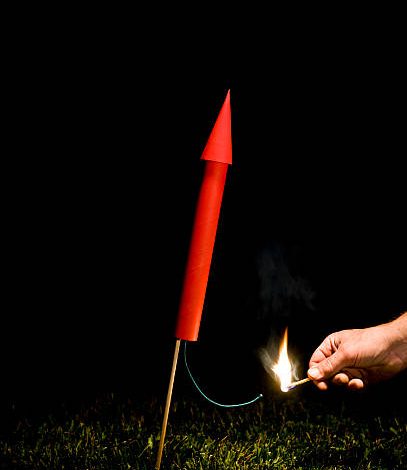 It is also another time of the year where fireworks almost cannot be ignored – Yes, it's Christmas season and fireworks have been popularly associated in modern times with festivities and celebrations celebrated annually, some of which are usually historical or religious. The multicolored display and the sonorous sounds they produce are always an undeniable thriller to both young and old, with kids all the more fascinated by its sight, and making them look forward to that time of the year where they'd get to see another round of similar display. This wait, can sometimes trigger young kids to participate in the lighting of their own personal fireworks which may sometimes expose them or others like them, as well as adults to severe danger or related fireworks unexpected disaster.
As colorful as fireworks are up in the sky when lighted, it is also dangerous especially for children who attempt to light them without any experienced adult supervision. Statistics according to the Consumer Product Safety Commission, an approximate of about 9,100 injuries sustained in 2018 were fireworks related and about 5,600 were emergency cases – from June 22, 2018 to July 22, 2018. Children 10 to 14 years had the highest estimated rate of emergency department-treated, fireworks-related injuries – among this demography were cases such as permanent loss of sight, loss of hearing and limbs. Furthermore, poor or unprofessional experimental use of fireworks can lead to serious burns of the face and hands, and even death at extreme cases. This are most likely due to amateurs attempting to use homemade, professional-grade, or other illegal fireworks and explosives, to catch fun. Also, an estimated 1,200 injuries were from less powerful devices such as small firecrackers and sparklers.
Safety Tips For Kids and Pets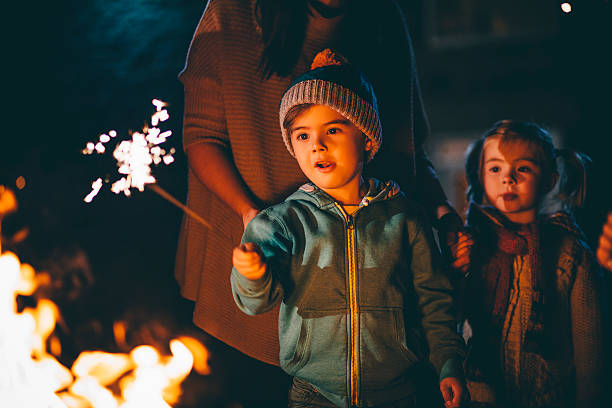 If consumer fireworks are legal to buy in your locality or region be sure to follow the following safety tips and guidelines especially for Kids and pets.
Children should never be permitted to light fireworks as well seriously warned against it, older children between the age of 15-20 should have the close supervision of adult if it is essential they light (This also applies to any adult above the age of 20 who is new to lighting fireworks or not so fluent with its usage.)
All firework instructions should be carefully read, understood and adhered.
Strictly warn against horseplay – pointing or throw fireworks at another person should not be tolerated on any account and make sure bystanders are at a safe distance.
After drinking alcohol, or impaired by drugs it is advisable to never light fireworks.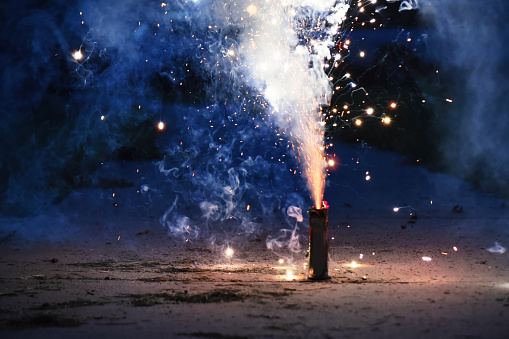 Fireworks should never be lit inside or into a can or container.
Never use fireworks while impaired by drugs or alcohol it is highly inflammable.
Anyone lighting fireworks or standing nearby should wear protective eyewear, and avoid any part of their body coming directly or indirectly in contact with the fireworks.
Never hold lighted fireworks in your hands or attempt to light them indoors.
Use and light fireworks away from people, houses and flammable material
Only light one firework at a time and maintain a safe distance after lighting
Always ensure you keep a bucket of water nearby for emergencies.
Note: If a firework does not go off after itis lit, do not attempt to re-light it. Rather, soak the unsuccessfully lit firework in water, and throw it away.
Better yet, consider using safer alternatives, such as glow sticks, confetti poppers or nicely colored streamers. You could even opt to sit like a King at a safe and let the experts handle the fireworks show, while you stay entertained.
What To Know about Sparklers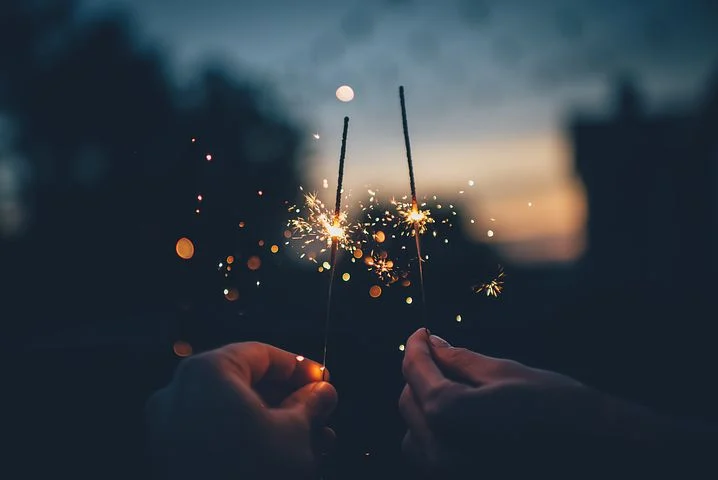 Sparklers are usually a milder form of explosive that fall in the firework family. Parade routes and festivals are usually graced with children and young adults with sparklers in hand, sparklers are a lot more dangerous than it appear. Burning at about 2,000 degrees – hot enough to melt some metals. Sparklers can quickly set fire on clothing and cause burns that could be very severe when dropped on skin. The National Fire Protection Association, sparklers alone account for more than 25% of emergency room visits for fireworks injuries. For children under 5 years of age, sparklers accounted for nearly half of the total estimated injuries.
We trust you liked this article, please subscribe to our YouTube Channel for our videos and you can also be a part of our Facebook family.