Wow!
Words, words and Words.
What else do we have, yes we know it's a weapon but in this gruesome act. We don't need this, it's not half good enough for Uduak Frank Akpan. Not when I'm more than certain Ini Umoren must have used the same weapon in her final minutes, hoping he'd listen. I hear her say "at least let me go since there's really no job, I'd survive, please let me go you've had your way with me. I won't tell, I'd take pills, I'd stay mute" Frank-ly Uduak(Pun intended). He'd tossed that away, until she was breathless, and unmoving.
Don't you dare tell us what's done trending! Don't you dare tell us what she did wrong, don't you dare tell us we should hear from both sides first, (where's Ini today to speak for herself?) or you dare say she caused it, she must have been provocatively dressed. Don't you even dare tell us, that men are too wrongly accused for rape cases on false grounds these days, Don't YOU Dare! It's nothing like what women go through. Not a thing!"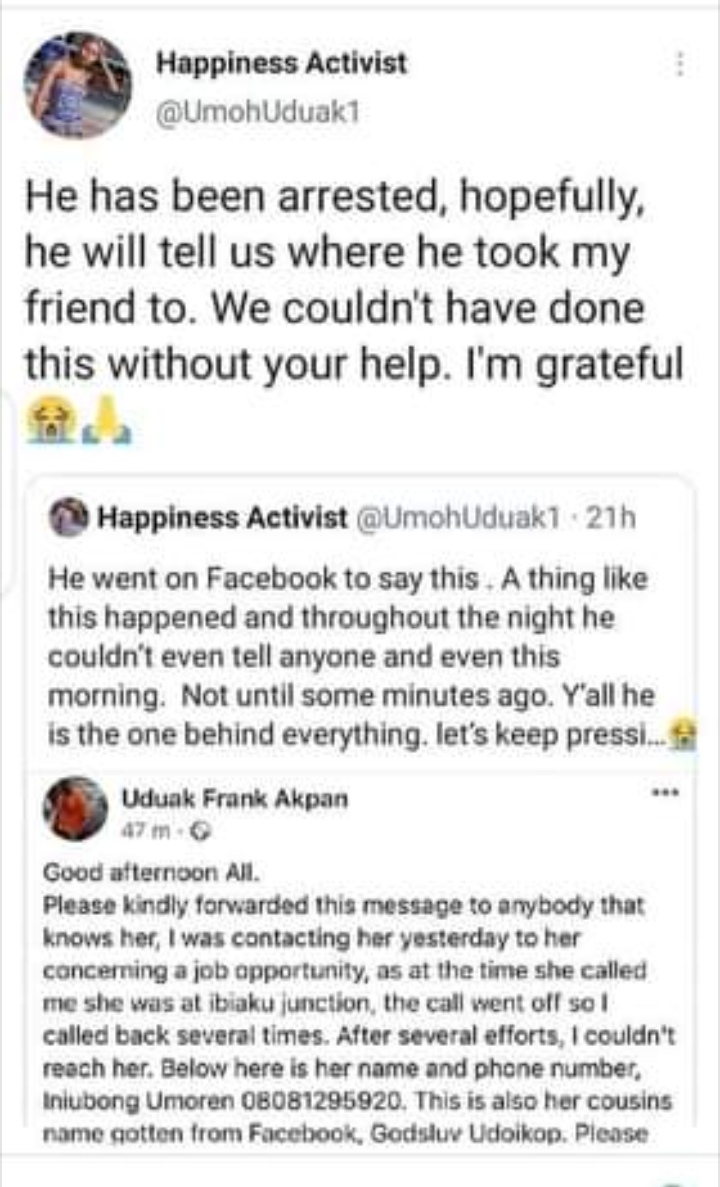 "Get a job, don't be idle or depend on a man's money, she did"
"Go during the day," she did
"Tell someone your whereabouts," she did
Who knows maybe even prayed before leaving!
Being a woman, is all great or our lives is all bliss, says Man. Wait man, until you are in a position that you can do nothing but talk or cry, wait until you're in a position that even to save your life you can't lift a finger, wait until you are in a position you rather end it all because you couldn't end the person in picture. You just Wait, Dear Men.
You can't handle a false accusation right? That's if really it's false, but we handle worse everyday of our lives. Women can't dress in a certain way, sit in a certain way, walk in a certain way, style our own hair in a certain way, speak in a certain way, play in a certain way, party in a certain way without being certain we surround ourselves with bodyguards, eat in a certain way or even compete in a certain way. Now, you call that bliss!
Amidst all this women stay strong, dogged, beautiful and resilient like "Ini". Women can't change their gender, can they? So they embrace it, fight for it and stand up for it. Iweala did, Chimamanda did, Queen Elizabeth did, Oprah Winfrey did, and so do we, or rather try to. So did "Ini" the orphan, hopefully she'd save her kids from the life she once lived but right here and now I wish she wasn't so courageous or so bold, she'd be alive even one more day!
Location : Uyo, AKS, Nigeria.
Dedicated to: Lt Ini Umoren
Written By Kani
Was this article helpful?