In every home with a garbage disposal that isn't properly managed, it is bound to stink, and yes that is what we expect from garbage, especially if kept overtime. But, they do not always have to smell around your home inspite being garbage, yes, you read right. It is both a sore and an embarassing sight to have an august visitor walk into the warmness of your home and the first thing that meet their nostrils for a welcome is the stench odor from your garbage disposal, itis an even more likely situation when your guest is hyper – smell sensitive.
Definitely, no one wants to be in such situation above, so how can our garbage disposal really be handled better. Garbage disposal smell can be managed in such a way, that it is unnoticed that there is a garbage disposal outlet in your house or home, good news right?
Healthy Remedies For Garbage Disposal Smells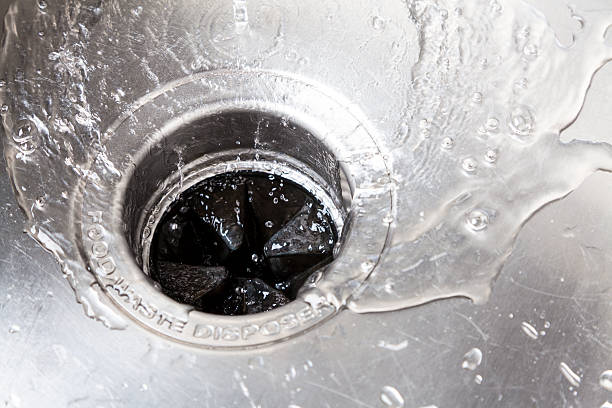 The first and most effective among a few things you can do to keep your garbage disposal clean and free of unpleasant smell, is by inculcating the prevention strategy. By prevention we mean you will need to be careful not to dispose just about anything into your garbage disposal, and ensure to rinse it regularly.
Apply Baking Soda and White Vinegar
To have a truly fresh smelling garbage disposal, you should consider the natural remedy of applying baking soda, pour in ¼ cup of baking soda into it, and also add a cup of white vinegar to it. This combo will produce a bubbling effect, naturally eradicating bacteria and germs that may have caused odor.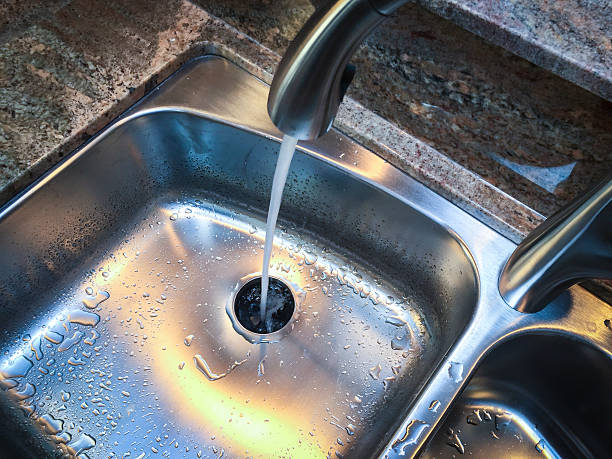 Leave it to bubble for a few minutes and next run some clean water through the disposal to clean off mineral deposits that holds on to smelly germs. Also, you should repeat this practise at least once a week to keep it smelling fresh.
Apply Mouthwash
Originally designed, to kill germs that cause bad breath in your mouth, they have same effect in the garbage disposal, and a plus, the chemicals present in a mouthwash rubs on it making it smell fresh. Just rinse your disposal with a cup of mouthwash whenever it needs to be cleaned and after.
Apply Scouring Powder
When using scouring powder to clean your disposal and get rid of it smell, sprinkle about ½ cup of your selected scouring powder brand, down the disposal and add a little cold water. Let it sit, for about 15 minutes, then add more cold clean water to the disposal. The gentle abrasion of the powder will clean the blades, and ultimately get rid of the bad smells.
Avoid Undissolvable Food Particles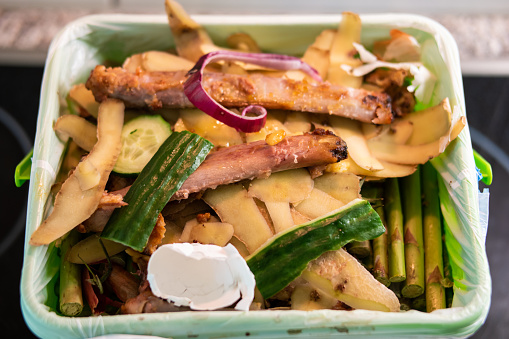 Some food particles are too solid and do not grind up well in a garbage disposal. Others might be too greasy and at such dull the blades, and clog up. Avoid introducing these food types in your garbage disposal. E.g Oils and fatty meals, meats – both cooked or uncooked, fibre-like vegetables and fruits, such as ginger, mangoes, corn, egg and it shells etc.
Use Citrus Fruits
Citrus fruits are acidic and contain natural oils that are antibacterial and anti-fungal. Plus, they make your garbage disposal have a pleasant, citrus smell. Most of these oils are in the rinds of oranges, grapefruit, lemons, and limes.The citrus oils kill odor-causing bacteria and whisk away stinky residue in the disposal.
Other things you should do while applying any of the materials above, are:
Add a tablespoon of dish soap onto a scrub brush, Do not, use your fingers for any reason to dislodge any particle.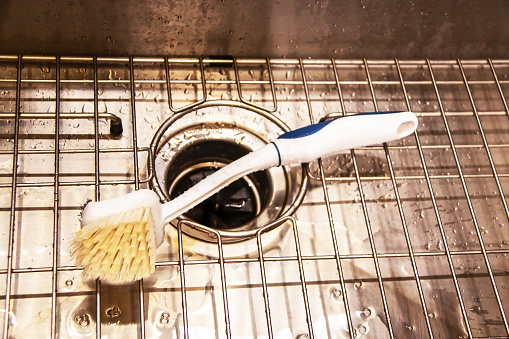 Next, scrub with a brush the visible portion of the garbage disposal, e.g the seam where the disposal flange meets the sink basin and any other visible areas.
Alternatively, plug a drain in your sink, fill the basin about halfway with water, and then add a bit of dish soap, or any natural cleaning agent.
Next, unplug the drain and activate the garbage disposal. The soapy water will rinse off hidden nooks and crannies.
Was this article helpful?