Invest
Highly Effective Long-Term Financial Goals for 2022 You Should Set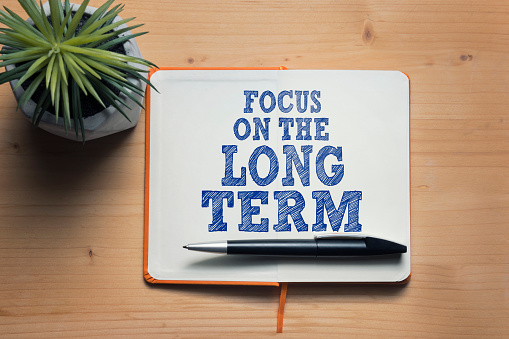 In two of our previous articles we carefully took out time to capture short-term financial and medium-term financial goals for 2022 you should set, to help you see that financial difference, freedom and retainability you need as the years go by in both your business and personal life. But, in this new article we will be shedding light on Long-term financial goals – what they are, what goals can be called long term, how to achieve them. Without further ado, let's get right to it.
Long-Term Financial Goals as the name implies, are ultimately financials gaols that is looked forward to be achieve in the nearest couple of years, usually 5 or more years. Long-term financial goals are particularly unique and requires a deliberate planning, effective strategies and modus operandi to be achieved by an individual.
Examples of Long-term financial Goals for 2022
They are various types of long term financial goals but to tailor some of these ong term goals to fit your individual need or financial goal, it's best to ask yourelf necessary questions, to help you envision clearly.
Questions such as:
Where do you want to be in 5 years with your job, career, business, and side hustles.
On a scale of 10, can your current income, salary help you attain that life choices?
Would you like to maintain such standard of living after retirement?
Do you hope to have a financial coverage for your kids? If yes, to what extent or ages?
Save for retirement:
This is a long-term financial goal. Unless you are in your 60's, we are talking anywhere from 5-40+ years in the future. Contribute To Your Employer-Sponsored Retirement Plan
Most employers sponsor qualified retirement accounts.  They are also known as 401(k) or 403(b) plans for US residents. your money grows without being taxed. Until you take withdrawals in retirement. Because a secure retirement is an important long-term goal. But, saving for retirement is a financial goal you should plan for when 30 years old, at the latest.
The ultimate long-term goal is to retire, but an increasing number of people see a real, traditional retirement with the constant golfing and cruising around the world as out of reach. Which makes sense when you consider that 25 percent of Americans have exactly zero retirement savings. But 2022 is when you change that narrative and start making plans. No matter how old you are or how much money you have (or don't have) saved up, it's literally never too late to start saving for retirement—you just might need to be more aggressive with your investment strategies.
Save for your kids' college education:
What is the only way to ensure your child gets the education you desire? Make a long-term financial goal. And start your child's college fund today. A great long-term financial goal is to set up your children for college. A college degree is increasingly seen as the "new" high school diploma—the least amount of education you need to get a decent job, and college is not getting cheaper.
Opening a 529 College Savings account is easy, and depending on how much time you've got it can provide a free ride to your kids or at least defray those costs. Keep in mind that if your kids decide not to go to school, using the 529 money for any other purpose can come with a stiff penalty from our friends at the IRS.
Become a millionaire
A millionaire is an individual or household that has accumulated at least million dollars net worth. They have likely achieved this by setting and accomplishing many of the long-term financial goals.
Plan to be financially Free: Depends on your annual expenses. The age you choose. And the lifestyle you desire to lead. But, living off one's savings and investments can definitely be accomplished. Long term: Financial independence financial goals often seem impossible at first, but they really just take time and patient effort. Financial independence is something everyone should be working towards.
What that means is that you have enough income from assets (investments, properties, etc.) to cover all of your living expenses, so you no longer need a job. Keep in mind that attaining financial independence isn't just about having more income — it can also be about lowering the cost of your lifestyle to match the assets you have.
Eliminate all non-mortgage debt
Early payment of your mortgage is a great long-term financial goal, and the first debt to look at is high-interest debt. That being your credit cards. Interest rates on credit card debt are very high. There is no better use for your excess cash than paying off your credit card bills.credit card debt grow will cause plenty of serious financial problems down the road.Then look at your automobile loan. If you have one. Next up is student loan debt.
Make an end of life plan:
Death is Most legal experts suggest getting these documents in place.
Will
Power of attorney for financial matters
Power of attorney for health care
There are more advanced methods of estate planning too. But these are the basics everyone should have in place.
Who should set Long-term financial goals?
Everyone who have come of age – young adults, students all the more should set long-term financial goals, it is not a thing left for parents or seniors rather a better chance of achieving long-term goals is at a young age when you are agile enough to break bounds for your success story.
How To Achieve My Long-term financial goals in 2022
Expand your making money potential
Many good long-term financial goals can be accomplished by making more money. So give your current situation some deep thought. Ask yourself . Find out what you are good at. Then, put in the time and effort to be great at that skill. Take advantage of every training opportunity you have access to. What options does your employer offer? Either on the job training or more formal continuing education are both beneficial
Create a business plan
Consider what specific products or services you will sell. And what price will they fetch? Create a capital plan. Money is one of the first things you're likely to think about when starting a business. Having a solid business plan will help you secure money from a 3rd party, if necessary. Running your own business is no easy thing. But, get it right in the long-term. And it can be both personally and financially rewarding if you set and achieve the right financial goals for your business.
Start A Side Hustle
The list of money-making side hustles is endless these days. The internet has matched people with goods and services to sell. With those that are willing to pay for them.
Walk dogs.
Drive for Uber.
Start a blog.
Create an e-book or product for sale.
Invest
Create passive incomePassive income feels like magic: It's money that flows to you without any work on your part. Investments can be passive, but there's a wide variety of passive channels you can explore (like making money from vending machines, for example).
A small business that you hand over to employees, a piece of intellectual property like a book that you set up for sale online, rental income, private loans—there are many ways to set up passive income streams, and you can set up as many as you like. Make it a goal to set up at least one reliable source of passive income and you'll take the first step to not having to work for a living.
Build a Relationship with a money mentor
observed them, and listened to them. Sometimes I emulated them. They do not have to be formal mentoring arrangements. So find someone who has had success with money. When it comes to money, a parent, family member or close friend are the best options. As long as they have achieved some level of success with their long-term financial goals. Ask them questions and see what you can learn.
S – specific
M – measurable
A – achievable
R – realistic
T – Time bound
Long-term financial goals by nature are challenging. They take a good number of years to complete. So, if you do not make a plan. And start now. You may never accomplish important long-term financial goals.
We trust you liked this article, please subscribe to our YouTube Channel for our videos and you can also be a part of our Facebook family.