Home security systems are a group of physical electronic components that works for the protection of the home or office. It comes with a smart security camera, motion sensors, entry sensors, glass break sensor, sirens, keypad, panic button, base station, smoke detectors, and other important components.
Here's a List of the Best Home Security Systems
1. SimpliSafe
This home security system goes for $19.99 subscription paid monthly with a 60 day monitoring back guarantee . It comes with a 24/7 professional monitoring , and easy no drill installation.
It is powered by Fast Protect™ Technology which helps verify security threats for priority dispatch and faster police response when it senses a threat. You are assured of protection against intruders and agents, monitors leaks, checks floods, fires, also detects smokes.
With motion sensors you can get a precise human detection and fast response; it can detect people and ignores pets. There is an instant alarm response, a text will be sent once the siren goes off to help you confirm or cancel the alarm; an agent will call if you do not respond to the message.
With RapidSOS technology agents who are monitoring 24/7 can send critical household data instantly to 911 centres for quick and acute response.
You don't need to worry power because there is a battery backup and cellular connectivity which comes in handy if your battery is low or connection is off. Its system is compatible with Alexa, Google Assistant,Apple Watch.
Additionally, you can control the system using the SimpliSafe app and do not forget you have a lifetime protection guarantee.
One of the downsides to this home security system is that indoor camera is not impressive, but every other thing is okay for a security system.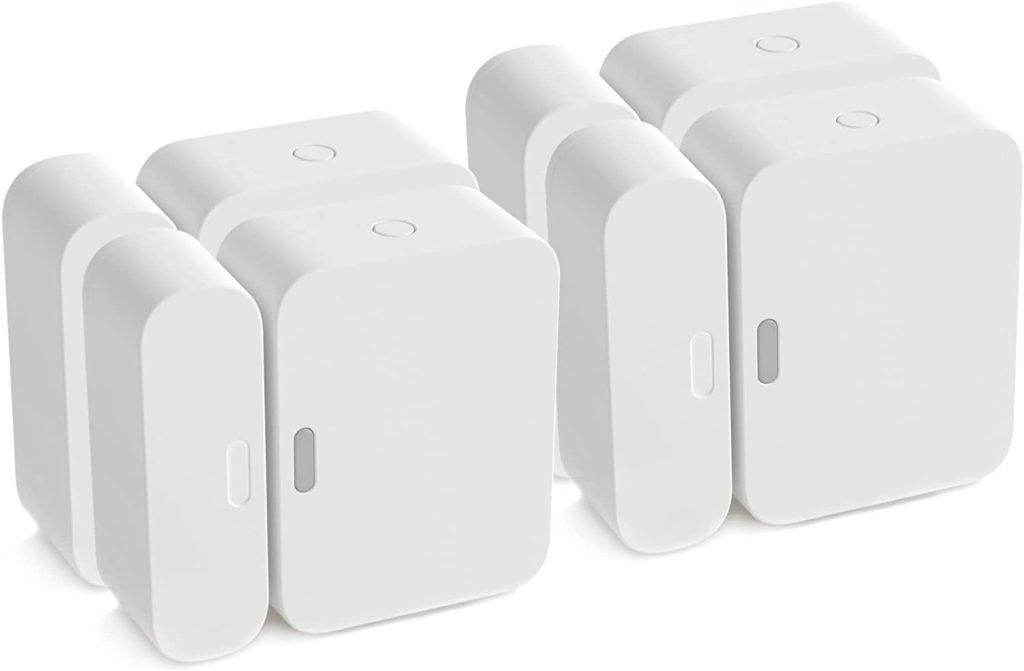 2. Frontpoint
Frontpoint goes for $34.99 per month. It comes with the best package anyone would want in a home security system.
There is a 24/7 professional monitoring for assured security, together with an easy DIY setup but you can always call for professional help to set it up.
This security system is powered by an All State Identity Protection. It runs a 100% cellular connection with built-in WiFi backup.
No need to worry as there are no phone lines for burglars to cut and the system in totally smash proof.
Again with the Frontpoint mobile app, you can keep an eye on your home as well as customize modifications, if anything happens the app sends immediate notifications. It is easy to check on your pets and kids as you can stream the video footage live from anywhere.
The sensors in the system if triggered will alert the control panel and monitoring centre, you can also automate lights, door locks, thermostats, etc. with the home automation feature. This particular home security system is one of the best out there with all these nice features and packages. Check it out on Frontpoint.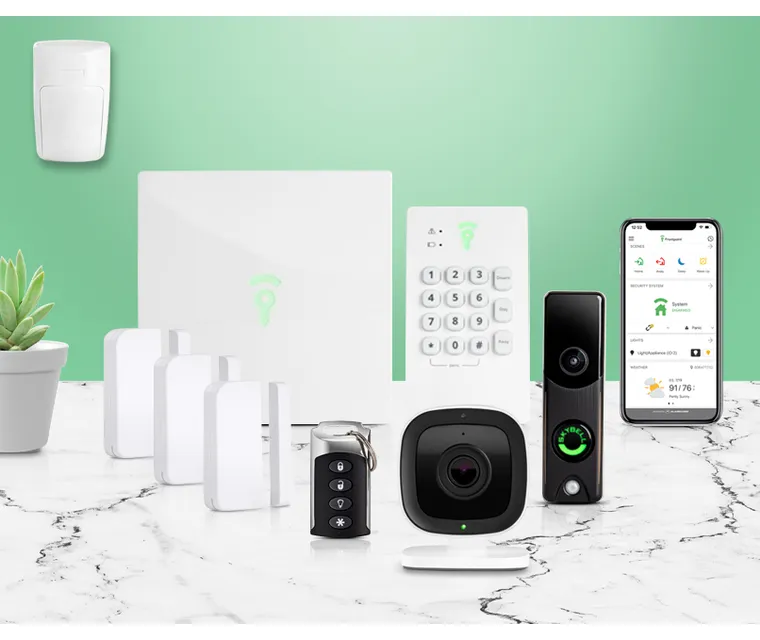 3. ADT
This home security system goes for $28.99 monthly with a 60 day money back guarantee.
ADT has an indoor camera which are stationed at keypoints around your home to monitor thoroughly. With the app you can watch your kids or pets by viewing camera live just with a tap of your finger, you can view any room where the camera is mounted.
There is an infrared LED night vision technology that gives a 24 hour clear picture. It has the smart home automation feature and you get a 24/7 response from the monitoring team.
ADT is expensive with initial installation costs , monthly subscription and early termination fee , but it is all worth it for that fee.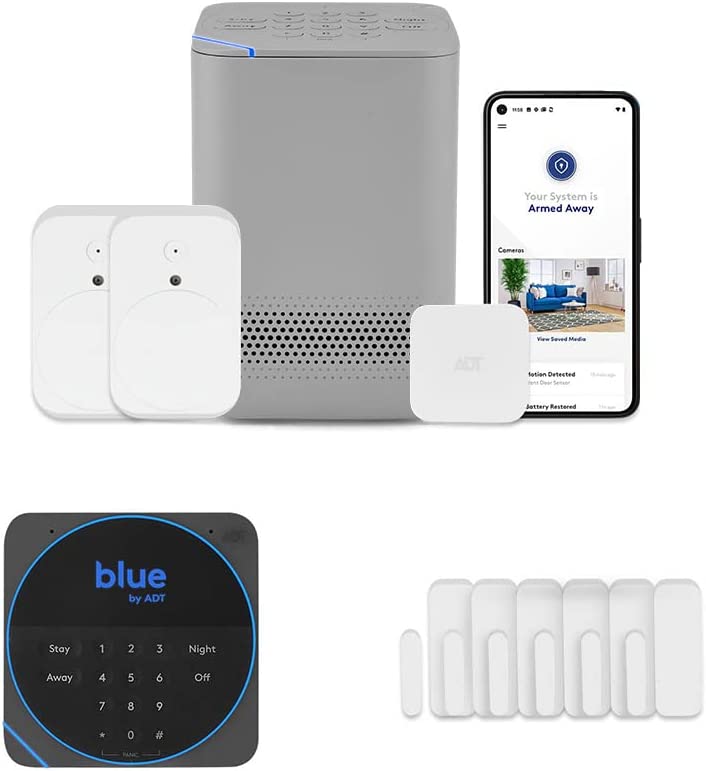 4. Cove
Cove goes for $17.99 monthly also with a 60 day back guarantee that covers even the shipping costs. it is quite easy to setup and use but you can ask for professional help; They also respond to emergency faster.
More fascinating is the InstantText™ technology that makes response 10 times faster.
And it dispatches fewer alarms ; with the Triple Touch ™ Alarm Response, emergency will be confirmed and fewer false alarms will be dispatched.
There is a door, window, motion and glass break detectors designed to monitor and protect the home. The environmental sensors will enable you safeguard the home against fires, smokes and Indoor leaks.
With remotes and medical alerts you can contact the authorities or arm and disarm your system.
Uses 4G Verizon and AT&T LE connection, performs automatic system hourly tests. The indoor and outdoor cameras requires 2.4GHz wifi connection. Verizon does the best coverage, but AT&T panels can be used.
If the power goes out, the home is still secure as Touch panel has a twenty four hour backup to carry In cases of outages. Comes with a Smash and Grab protection.
The Touch Screen Panel allows for a two way communication , you can communicate with six monitoring units and be assured of your protection.
Get the new SkyBell and Kami Doorbell camera with a Cove app integration, combined with indoor and outdoor cameras to get HD video streaming and a two way communication for the home. But you will need a landline or Wi-Fi to communicate with monitoring stations.
There is a Cove app, but you need premium subscription to use the app unfortunately.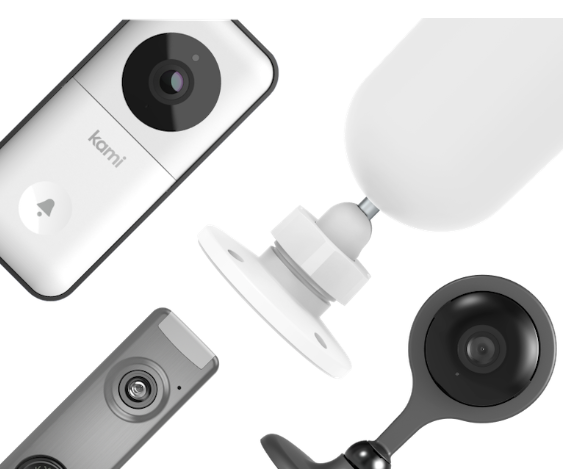 5. Ring Alarm Security Kit
An affordable five piece do it yourself home security system. Expendable with more professional monitoring for an affordable price. It comes with video doorbells, indoor and outdoor cameras, and lights.
There is an unlimited cloud video storage for the camera, supports multiple wireless platforms, also comes with a loud siren.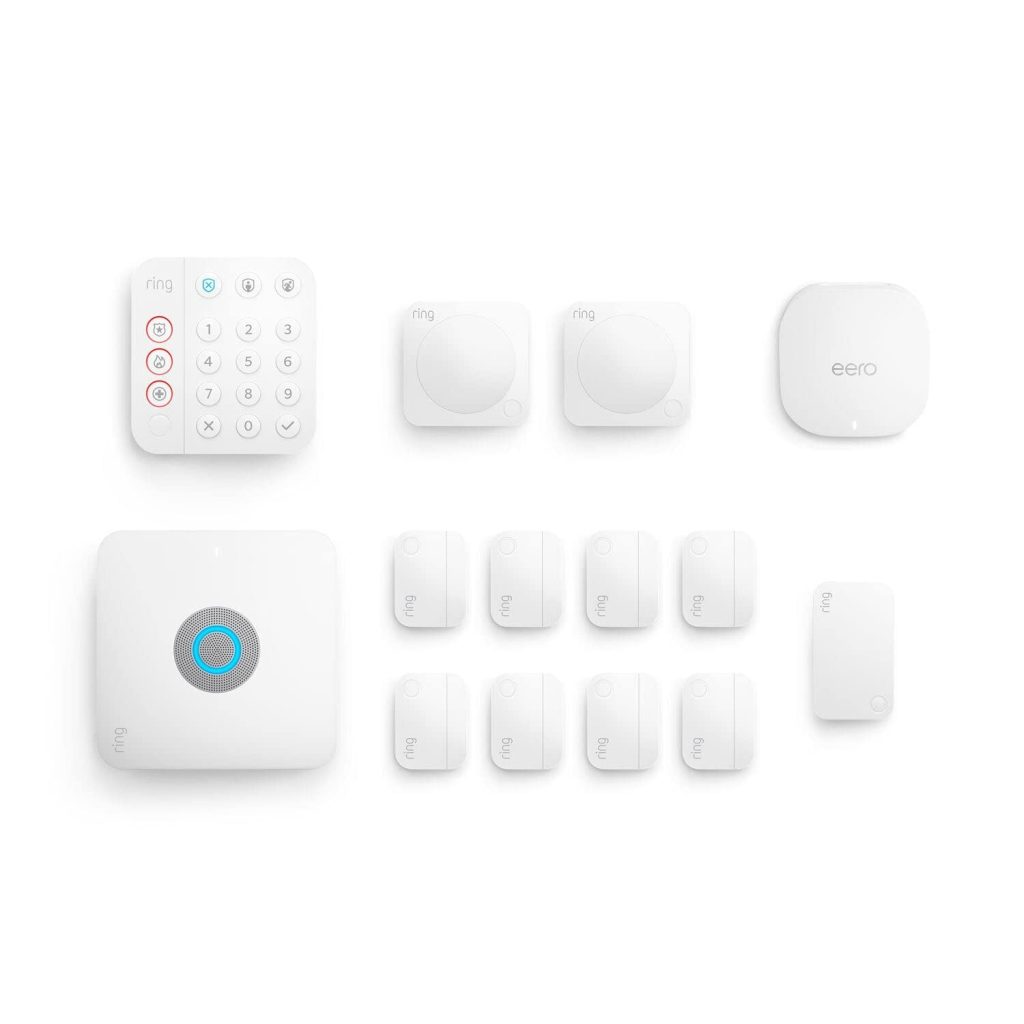 6. Vivint
Vivint goes for $29.99 monthly, it is regarded as the best because it has high end equipment, advanced smart home features , ability to thwart theft.
This particular home security system gives 24/7 monitoring and full control over door locks, cameras , thermostats, cars and lights.
With speedy emergency response, control via a 7 inch Touch Screen Video Panel and a mobile compatible app . You can link this one with Alexa or Google Assistant.
However you cannot customize alarm sounds, too pricey and requires monthly subscription to have remote access.
Each of these listed home security system has its own perks, as well as its downsides. But be rest assured that it delivers value.
Was this article helpful?