Electricity is almost useless without light bulbs to illuminate your vision which ultimately guides your movement around your apartment. At such there are different light bulbs for different services to soothe different type of interior and exterior decorations of both residential buildings and coperate environs. Therefore, the presence of an E14 light bulb in this technologically advanced dispensation is not just timely but necessary.
How can I identify an E14 light bulb?
An E14 bulb are available in different shapes and sizes, but the most famous is the candle-shaped bulb. It can be identified by its curl shaped and also exist in a candle shape design. They can be easily spotted in chandeliers, reading lamps and table lamps and sometimes in oven lamps. This is due to the fact that the E14 bulbs are available in different shapes and sizes both, matt , clear, small, large, round, oval and perhaps in more rigid shapes.
An E14 LED bulb of 4 Watt is a very popular LED bulb on the market. Most usually they fit in every E14 fixture with 4 Watt power consumption. The E14 bulb is very energy efficient too and a powerful light source.
An E14 bulb is one of the most used bulbs in our homes today and is also called the bulb with the small screw socket. It is the little brother of the E27 bulb that we know as the old-fashioned light bulb. The bulb is called E14 because it refers to the socket: 14 millimeter diameter. A bulb with an E14 socket always has the same base but can differ in shape.
What are the most common brands of an E14 Light bulb?
Since reliability is an important asset in lighting. The brands Philips, Osram amd Noxion are amazing choices. Yet you might want to consider, the color temperatures you may need.
Color temperature is measured in Kelvin and defines the light's color tone.
Extra Warm Light: 1700K- 2400KE14 LED (Bulb colour temperature 1700 – 2400 Kelvin and boureates a romantic, relaxed feeling) Utility Areas: bedrooms & living rooms
Very Warm Light: 2400 – 2700 E14 LED Bulb colour temperature 2400 – 2700 Kelvin. Creates a warm atmosphere. Utility Areas: Residential and relaxational places eg, restaurants & hotels
Warm Light: 3000KE14 LED Bulb colour temperature 3000 Kelvin, both used for relaxation and in productive areas. Utility Areas: Hallways, kitchen etc.
E14 light bulbs can be found in many types of small light fittings around the home, eg bedside table lamps, wall lights and chandeliers etc.
Are E14 LED-bulbs dimmable?
Yes they are! With dimmable bulbs it is possible to adjust the amount of light. In fact you will use less energy because the bulb needs less energy when it is dimmed. For some like the Philips Dimtone bulbs you can dim the color temperature and not just the amount of light. You can dim the colour temperature from a warm white light of 2700K down to a warm glowing light of 2200K. With the same bulb, you can create an ambient light for relaxed Friday evenings to a functional warmer white for reading and hobbies.
How To Convert an E14 light bulb to an E27?
Convert lamps with an E14 fitting to an E27 fitting allowing you to use larger bulbs for stronger lighting effects. No need for re-wiring or tampering with existing fittings, simply screw into the existing E14 socket and then add your E27 bulb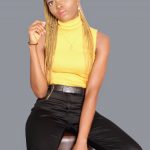 Was this article helpful?