Formerly, before now marketing has been all about the physical or face-to-face hawking of products and services to potential consumers or clients across short and long distances. This nevertheless did not guarantee marketers however, that these customers will seal deals on their services or products due to obtaining satisfaction in what they could see. Hence, the labor of most physical marketers were low-yielding and companies they worked for ran at slow progress. (This agrees with the logic in this article: hardwork or smartwork in today's world). Though, today with civilization and the advancement in technology there has been a significant change in how marketing is done and even more interestingly digitally leaving digital marketers with huge accolades and company or firms they work for, realizing greater returns.
What exactly is digital marketing: Well, as the name implies, digital marketing refers to a type of marketing strategy carried out through advertisements that are delivered through digitized means such as search engines, social media platforms, websites, emails etc. Marketers in today's world maximizes the above tools to reach more potential clients and customers, and gets them more interested in their business, without having to physically meet them. Also, professional digital marketers embrace, and constantly develop new ideas to support and meet their goals, using new platforms, technologies, affiliate marketing , innovations etc to stay updated with the world's dynamics that could be overwhelming in a short pace of ignorance.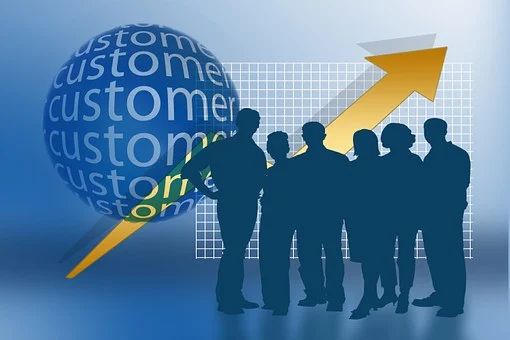 So how do you do that? Well, you need to implement a holistic digital marketing strategy, also known as inbound or online marketing. The right strategy not only makes your marketing more effective, but it also ensures you can get a return from your investment.
Here is how digital marketing Can Solve Physical Marketing Challenges:
1. Create Consistent Branding
Branding is a very crucial aspects of marketing both traditionally and digitally. With variety of similar products available for consumers everyday to choose from, it's important to create a quality, distinct, and recognizable brand. Also, this isn't just a one time thing, it has to be a consistent duty to fit the changes evident in the world. But, most importantly-How do you do this? They are a couple of musts' to consider when building a strong effective brand. Some of which includes: What your company is about (Company name, products or services, local or international etc.) This will guide you on how to create a better brand. Attention to details, from font to colors, style and homogeneity etc influences how your business is perceived by a potential client or customer. This should not be randomly changed but rather maintained and upgraded when need be.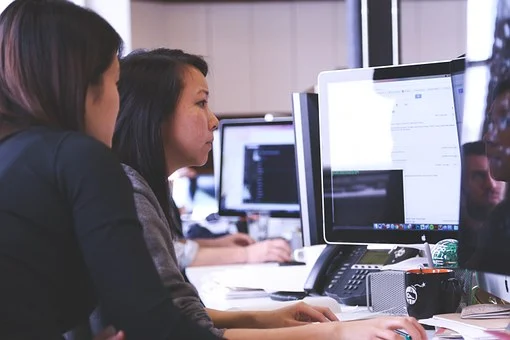 2. Have An Active Online Presence
Businesses who have an online presence realize more customer clients engagements than those who do not. It is crucial for all companies, firms and businesses to establish an online presence. Most persons who run small scale businesses do not think its necessary for them to have an online presence but it is. In short research says taht about 63% of businesses have a website and a whooping 70-80% of customers and clients could be lost to businesses without an online presence. It requires a lot of work no doubt, nothing good ever comes easy.
Next, after securing an online presence is to keep your sites active, build it by creating contents that are inline with your business for your targeted audience and also generate traffic through focus SEOs. This will help people interested in what you do, because majority of persons or customers since digital marketing does not exactly offer direct physical contact. They use your websites to check out your authenticity, make enquiries where necessary before they place a product or service order. Once you know your audience better, you can begin to take actions that truly speak to them, which leads to an increase in traffic and leads. You can generate a follow-up email to provide them with the offer as soon as possible. All these help you make an improve your sales even while you are asleep
3. Embrace Tools and Software
Find tools, and software that will help your company grow, these tools are essential for successful digital marketing and make sure your team uses it consistently and takes advantage of all its uses for desired results. It is essential to make your customer the focal point of your business, hence pay attention and profer solutions to all their complaints as immediate as possible. This will go a long way to make your brand reliable and trusted.
4. Employ the Right Hands
Quality may be expensive but oftentimes its usually worth, employ the right digital marketers filled with passion, visionary, innovative ideas and highly skilled to give you good reward for your money. This does not necessarily mean you will always get such hands readily. Hence, it is wise to adopt an Internship approach where potential digital marketers can learn under your company from the few professionals for a period of time to hone their skills while being placed on stipends until fully appointed as staffs.
Marketing can be overwhelming. As an entrepreneur, you might feel overwhelmed and lost trying to navigate it on your own. Fortunately, even in today's flooded marketplace, you can reach people and grow your business. All you need is a little bit of knowledge and the right tools.
Was this article helpful?