For every business, the goal is to make profit and achieving this directly means you must understand and stay up-to-date with your business finances. You should be able to account for every penny that goes for expenditures and income within your company annually.
Yet, staying on top of these information may be quite demanding and it's wise to get help from an online platform to help you manage these finances efficiently. They will help to handle necessary payments, trace these payments and so forth. Keeping you aware of where and where your business finances are being channeled and utilized. This works easily for businesses using the US's Automated Clearing House Network (ACH) for bank-to-bank transactions.
What is an ACH deposit ?
It means an Automated Clearing House (ACH). This is an electronic network for financial transaction run by the National Automated Clearing House Association, between banks & unions in the United States. ACH processes all kinds of fund transactions – such as credit transfers (direct deposit, payroll and vendor payments – 8 in 10 UK employees are paid by BACS), direct debit transfers (premiums, consumer payments on insurance, mortgage loans, utility bills, monthly debits for routine payments, vendors payment, Receiving payments from customers (particularly in the B2B space and more. Remmitance Providers and Banks use customer's account number in sync with their routing number to withdraw money via ACH online other than with credit or debit cards.
How Long Does an ACH Deposit Take
For many financial institutions, ACH credits does not take too long. It could be processed and delivered within the same day, or at most between one to two business days. In contrast, ACH debit transactions differ and must be processed by the next business day.
FAQs on ACH Transactions
Are ACH funds available immediately?
ACH funds are usually not instantaneous, they go through a process usually in batches, and ran at most thrice a day and only within business days. Financial institutions also are at liberty to choose their processing time, which may vary from same-day delivery to the next two days.
Why does ACH take 3 days?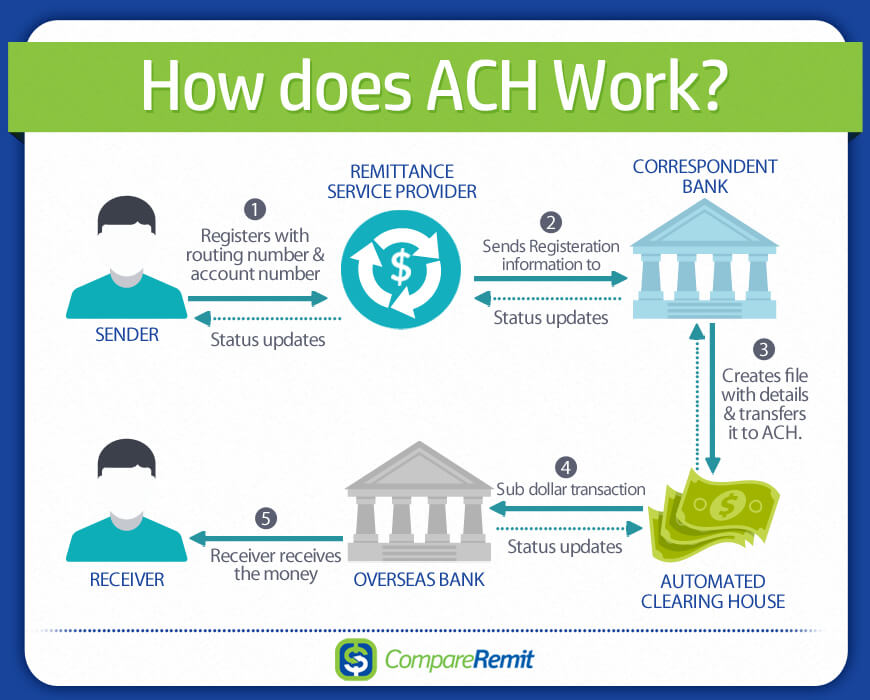 One major reason why ACH settlements take about 3days is due to the number of parties involved in the transaction. The payment data is sent to an originating bank, which submits the ACH data to the Federal Reserve for processing ran overnight, before the Federal Reserve in turn sends the ACH transaction to the customer's bank.
Why Is it Important to track an ACH transaction
Often times, an employee may not have gotten paid on the right date due, or the payments are inaccurate both under paid or over paid. A payment to a vendor had been sent but not received. There's a prove of payment by a customer but the payment doesn't reflect on your company's or business bank account. An employee has not been reimbursed for their business expenses etc. These and more are a few reasons to track your ACH transactions.
Is ACH transfer same as direct deposit?
ACH transfers are electronic, bank-to-bank money transfers processed through the Automated Clearing House Network. Direct deposits are transfers into an account, such as payroll, benefits, and tax refund deposits.
Why did I get an ACH deposit
An Automated Clearing House (ACH) credit payment occurs whenever someone instructs the ACH network to "push" money from their account to someone else's. This could be an employer (often via some processing partner) pushing payroll to their employees, or a government agency pushing cash payments to eligible citizens.
How do I check my ACH status?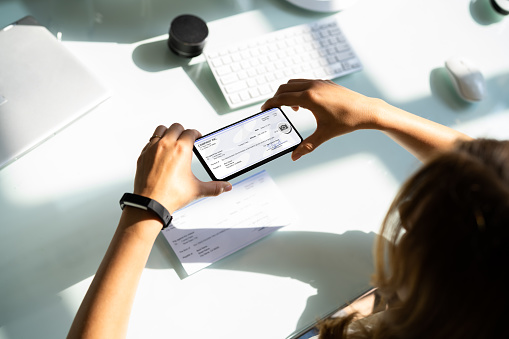 Checking or Tracking your ACH transaction requires that you do the following:
Wait for 3days: Be sure to have waited for 3days max before you lay a complaint of a missing payment.
Find the ACH transaction trace number: Every ACH transaction has two Trace IDs, (one for the source and one for the destination) you will need to find them, it's usually listed in your online banking or payment account, under a heading such as 'transaction details'.
Get in touch with the bank: If the payment is taking longer than usual, get in touch with the bank and supply the ACH trace number needede.
Track the payment and know what's wrong: This is more off your control, you will need to be patient while the bank involved handles the issue. But, you can help fasten the process by being on standby to answer any additional information needed by the bank.
Was this article helpful?