Oculus has proven to be one of the best Virtual reality headsets out there. It is lighter, cheaper and user friendly. However one of the biggest concerns about Oculus Quest 2 is the battery life, especially since it's a wireless virtual reality headset. Users ask how much does it take to charge an Oculus headset, how much gameplay can a user get between charges, can anything be done about improving Oculus VR battery life.
How long does it take for Oculus to charge?
The Oculus VR headset usually takes around 2-5hours to charge fully.
You can charge using the USB-C adapter in the box or a Quest 2 charging dock for the headset and controllers. Oculus recommends that user should use the charger supplied with the headset, and users can monitor charging progress by checking the Oculus App or going to Oculus Home via Virtual reality.
Once the battery is fully charged, users can use it for up to three hours , two hours gaming and three hours for video and other media.
How do I maximize Oculus Quest 2 battery life?
To keep the battery long lasting, you can take up these few measures. Power the device down when not in use. Do not leave it in sleep mode —Hold the Power button until the indicators light goes off and you hear the power down.
Do not overcharge the headset, endeavor to unplug when it is fully charged
Use the Charger that comes with the headset
You can use the Elite Strap. It is an add-on with an extra inbuilt battery which can double the amount of playing time available between charges.
With Elite Strap you can even monitor battery life, either with a combined measure or individual measure for the Elite Strap battery and the internal headset battery. Quest 2 will first of all use the Elite Strap battery before using the internal batteries. That way you can save the main Oculus VR headset's battery.
How long does it take for a dead Oculus to charge?
If the Oculus headset is completely off, then you need about 5hours to fully charge the batteries.
Why is Oculus charging slow?
It is usually because you left the headset on while charging. It is very important to turn off headset while charging —Hold down the power button until the indicators light goes off.
Final thoughts
We hope this helps you handle your Oculus Quest 2 VR battery well.
This article was first published on November 18, 2022 12:12 p.m.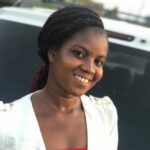 I am an experienced tech and innovation writer. It's been 2 years+ I started writing at Terecle, covering mostly Consumer electronics and Productivity. In my spare time, I enjoy reading and learning the latest happenings around the tech ecosystem.
Was this article helpful?