How long does pre-workout take to kick in is a common question from people who are considering the option and so we are looking to answer that and more, to bring you the necessary enlightenment about pre-workout that you may crave.
Pre-workout is a popular word on the lips of many gymnasts, athletes, bodybuilders, powerlifters, and other weightlifting enthusiasts and people who do any form of rigorous exercise to build their fitness levels and physique.
Have you ever taken anything to boost your physical strength during high-intensity tasks, stamina, mental alertness, etc before or while working out? You may have just taken a pre-workout supplement unknown to you.
Also, pre-workout goes beyond just a word but is a type of supplement used by the aforementioned sets of people for a number of reasons.
Do pre-workouts work? Are they necessary, how long does pre-workout take to kick in, and how safe are they? These and more are common questions surrounding pre-workout supplements. But, we will begin by addressing these pre-workout questions from the core.
What is a Pre-workout?
A Pre-workout is a type of dietary supplement formulated to enhance your workout sessions by providing you with extra energy, work capacity, focus, and mental alertness through potential performance improvements.
These supplements increase the "pump," or blood flow to and from your muscles, which is the effect of Arginine in pre-workouts that causes the blood vessels to widen, increasing blood flow. Due to their ingredients such as arginine and caffeine that dilate your blood vessels. They can help increase your energy levels.
Most pre-workouts come in powder form and are required to be well diluted in water or juice. While some are sold as capsules, canned or bottled drinks.
There are many pre-workout supplements available from a variety of brands, and each supplement has a different formula.
Both serious athletes and recreational gym-goers take them.
How Long does it Last?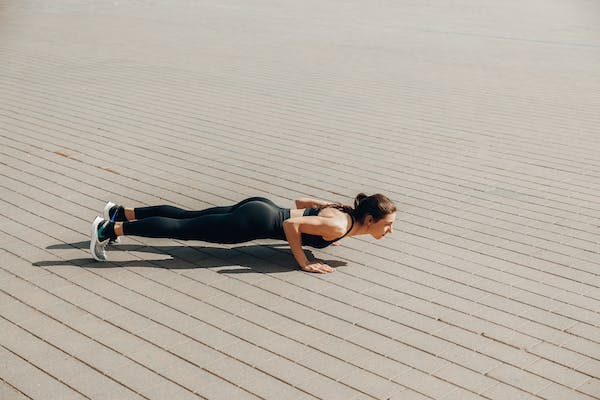 How long does pre-workout take to kick in? The effects of a pre-workout will begin to kick in at about 60–90 minutes after being consumed for the two ingredients of caffeine and arginine to kick in and can last 30 minutes to 2 hours depending on the type of pre-workout. They have varied effects that last varying lengths of time.
This varies depending on the ingredients contained in the pre-workout you consumed and a person's body, as well as the particular effects you are interested in, and other factors.
Caffeine as the core ingredient of some pre-workout can last a longer half-life of around 5 hours. Research says the acute effects of caffeine kick in fully after an hour and can last between 1.5–9.5 hours, depending on the individual
Many pre-workouts list each ingredient, based on the dose per serving. While some are listed only as a proprietary blend of ingredients but not the individual amount of each.
Also, some pre-workout manufacturers add sweeteners, flavoring, coloring, etc to improve the taste and appearance of the powdered product.
Other factors that affect pre-workout duration include:
the amount of each ingredient per serving
your body mass
the number of servings you consume in a particular period of time
your activity level
your sensitivity to caffeine
How Safe are Pre-workouts?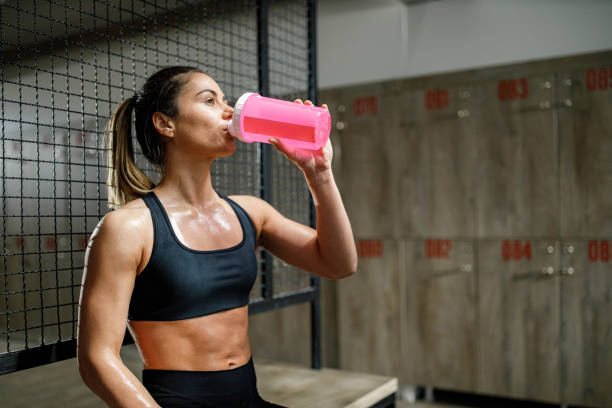 Most pre-workouts appear to be typically safe, but you will have to confirm with your physician since people's medical statuses are different.
However, it is advised that only one dose can be taken a day, and more than one dose per day may pose health risks from some ingredients. If you must take one, opt and stick to one serving and choose a product that's third-party verified.
Who Should Take a Pre-workout?
It is medically recommended that anyone should take a pre-workout but, for people that have trained consistently for at least six months, taking pre-workout supplements may help increase their exercise capacity.
Also, "Active people are more ideal demography to take pre-workout supplements to help boost athletic performance, mood during workouts, etc.
Companies that make pre-workout products have this bunch as their focus.
Benefits of Pre-workouts
Safety concerns and exaggerated marketing aside, pre-workout supplements do have potential benefits for focus and performance at the gym.
How effective pre-workout supplements largely depend on the specific aspect of performance you're looking at.
A review of the effectiveness of pre-workout supplements suggests they may help to:
Improve muscular endurance
Better mood
Build lean muscle when used while engaging in resistance training
Pre-workouts have been claimed though not fully scientific to potentially improve various aspects of physical performance. But overall, research on the possible benefits of pre-workout supplements is inconclusive.
Was this article helpful?