A nose job in simple terms refer to a nose surgery otherwise called in medical or cosmetology terms as Rhinoplasty. Apparently, this procedure is an expensive procedure that patients seek to find alternatives financial aid for, especially from their health insurance coverage.
Rhinoplasty, also going by other terms such as nose reshaping, according to the American Society of Plastic Surgeon's most recent report is a cosmetic surgery designed to improve the appearance of a person's nose. Though, a nose job doesn't necessarily need to be surgical, there is also a non-surgical procedure for a nose job and prices for both types of nose jobs of course vary, among other things.
How Much Does a Nose Job Cost
Fact is the actual price of a nose job isn't static and varies with a lot of factors such as: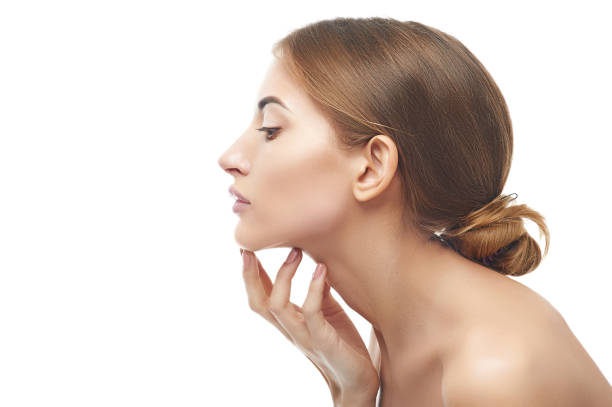 Experience
Geographical location
The type of nose surgery as some types of rhinoplasty are more complex than others(open or closed procedure, or having a septoplasty alongside a rhinoplasty (septorhinoplasty) to fix a nasal problem and improve function.
Other Reasons Include:
Consultation charges
Post-surgery follow-up
Medical tests, such as X-rays and bloodwork
Anesthesia fees or outpatient costs.
Hospital or surgical facility costs
Pre- and post-surgery prescription medications
Surgeon's fee
Post-surgery garments and dressings
Though subtracting the above and other related expenses, the answer to how much does a nose job cost with insurance will be undetermined but the average cost of a nose job according to the updated statistics from the American Society of Plastic Surgeons, stands at $5,483 for rhinoplasty. Though, you will have to consult with your plastic surgeon's office to determine your final fee.
Types of Nose Jobs and Why their Prices are Different
As earlier stated, there are 2 major types of nose jobs, one of which involves a s iui surgical procedure and the other does not. Further, explained below: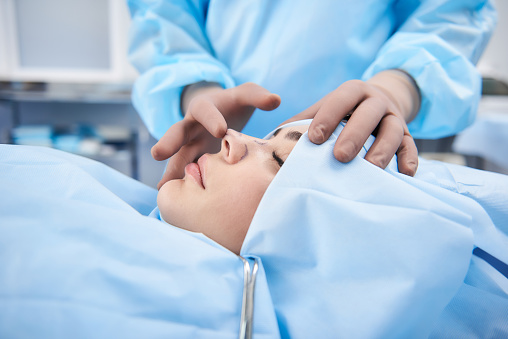 Rhinoplasty surgery – This is a type of nose job that involves the surgical reshaping of the nose. Rhinoplasty procedures differ in complexity and patients diagnosis from medical needs to purely cosmetic functions and so does their prices.
Non-surgical Nose Job: This is otherwise referred to as the 15-minute nose job, it literally in most cases live upto its name description. Here, your surgeon injects dermal fillers to make minor, but temporary changes to the appearance of your nose and does not use any incisions. They are most usually aesthetic, and you don't need to factor in the cost of taking time off work when budgeting for a non surgical nose job, unlike it rhinoplasty counterpart.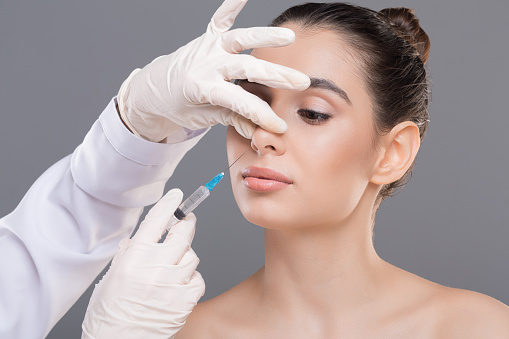 Note: For non-surgical nose jobs the results are not permanent and maintainance them—if you choose to—requires having to repeat the injections, which can eventually cost you more than rhinoplasty, which is permanent.
Does Insurance Cover Nose Jobs?
No, nose jobs are very rarely covered by health insurance except for very rare medical cases, else on the general knowledge, nose jobs are typically considered as cosmetic procedures by most health insurance companies.
How Insurance Cover Nose Jobs
Health insurance companies nevertheless may differ to cover a nose job procedure if the procedure is to medical, that is, it is necessarily done to correct a functional problem, a defect or if the rhinoplasty is done to improve breathing function etc.
It can be considered reconstructive and may be covered by insurance etc, and in unique cases like this, the health insurance will only opt to cover a certain fraction of the surgery and the amount of the financial benefits that will be covered is ultimately dependent on the patient's insurance plan. Therefore, patients may still have to pay some costs out-of-pocket, such as a coinsurance, or deductible.
Also, worth of note is that, Non-surgical nose jobs are not usually covered by insurance since they are usually considered as an aesthetic procedure other than medical.
Other Financing Options for nose jobs to Try
Harness your savings, you might want to save towards the purpose or take some fractions from your savings to cater for the nose job costs inspite your health insurance plan. This will help you to skip off the phase of having to pay ridiculous interest rates on financing later.
Most plastic surgeons require payment by the day of the surgery, though any pre-surgery appointments. Also, some surgeons run a monthly payment plan in their facilities. You could see if yours offer same and opts for it if it works for you.
Salary incentives can be channeled towards your saving account to assist in your nose or a fraction of your salary can be geared towards said purpose.
Was this article helpful?