How-tos
How To Achieve Excellent Customer Care service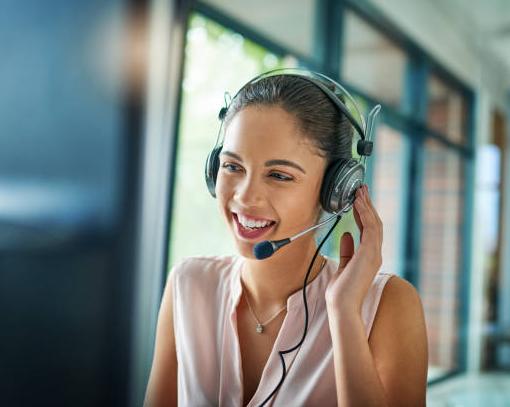 Excellent customer care service lies on high level of satisfaction a company provides for its clients or customers leaving them satisfied and impressed . This satisfaction can be ranked by customer or clients who make transactions with this company, as poor, moderate or sterling depending on the adoption and abundance of several factors.
An excellent customer care service has a whole range of requirements and it is achievable by any willing company that aims toward success. This type of customer services is not just a source for a company's growth but also a key foundation for a company's constant acceleration.
In other words, customer care services ought to be relieved by highly skilled personnels. Though, this does not completely rule out difficulties in encountering as well addressing some customers but reduces the chances of a commotion from ensuing due to a misunderstanding or even avoidable law suits. Therefore, customer care agents must have over 70% of the following attributes to assist them when coping with all levels and temperament of customers and clients. This requirement further heightens the search for good customer care representatives.
The following attributes will help customer care service personnels:
Good customer service is a revenue generator. It gives customers a complete, cohesive experience that aligns with an organization's purpose
Strong and Clear communication skills:
This is one of the most necessary tool for a good customer care team for any company. A customer care representative must possess strong and clear communication skills. He or she should also be a persuasive speaker. If a product is to be sold or a problem is to be resolved he or she should be known to be good with words that can calm a rage or sell a product.
Tolerance and self control: This are other important attributes for an excellent customer care service. Customer care as the name implies is usually ladened with responsibilities to all kinds of customers and clients on a daily basis. Hence, it is crucial to be tolerant in the face of the most annoying of clients. Being tolerant, includes listening to and handling with patience any complaint made by customers, as this will go miles to alleviate their frustrations.
Creative problem solving skills
Customer care service representatives should have the technical skills of solving problems creatively and speedily. This involves finding smart measures to fix an issue while keeping the client happy with their actions.
Attention to Details:
The ability to truly listen to clients and customers is a skill that needs to be learned. Most people just want to make their point and expect to be heard but does not give any ear to what the other party has to say. This is no attribute for a customer care representative. It is crucial to show attentiveness not just to what the customer experiences or displeasures but to those tiny details and feedbacks. This will go a long way to help you determine how best to proffer a solution or document for further legal action or reference.
Ability to Adapt:
As a customer care service personnel, your days are never exactly the same since people are equally different. Since customers control a company's business profit, it is wise to adapt to any changes or updated rules that the company may provide to tackle or handle clients needs more effectively. You may have changes to mode of enquiries by customers therefore requiring to upgrade your knowledge on a software, program etc that you aren't familiar with, be open to adaptation.
Emotional Intelligence
Every list of good customer service skills is never complete without emotional intelligence. This requires the ability to understand another's emotion and to see from their point of view. For instance a customer calls in, yelling and insulting the company over a bad product. It is important that as a customer care representative you attempt to place yourself in their shoes, feel the disappointment, the frustration the said customer is reacting to as a result of the bad product inspite the odds.
Goal Driven:
Customer care personnels should be gaol oriented, their goals should align with company's target. They should be able to use their skills to "wow" customers and generate the returns many companies expect to see.


Good Writing skills
Good writing should go with communication skills for customer care personnel. They will be numerous instances of having to take quick details of a client to be filed in later without an ounce of exaggeration, or waste of time and being a good writer is very necessary.
Acting skills
Sometimes you need to put on an act, mostly a smiling face in the midst of a rage. Since sometimes customer care representatives come across people are never pleased and this clients still need to be attended to.
Time management skills: Most customers understand the value of time and wants to make most use of theirs. It is important to have a high time management skill as a customer care representative yet deliver flawless service.
We trust you liked this article, please subscribe to our YouTube Channel for our videos and you can also be a part of our Facebook family.