Let's Talk About Sex, let's talk about how to be a dominatrix, shall we? They are hundreds of questions surrounding being a dominatrix. Some of which will be treated in this article, and others you should feel free to ask anytime.
Ever had an encounter with a woman, you could not stop thinking about? Someone who was full of creative, spontaneously innovative ways to keep you on your toes throughout your time in the bedroom.
A dominatrix earns her name by her possessiveness during sexual intercourse, she assumes the leadership role and her partner assumes a submissive role. This means the partner is willing and ready to follow and carry out every order, wishes and instructions she issues and also feels aroused and derive sexual satisfaction from doing them.
To be a dominatrix entails a wide range of things but in summary bondage, discipline, sadism (submission) and masochism (BDSM) is the popularly known acronym.
Who Is a Dominatrix?
A dominatrix ("domme") here refers to a woman specifically, who physically or/and psychologically rules over their partner, man/woman during sex.
The BDSM captures more than just sexual dominance but also lifestyle dominance, these makes dominatrixes get categorized in 2 major types. They are:
Lifestyle Dominatrixes: Women who exhibit dominating roles in their affair on an every day lifestyle basis with their partners being submissive.
Sexual Dominatrixes: Women who express domineering attitudes only during sexual intercourse and activities. Such as having fetishes, kinks explorations, etc.
Note: The first and most important thing about being a dominatrix or a maledom in the case of a man, should always involve a good amount of negotiation, communication, and consent by their partners prior to the sexual or non-sexual domination activity to ensure mutual agreement and satisfaction.
How to be a Dominatrix 6 Steps to Follow
1. Communicate
The first and foremost thing any dominatrix should do before the commencement of any sexual ventures is to communicate with your partner in very clear terms.
The conversations should outline themes such as what you will like to do, both your desires, set some boundaries if necessary, by using you both created and agreed safe words.
Also, communication is good to help establish and agree on signals that are nonverbal but have the ability to keep you both within each other's consented reach and draws you both to order if there is an overstep or violation of consent.
Furthermore, you both can make a written list of what you are comfortable with, what you both want to try and to what lengths, including any out of bounds or hard limits. Also, communicating your needs together will help you both brainstorm on what fantasies you wish to try and what you don't and reaching a common ground together.
Don't ever assume consent, it must be freely given, with a clear mind not out of intoxication or unconsciousness. Do this by checking in from time to time, even during the act, just to make sure.
2. Get into Character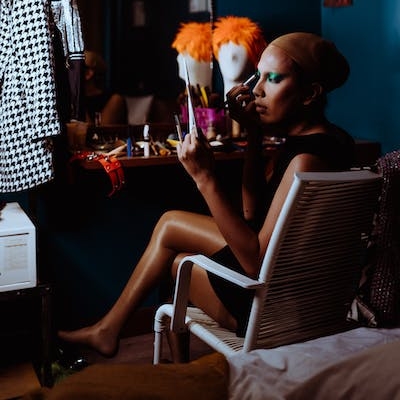 This advocates that you look the part of a dominatrix in your dress choice and sense. Pick something that interpret power and sexy. You may want to play the role of a queen or goddess, vampire etc. Get a character that speaks power and command. A leather pant, or strappy lingerie in black or red might give the needed impact.
3. Choose a toy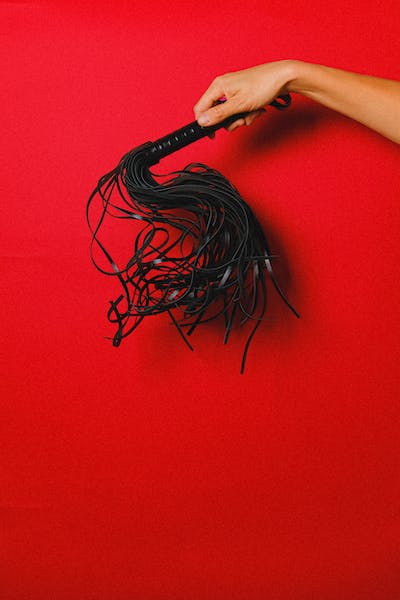 Most dominatrixes work with an impact toy, this is used to strike some part of the body with a sensual aim, parts like the buttocks, most usually. This is where pain and pleasure sets in, some type of impact toys are whips, soft paddles etc.
Though the type should be what was already agreed and on your partner's comfort level.
4. Plugs, dildos and nipple clamps
Plugs and dildos are used in normal sexual intercourse by couples and even for self stimulation and satisfaction but can be even more fun in BDSM play. Vibrating dildos and plugs can add extra enthusiasm for your dominatrix play.
Ensure to get a non-toxic plug or dildo and grab a lube that you aren't allergic to, and that is safe to use with them. Mostimes water-based lubricants are advised for all toys and condoms.
Another thing you can introduce to your dominatrix play is nipple clamps or pinchers. They impart some pain and pressure to your nipples but you need to be careful as they cut off circulation to the nipple.
5. Milk Body Sensations through bondage
To apply bondage, a rope comes into play, pick one that works for you and still gives levels of comfort, and security, etc.
Note: If you are new to this be super careful and play safe, a wrong use of ropes can cause nerve damage or death at the climax. 

We advice you tie your partner up, in a manner that a couple of strains can untie them. There should be a finger's-width of room at least between the rope and your partner's skin.

Avoid ropes around their throats or assuming any positions that may cause difficulty in breathing.
6. Substitute ropes with cuffs
Cuffs are safer, you can restrain your partner with cuffs on the wrists, legs, and even around their genitals. Cuffs come in varieties e.g soft-velcro, metal handcuffs and the likes. But, you need to determine what type fits best with your partner.
7. Implement punishments as a spice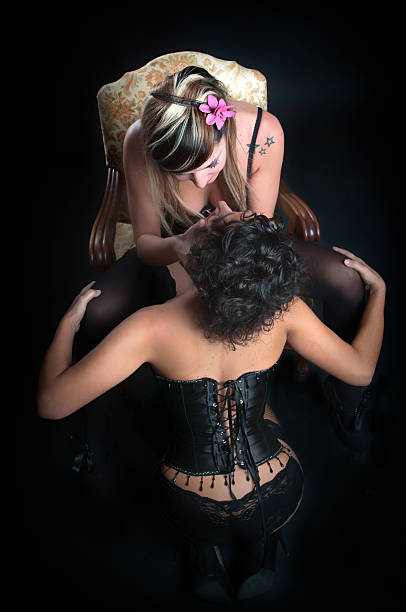 Punishments are sometimes fractured into BDSM by dominatrixes when there is an error or your partner steps out of line from what was agreed. Ideally the punishments should be mild and more about getting pleasure than inflicting pain. You could use impact toys as a way to met out punishment to your sub, or you could implement silence as punishment, but whatever you do it should not go beyond your sub's comfort zone.
8. Try a blindfold
A blindfold can be most fun, because it gets to keep your partner in suspense and leave their imaginations running wild on what next is to come from their dominatrix.
The blindfold can be a soft silk blindfold, cotton or a clean leather fabric if available.
9. Stick to the script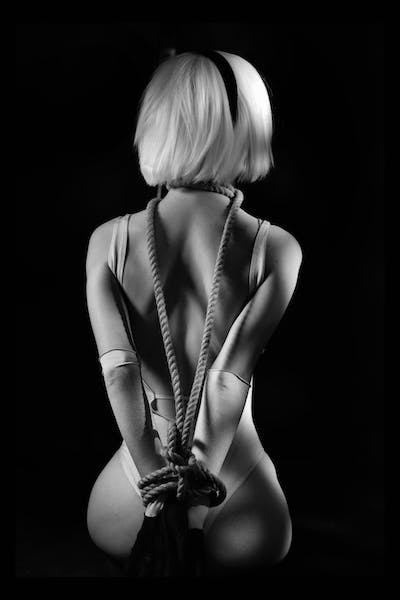 Also, part of the dom/sub power is that they have a thing to live by the book, that means most people do not go off the track that was agreed upon before the session except absolutely necessary. That means standing your ground and turning down any in-the-moment requests, and not trying anything new and nonconsensual on your sub.
10. Don't Skip aftercare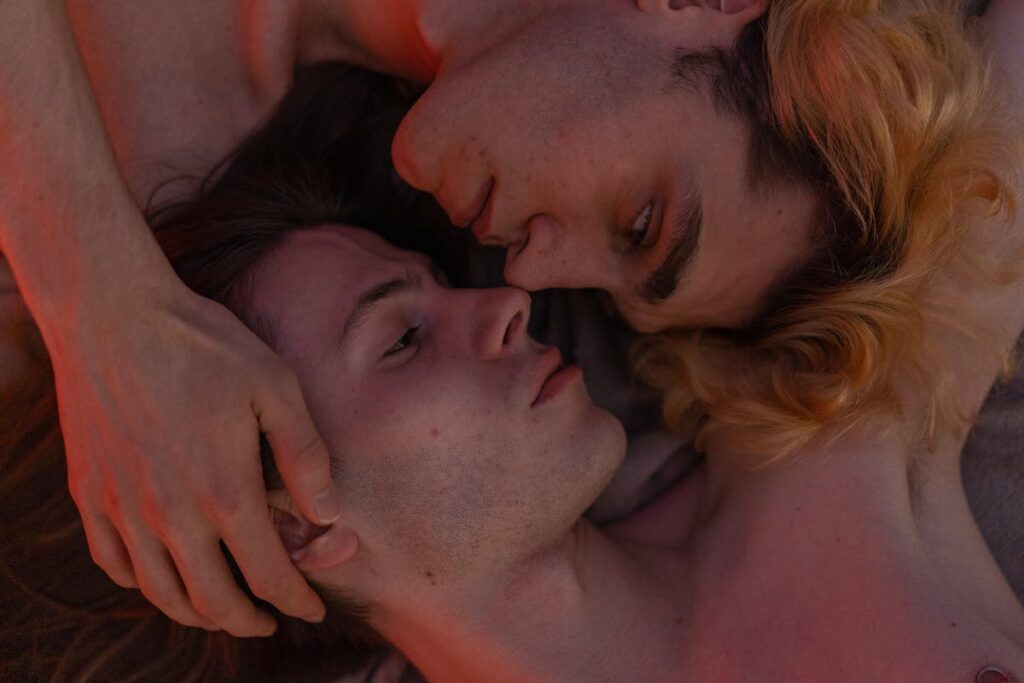 Aftercare is the period right after when the sex is over, when you and your partner get to express appreciation and candid view on how you both felt for one another when it lasted.
Definitely a time, you want to give your sub, praises, a good cuddle, warm shower, tender kisses, pillow talk, and any emotional check-in you can think of. Talk to your partner about any feelings, what worked or didn't work for both of you.
Was this article helpful?