The Quest 2 has an inbuilt rechargeable Lithium- ion battery charged using an USB -C cable. But the controller does not have this type of battery, it makes use of the regular AAA batteries which can be used for a decent amount of time.
But you need to replace the batteries when it's beginning to wear out, or if it is totally drained. Replace the battery to get optimal performance from Oculus.
How to change the headset battery
You can not change the headset battery when it runs out by yourself. You can damage the headset abd ruin the warranty. You can even injure yourself in the process. The best is to give the battery to be replaced by the manufacturer especially if the device is still under warranty.
Simply get in touch with the Oculus through their support page and submit a ticket requesting a battery change. They will definitely get back to you in two days with information to proceed.
However no need to panic as Oculus Quest inbuilt battery pack is designed for heavy usage , it should definitely last long enough before needing replacement.
How to change the controller batteries on Oculus Quest 2
The Oculus Quest 2 controller does not have an inbuilt battery like the headset, instead there is a single AAA battery that can be charged using a USB-C cable. You might have to replace the battery or the battery charger when it runs out.
There is a battery compartment that users find difficult to locate, it is usually hidden in the controller grip on a small eject icon which gives away it's location.
Simply hold the controller, lift he eject icon and point it up
Apply a little pressure before sliding the battery cover upwards
The cover is off, then remove the batteries and put new ones
Slide the cover back in place. Repeat the same process for other batteries
If you own a rechargeable AAA batteries, put them in a compatible battery charger. Having two sets is advised to minimize downtime.
This is more environment friendly since decomposing batteries are extremely toxic to the environment, sometimes they are recycled.
How to check controller battery level
Oculus Quest 2 Controller has an excellent battery life, but checking the level of you battery will help you know how to use it and you prevent your controllers from running out of battery.
Open the Oculus Quest to home screen and navigate to the menu and locate the battery section.
Check the battery levels of the headset and controllers .The battery level might not be accurate for degraded rechargeable batteries.
If a recharged battery reports relatively low, change it to avoid more damage.
Don't let your Oculus Quest 2 Controller battery run out of power, recharge with a good charger and replace the AAA batteries when necessary.
This article was first published on November 18, 2022 12:00 p.m. WAT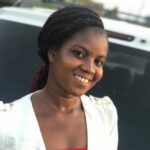 I am an experienced tech and innovation writer. It's been 2 years+ I started writing at Terecle, covering mostly Consumer electronics and Productivity. In my spare time, I enjoy reading and learning the latest happenings around the tech ecosystem.
Was this article helpful?