Cooking
How to Cook Asparagus in different Ways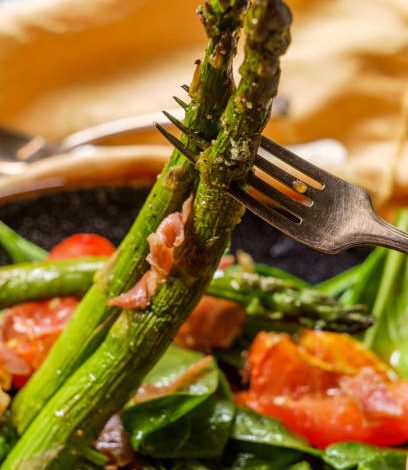 Asparagus are green spearlike vegetable that look a bit edgy on the sides and they naturally have an irresistible flavor and texture. They come in different colors asides the most prevalent green, there is purple and white varieties too and are all edible. Asparagus sizes is mostly determine on time of harvest, the wider spears have had more time to grow. They could be enjoyed raw or cooked on some heat, giving it another phase of flavor and pleasure. With just a sprinkle of salt, pepper and olive oil, it could be as good as ready. Yet, they are other ways to cook your asparagus if you are a huge fan of spontaneity and variety. Some of these ways include boiling, broiling, sauteeing, pan-roasting and direct roasting and it can be served healthy as a dish or side -dish.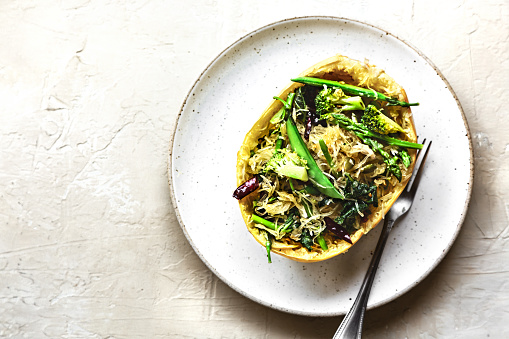 Here is a step-by-step approach on how to cook asparagus in different ways
First things first, your ingredients – such as:
Asparagus
Water
Salt
Pepper
Butter
Olive Oil
Directions:
With a stove, an oven, a gas cylinder or an outdoor grill you can cook your asparagus favorably to soothe your aspiring taste result and convenience..
First – the root-like part of the plant should be trimmed of with a knife since its usually tough. The inedible part is best cut by snapping in halves when holding the center and bottom with your fingertips. That natural breaking point can be a guide to trim the rest of the spears.
Shave the thick outer skin off with a vegetable peeler, to reduce wastage.
Wash your asparagus properly before cooking, and dry them with a clean towel so it doesn't steam instead of browning, idepending on your cooking method e.g roasting or sauteeing.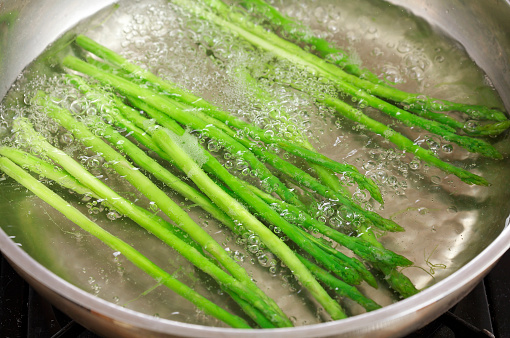 By Boiling
Add water to a large pot, one that can allow your asparagus sit in comfortably.
Next, add salt to it and allow to boil
Add asparagus to the boiling water
Cook for about 1 to 3 minutes until it turns bright green and softens.
Introduce it straight into an icy water to stop the cooking process to be eaten later else add pepper and serve.
Pan-Roasting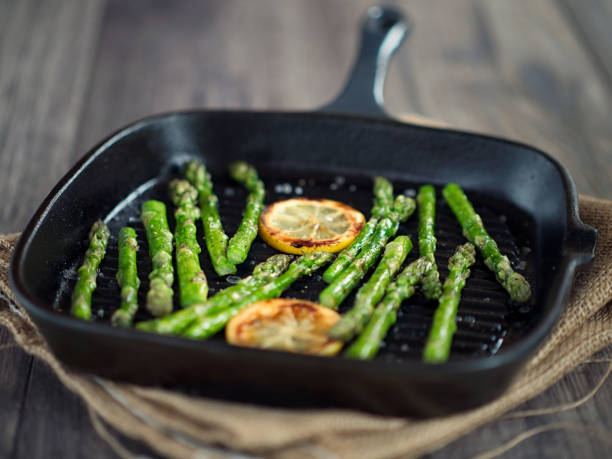 Heat a wide saute pan on medium-high heat with olive oil and butter.
Add the washed asparagus and coat in the olive oil
Cover and cook until the asparagus turn bright green then crispy that should take about 3-4 minutes.
Remove cover and turn up heat.
Next, add salt and pepper to taste.
Use tongs to sear the asparagus, until it turns brown at 3 – 5 minutes.
Roasting
Wash and coat the asparagus with olive oil, salt, and pepper.
Then cook on a sheet pan at 204ºC.
Broil for about 10 minutes, shaking the pan at halway through to blend in.
The asparagus tips would have turned brownish and spear tender.
Sauteeing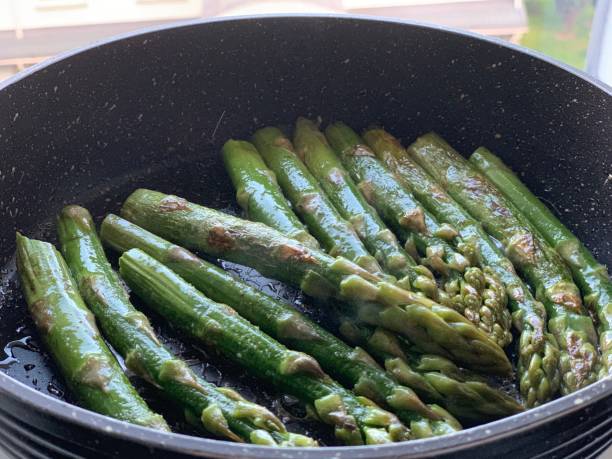 Slice asparagus into 2-inch pieces size.
Pour an average amount of olive oil and butter into saute pan
Saute the spears over high heat, until lightly browned and tender for about 3 – 5 minutes.
Then season with salt and pepper.
Broiled Asparagus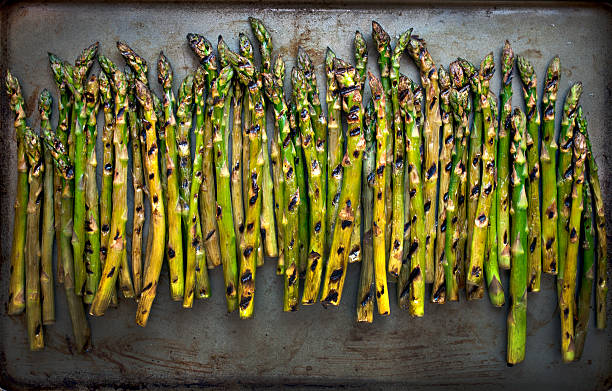 You need an oven for this method, then set it to the broil setting.
Coat with olive oil, salt, and pepper, then place it on a sheet tray.
Cook asparagus 6-inches away from the upper heat in the oven.
For about 8 – 10 minutes, broil until they turn tender and are light browned.