Usually a burnout is fun to watch and carries a certain degree of poise credited to the driver, just as its mostly seen in some action or car racing movies like fast and furious etc. Burnouts are said to have their origin from drag racing (tires were usually heated to enable them have enough traction through racing surfaces). The result of this heating allows the car wheels to rotate at a higher frequency than usual and emits a large amount of most usually white smoke.
What is a Burnout?
Burnout on cars refer to the deliberate act of spinning your car's wheels while remaining in a static position for a while and this friction of the car wheels on the tarred surface or pavement produces showy billows of smoke.
Burnouts Dos and Don'ts
Attempt burnouts with professional supervision in legal places and controlled areas. Burnouts are largely considered illegal in many places.
Burnouts are risky and can be dangerous.
Burnouts can ruin car parts.
Burnout can be very harmful to your car's engine especially if done frequently.
Burnouts are quite loud and disturbing to many people.
Burnouts are harmful for the environment and your health due to the smoke it emits and inhaled.
Burnouts mark up the pavement or tars.
How to do a Burnout
1. Use the Right car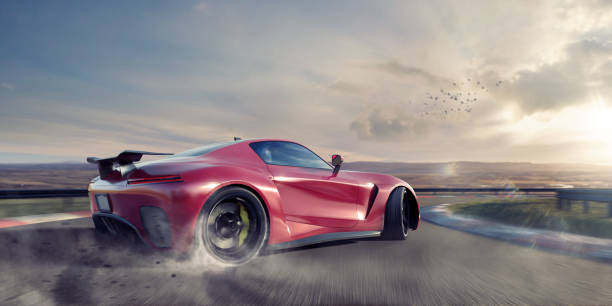 Not all cars are suitable for burnout, a burnout should be done with a car that possesses a lot of horsepower e.g. a Ford Falcon. Also old cars are not ideal for burnout, and be sure your car wheels are in top shape too. Preferably and for the best effect, street tires are also desirable, because they have smoother surfaces and can put out more smoke. Burnout are easily done in a manual transmission car but can also be done in an automatic transmission car by putting the transmission into D, and holding the footbrake down firmly.
2. Practice First
Attempting a burnout for the first time at an auto show or in some other busy parking lot is the worst possible thing you can do, and you might do some damage to your car and/or others. With a professional on hand, go to a completely empty lot with scarce light poles, and practice doing them with no people or cars around you.
3. Place your car in first gear
Depress the clutch fully then build up the revs of the car by pushing the throttle pedal. You should stay static for a while, as long as you've got the clutch all the way in. Get your RPMs up so the tires will be hot when you let them loose.
4. Lock the Handbrake
For a Front Wheel Drive car, after you pop the clutch, your tires will be spinning very fast, either of two options you can opt to release the clutch abruptly to speed off and perform a peel-out, or you can keep the hand brake or parking brake locked to spin your tires and create smoke, performing a burnout. To stop the burnout ease off the accelerator and free the brake.
5. Watch out for Clutch Burn
If you smell something that isn't burnt rubber, it might be your clutch. Stop and let it cool off before attempting it again. You might not be lifting off the clutch fast enough, and you never want to ride the clutch.
Types of Burnout to Try -Out
1. Peel-out
A peel-out happens when the driver spins the wheels on the road before moving. Peel-Outs are far easier and less dangerous to your car than a burnout, and even happen accidentally at stoplights when you jump on the gas too hard.
2. Donut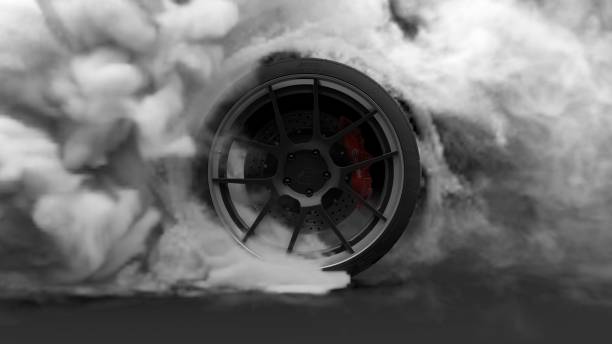 A donut as the name implies is a circular burnout. For this to happen hitch-free find a large open area with no other cars, lampposts, or other obstructions that you may hit. It is easy to lose control of a car with a donut. Start by driving in slow circles and then hit the gas hard so that the rear tires begin to lose traction, holding the wheel in the same position to perform the spinning donut
3. Rollback burnout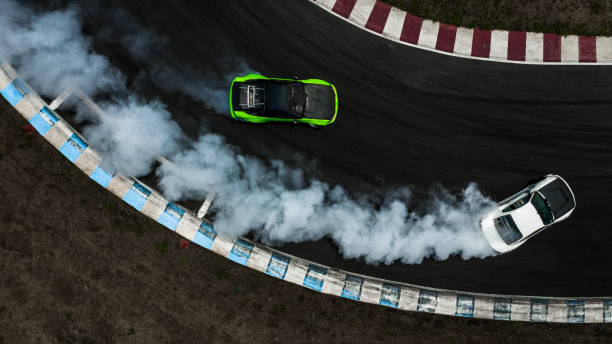 A rollback is similar to a burnout but performed on a hilly topgraphy. They are a good way to get burnout in an underpowered car as the backward movement helps with traction after the burn.
On a hill, put the car in its first gear. Depress the clutch and let the car roll backward down the hill slightly, then start giving the car lots of gas.
Finally, "pop" the clutch to jump into first and take off.
Use a line locker
A line locker is a device that modifies a car so the brake pedal only engages the front brakes. A line lock is a solenoid (fancy name for a switch) that gives you some extra buttons in the driver's seat to control your brakes.
To do a burn out with a line locker installed: To use a line locker, step on the brakes and push the line lock button. When you release the brake pedal, you'll leave your front brakes on but disengaging your back brakes, leaving those wheels free to spin, burn and make smoke. Release the line lock button to release the front brakes and move forward. Like burnouts, this device is almost always illegal and is quite dangerous.
Does burnout do any damage to my car?
The simple answer is Yes, so why do people engage in burnouts you might ask, well that's easy. Life is enough stress on its own and people try to spice up theirs in any fun way they can. Because life is about the little things that make you happy. It's crucial to find the small things that put a smile on your face, even if it comes with a minor cost. That's why we're all here to talk about cars, right?
Was this article helpful?