It is alarming how many people fake a fever to get away from a situation, that may be both normal or one they have a feeling will be awkward or a complete disaster. The truth is most of us are guilty of the actual act while some in a manner of speaking and so we may need something more concrete to skip that appointment, family ritual, or that huge presentation, official meeting or simply so you can get the day off etc. While, we may like to blame kids for faking fever which seems common among them, we are just as guilty.
So, whatever your reason is, your question still boils down to "how do you fake a fever?". We, will show you just how to fake a fever in simple ways that it doesn't turn out to be an actual fever. Keep reading.
6 Steps of How To Fake a Fever
1. Raising The Temperature Of The Thermometer
To fake a fever and make it look real, you can run the thermometer if you have one at home in hot water, to increase the thermometer temperature and fake a reading. To do unsuspiciously. Place the tip of the thermometer, under a tap or bowl with warm water, and allow it there until the temperature reads over 100.5 degrees Fahrenheit, which will fade out in a about about 2-3 minutes, so you have to convince who needs proof within the time frame. Also, ensure the thermometer heat does not go beyond 102 degrees. That will be grave and may cause an uproar and you'd be on your way to the medical unit.
2. Eat Or Drink Something Hot Before Your Temperature Is Taken By Mouth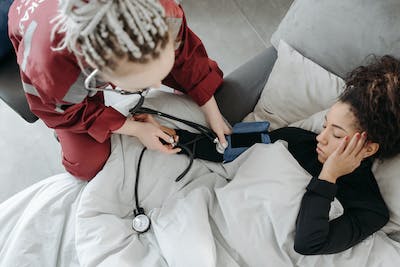 This tip works great in most cases, if you know that your temperature reading will be taken by mouth, you can opt to eat or drink something warm, like coffee, tea or soup just before the temperature is taken. For greater chances at success, hold a little bit of the food or drink in your mouth for a few seconds before swallowing, do this when the person who is taking your temperature is just about to, then swallow quickly an unnoticeably.
3. Shake A Mercury Thermometer To Fake The Reading
If you have a mercury thermometer and do not want to place it in warm water or you have less time to do so, you can shake the thermometer to increase the reading. Just hold the tip of your mercury thermometer and shake it gently, pointing the rest of the thermometer towards the floor, and shake it back and forth so that the temperature reading increases. Be careful not to make reach an impossibly high temperature and your cover will be exposed. Also, if you shake too hard, you can be at risk of shattering the glass. The mercury rises in the thermometer to show the temperature.
Hold it by the metal tip when shaking it.
4. Make Yourself Warm, By Covering Up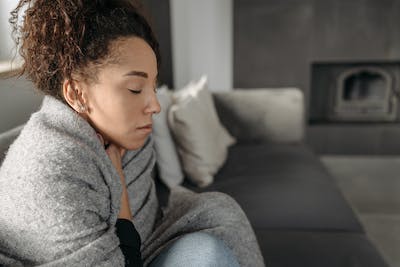 Make your temperature rise by soaking in warm water in a shower, or pressing a hot water bottle or heating pad on your forehead for a few minutes to make it feel warm to the touch. Also, you can cover up in a duvet or blanket to make yourself heat up, and have a rise in temperature which can feel slightly high to allow you skip whatever you want to skip when anyone feels your temperature with their palm, but this cools off in few minutes.
Faking a fever is one thing, sustaining is another. So, you will have to think carefully about it and have a plan B, especially if you have very inquisitive and nosy parents or guardian. But, be careful not to harm or put yourself at any risk in the process. You can cover up or wear thicker clothing after faking a fever. Also, you will have to cut down on your usual strenuous or playful activities like watching movies all day or playing video games and hanging with friends.
Was this article helpful?